Sponsored Links
What Do Mortgage Brokers Do?

As housing demand increase, property buyers in the U.S are increasingly turning to mortgage brokers to negotiate mortgages on properties. Mortgage brokers are agents, who act as middlemen between people seeking mortgages: the borrowers, and financial institution: the lenders. These mortgage brokers may work as individuals or in a property company. As the housing market experiences a resurgence, jobs in the mortgage broking industry are becoming increasingly sought after due to demand for the services of real estate brokers and the potential to earn a large salary.
What Are The Advantages Of Using A Mortgage Broker?
People may choose to employ the services of mortgage brokers because, in many cases, mortgage brokers are able to secure better terms for borrowers than if they had attempted to negotiate the mortgage themselves. This is because mortgage brokers, unlike say, a high street bank, are not confined to any particular mortgage terms.  They have numerous contacts and work with a host of banks and other lenders. This means they are able to shop around to find the best deal for their client by approaching lenders they think are most likely to agree to the terms the borrower desires. For example, someone with a poor credit rating may find that their local bank refuses to give them any kind of mortgage at all, as they feel it represents too much of a risk. Or, if they do offer a mortgage, it will be with terms that strongly favor the lender, that is, the bank.  A mortgage broker, however, will almost certainly have contacts with financial institutions that specialize in high risk loans. He can approach these institutions directly with the borrower's proposal and negotiate the best possible deal.
So, essentially a mortgage brokers' network of contacts enable them to find just the right lender for a potential borrower.
Are There Any Other Reasons To Use A Mortgage Broker?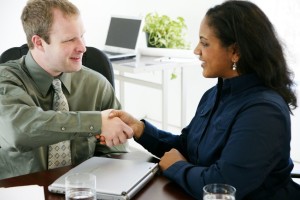 There are several more reasons for using a mortgage broker…
Theoretically, any borrower could shop around themselves to look for the best deal they can find, but this would take up a lot of time.  There is also no guarantee of securing a mortgage as favorable to the borrower as one a mortgage broker, with his or her experience and network of contacts, could secure.  Mortgage brokers, unsurprisingly, deal with mortgages on a daily basis and are often greatly experienced. This is in contrast to loan officers in banks who generally do not have the equivalent specialized knowledge or experience. In addition, a mortgage broker will take care of the considerable paper work involved in establishing mortgages, thus saving the borrower time and alleviating stress.
It is important for borrowers, however, in order to avoid disappointment and potential financial loss, to choose a well-established mortgage broker with a good reputation. Reputable mortgage brokers will be experienced and possess a mortgage broker's license.
Who Pays Mortgage Brokers?
Well, they obviously don't work for free. Generally, mortgage brokers take a commission for bringing the borrower and the lender together.  In most cases, this commission is paid by the lender, which seems reasonable as the mortgage broker has approached the lender with an opportunity to make a considerable amount of money on the interest paid on the mortgage.
The commission commonly comprises about 0.50% to 1.20% of the loan amount. The exact amount paid demands on the size and terms of the mortgage.  For longer term mortgages, lenders pay a higher commission to the mortgage broker as they will make more money from the borrower. They also tend to pay a larger commission for bigger mortgages, for the same reason.
Alternatively, mortgage brokers may negotiate a trailer fee with the lender.  This means that they would receive a much lower fee, but would collect it annually for the life of a mortgage.  This gives the mortgage broker a regular source of income for the next five, ten, twenty years or longer and has become a popular choice of payment amongst mortgage brokers in recent years.
How Much Do Mortgage Brokers Make?
Mortgage brokers may work for a team of mortgage brokers or as individuals.  In the former case, they might receive a salary and a percentage of the commission they earn, or a larger part of the commission they earn and no salary. If working as individuals, they would, of course, earn the entire commission themselves.
On average, mortgage brokers' salaries range from approximately 30,000 to 200,000 dollars a year with the highest majority of mortgage brokers earning about 60,000 dollars. This average salary though, differs greatly according to experience. Most mortgage agents will start on a salary of just 30,000 dollars or so, but after five years can expect this to rise to 50,000 dollars or more. After ten years on the job, the average salary for most mortgage brokers rises to over 100,000 dollars.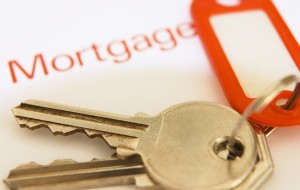 Location too, plays an important part in average salaries, with mortgage brokers earning most money in areas where housing prices are high and markets buoyant. In Florida and in California, for example, average salaries for mortgage brokers are in the 90,000 dollar range, and in New York, over 100,000 dollars.  In contrast, in areas with low property prices, mortgage brokers would receive lower average salaries.
So, although the starting salary for a mortgage agent is often not especially big, with experience this salary tends to rise and there is the potential for hard working brokers to make a not-inconsiderable sum of money.
How To Become A Mortgage Broker
More and more these days, because of the increase in the number of people wishing to become mortgage brokers, in order to land a good job in the mortgage broker industry it is necessary to have a degree in a related subject such as economics or business. In addition, potential mortgage brokers are required, by every state in the U.S, to obtain a mortgage brokers' license.  The requirements for getting this license vary somewhat from state to state, but in almost all cases require prospective brokers to receive at least 20 hours of formal training.  Moreover, a further eight hours of training yearly are required in order for license to remain valid.
Mortgage brokers can provide a useful service for both prospective homeowners and lenders by bringing the two together when they are compatible. Mortgage brokers can arrange attractive terms on possible mortgages for borrowers in addition to saving them a lot of time spent hunting around for mortgages and completing paper work.  They provide lenders with the opportunity to make money by bringing a customer directly to them.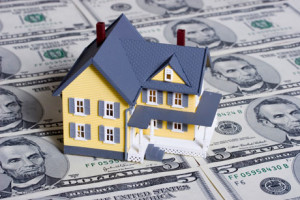 Becoming a mortgage broker may represent an attractive proposition for those interested in working in the housing industry, especially given the current upturn in the market. Realistically though, mortgage brokers who are new to the business must be prepared to gain experience as well as work in an area with high property prices in order to secure the highest salaries. An educational degree in a relevant (related) area like Business Administration would also, almost certainly, prove very useful.
Below is a video explaining some benefits of becoming a mortgage broker.
Thanks for visiting Tex.org and be sure to comment below and like us on Facebook.
Sponsored Links