Sponsored Links
First opened in 1927, the Texas Veterans Commission was created as the State Service Office to assist veterans of war. Their sole aim has always been to act as the voice of the Texas veterans and assist them to obtain the benefits their fellow citizens want them to have in exchange for their loyal service in the armed forces.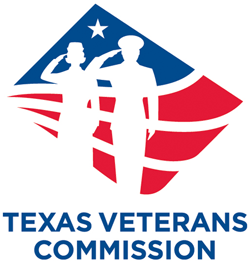 The veteran benefits provided by the Texas Veterans Commission are as follows:
Texas Veteran Housing Programs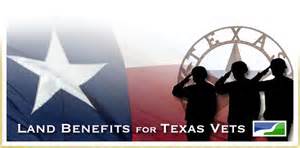 Texas Veterans Land Board Programs
The Texas Veterans Land Board (VLB), is a division of the Texas General Land Office, and is responsible for three loan programs that are only available to veterans.  The Land Loan Program, Veterans Housing Assistance Purchase Program, and the Veterans Home Improvement Loan Program.
Texas Financial Assistance Programs
Tax Exemption for Veterans
Disabled veterans subject to conditions, or the families of those killed during active service in the U.S. Armed Forces; can claim tax exemptions on the value of their property. The exemption is required by law and applies to taxes levied by all taxing authorities in the State. Any veterans, whose disabilities due to service are valued at less than 10% by the Department of Veterans Affairs, or a branch of the Armed Forces, are not entitled.
Texas State Veteran Education Benefits
Wartime veterans legally residing in Texas when they first entered service are eligible to a reduction of tuition fees and some fees at colleges and universities. This also extends to the children of Texas servicemen and women who have died in military service, or who are deemed missing whilst in service or captured in the war.  The eligibility also extends to offspring of members of the Texas National Guard or the Texas Air National Guard. This came into force January 1, 1946.
Texas Veteran Employment Programs
Preferential employment is to be given to Wartime veterans and families of those killed whilst serving in the war. This employment is within the State agencies or offices.  The State agencies must exercise veterans' preferred choice of employment until there are 40% veterans employed. Non-retired veterans who are in the employment of the State of Texas can claim their time that they have served in action towards retirement, this is as long as they formally request this and they must have made payments for up to 60 months military credit to the Retirement System.  This will be paid at the same rate as when the veteran would have first been covered plus any interest that is enable to be added.
A veteran is also eligible to be re hired by their last employer upon release for the Armed Forces of the United States, as long as he has not been absent for over four years. This right is law and has to be offered to any veteran by their former employer. These rights are protected by the law.
Other Texas State Veteran Benefits
Texas State Cemetery Program
November 2001 saw an amendment granted for seven state cemeteries to be built for the burial of veterans and their families.
Texas veterans are entitled to free medical records when they are required to make a claim for disability against the U.S. Department of Veterans Affairs (USDVA).  The doctor or specialist is only required to produce one set of records free of charge.
Free Drivers License for Disabled Veterans
Texas drivers licenses can be given free of charge to veterans who have disabilities from serving in war and such disabilities that are rated 60% or more.  The application must be made before the veteran's current licence runs out. If a veteran was disability-retired from service but has no VA claim file, they must obtain evidential proof from their respective branch of military service.
Fishing and Hunting Licenses for Disabled Veterans
Disabled veterans are eligible for reduced cost hunting and fishing licenses. A resident veteran as constituted by law may hunt wild turkey and deer without a resident hunting license provided that they have obtained a resident exemption hunting license.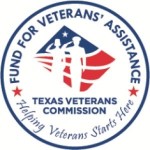 Free Park Admission for Disabled Veterans
Free admission to Texas State Parks is available to any veteran who has a disability due to serving in the forces during conflict, application may be made at the headquarters office of any Texas State park but satisfactory evidence of disability gained during service will be required. The Texas State Parklands Passport is available to any veteran who meets the disability requirements, whether or not they are a Texas resident. The Passport provides free admission to the State parks, but it does not cover charges for any other kind of activities, such as camping fees, etc.
Free Recording of Discharges
Under Texas State law, the County Clerk is required to document, at no cost, the official discharge of each veteran who served in the Armed Forces of the United States of America. This is an extremely important service as it provides the veterans with the means to obtain their formal and undisputable copy of discharge. The veterans must have the DD214 or Discharge recorded, once recorded with the County Clerk this becomes a public record.
Special license plates are available to eligible veterans and their survivors for personal use on their vehicles provided the weight of these does not exceed one ton. Disabled veterans must have a disability that has been gained during active service and has a rating of 50% or more or 40% if it is due to the loss of a lower part of their body. Former prisoners of war are eligible if they were captured or held by an enemy of the United States during a period of conflict. Eligibility is for both former members of the Armed Forces and civilian U.S. citizens who were captured by an enemy of our government.
Below is a Texas Veterans Commission PSA
Sponsored Links