Sponsored Links
Ehow is hoping to connect a little more with its users through a new platform called "Ehow Now".  This all new feature allows Ehow visitors to interact with real, live professionals to get answers to their toughest questions.  This should help improve "live" interaction with the professionals behind Ehow articles and videos.  For now, Ehow is featuring the following professionals:

Veterinarians
Medical Professionals
Lawyers
Mechanics
Technical Support
Financial Professionals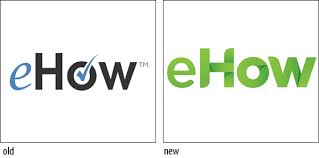 This base of experts will answer almost any question you have and give you their professional opinion related to their particular specialty.  For years Ehow has been producing many "how to" style articles and videos, but now they really are taking their web site to the next level.  This is very exciting to see after many have criticized them for being a "content farm" with little or no reader value.  I, for one, have always enjoyed the content on Ehow but noticed they were scaling back on detail to accommodate mobile users.  This strategy seemingly backfired on them after Google implemented its "thin content" algorithm which impacted their search position on much of their content.  As they bring their standards back up to par, they seem to be bridging their revenue gap with Ehow Now.  As a fellow publisher, I'm very excited to see them make this move, as I view it as a very bold one that takes a considerable amount of resources to implement.  Their professionals are actually online and respond very fast, making this a very lucrative idea.  So far, Ehow is claiming that over a million questions have been answered and the number is growing exponentially by the second.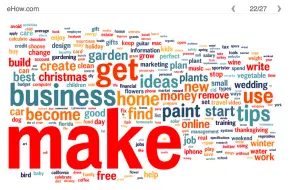 I'm going to give them an all star pat on the back for this system and network of professionals.  If you'd like to try it out, visit the "Ehow Now" site at: https://now.ehow.com/.
Their "questions answered" site is updated in real time and as of August 23, 2013, they've reported 1,911,132 questions answered.
How "Ehow Now" Works:
There are several options for getting your questions answered on Ehow Now.
You can ask a question and get an immediate response for $19.99.  Lets say you're working on your car and your stuck with no way forward.  Launch your question through Ehow Now and get an immediate reply to solve your problem.
If you can wait, they have an option where you can get your question answered within 24 hours for a much lesser rate of only $9.99.
The absolute best value they offer costs $19.99 per month.  This gives you immediate access to all professionals and an instantaneous response to any question you may have.  Just imagine having your own professional staff at your disposal for only $20 bucks a month.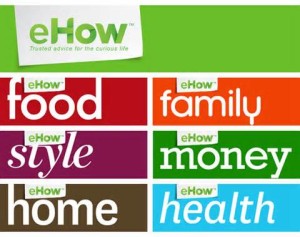 I don't know about you, but I've got a very inquisitive mind, so I'm going to at least try it out and see what sort of replies I get.  This one's very exciting for me.  I really like the idea behind it.
Below is a video inspired by an Ehow article. Great times.
We hope you enjoyed the read and watch.
Sponsored Links