Sponsored Links
The Texas Real Estate Commission (TREC) is based in Austin and is the agency responsible for policy that leads to becoming certified as a real estate agent in Texas.  Their sole aim is protect the users of real estate services and ensure economic growth within their state.   All applicants for a real estate license in Texas must be over 18 years old and be a US citizen, or have lawful US residency and live in the state of Texas.  If the applicant is from another state, they must already be licensed as a real estate broker in that state.  Applicants must also provide an education evaluation which is valid for one year and will cost around $20 to obtain.  This all has to be completed prior to the applicant filing for a license.  The filing of a real estate license application automatically grants the Commission authority to investigate the applicants background.  The Commission will do this to ensure that the applicant is of good character and free from any criminal convictions.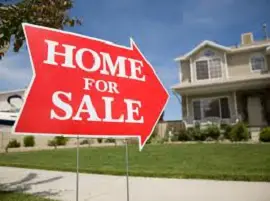 Dependent on whether the applicant wishes to obtain a real estate salesperson license or a real estate broker license determines their next course of action.  To obtain a real estate salesperson license, the applicant will need to successfully complete at least 210 hours of classroom time in approved courses, then pass the real estate examinations and apply for their license all within six months.  All salesperson applicants must be sponsored by an active Texas real estate broker.  If the applicant passes but has no sponsor, they will be granted an inactive license until they have a sponsor.
The real estate broker applicant must have a minimum of two years active experience as a salesperson or a broker in the previous eight years; or, if they have been licensed as a broker in a different state they must have at least two years active experience within the past three years prior to filing their application.  All broker applicants must complete 270 hours of classroom time of approved courses and an additional 630 hours in related core subjects.  All broker applicants must also pass the final examinations and apply within six months for their license.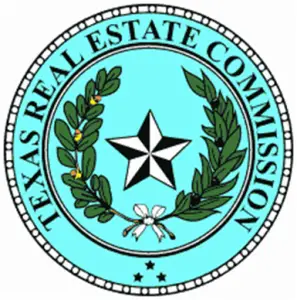 The real estate examinations are administered by PSI, this is the examining body and a professional company directly involved in examinations. One the license has been granted the educational side has to be maintained.  The SAE – Salesperson Annual Education requirements include successful completion of a further 270 hours of classroom time for approved educational courses within the first three years of their license.  210 of these hours must be in core courses and these courses must be taken over the period of their license with at least 30 class hours during each yearly renewal period.  The salesperson has to file no less that 60 classroom hours in their first renewal and the same core courses cannot be repeated within a three year period.   Once a salesperson has completed the SAE requirements they then need to complete the MCE – Mandatory Continuing Education for every renewal period.  This consists of six hours of classroom time and covers legal ethics and legal updates in the industry.
The cost for obtaining a salesperson license is currently $97.00 (this is the original application fee) plus $10.00 which is a onetime fee for the Real Estate Recovery Fund.  To be able to convert your license from a broker to a salesperson is currently $95.00.  The original broker application fee is currently $300.00 plus the $10.00 onetime fee for the Real Estate Recovery Fund providing that this has not been paid previously.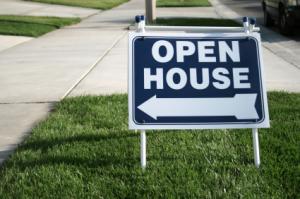 All of the Texas Real Estate licenses can be renewed online.  The renewal fee for a salesperson requiring SAE is currently $58.00 and if the applicant requires mandatory continuing education the salesperson renewal fee us currently $115.00.  An inactive salesperson who does not require the continuing education is also currently $115.00.  The broker license fee regardless of whether or not they are continuing education is currently $519.00.  Should the salesperson or broker be late renewing their licenses they have to pay late fees which currently stand at $67.50 for a salesperson and $300.00 for a broker, these fees are in addition to the renewal fees.
Texas does not hold any agreements regarding real estate licensing with any other state therefore all applicants in the state of Texas are subject to the same rulings and to become licensed all applicants must meet the specified licensing criteria.
Once you have all the necessary qualifications and your license you r first choice will be whether to go into the sale of commercial or residential properties.  A salesperson that is quick thinking and aggressive in his/her tactics will succeed in either niche, but there are some distinctive differences that you should consider when making your choice.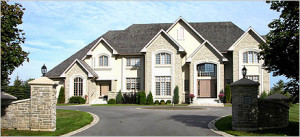 Residential sales are much easier to break into and success can be achieved in a relatively short period of time, three to six months.  Commercial real estate can take in the excess of 10 months to close your first sale.
While the commercial sales side may be slower to achieve, the per deal commissions are higher this is because the properties are more expensive and the agents are paid a percentage of the sale price. Residential homes tend to average $154,500 and commercial sales $3 million so it is easy to see which would appeal.  The average commercial agent could expect to make $85,000 annually as opposed to $40,000 for a residential agent.
Residential agents will need to know the community that they serve and whilst they are not expected to hold a degree they will need their real estate license.  The commercial real estate firms however do tend to have a higher expectancy of those that they hire and will be looking for sales ability and either a business or finance degree, this is because this shows that the applicant would be able to liaise with the clients on internal rates of returns and the various other analytics.  The environments that commercial and residential agents work in are also very different with the commercial side being more of a corporate style environment and you will not see people selling commercial real estate as a second job which is quite common amongst the residential side.  The commercial agent tends to be more of the serious type where as the residential side of selling tends to be more personality driven.  Residential sales are more familiar that commercial real estate and tend to be a much easier sell, after all most people can identify with owning a home however very few will have ever owned a $2 million retail estate!
It is for this reason that residential real estate attracts all types of people from college graduates to middle aged women with children at home and retired salesman.  It does not matter where you are in your career path it is relatively easy to become a residential real estate agent. Commercial real estate does tend to be a male dominated career although this does not stop some women being very successful.
If you still cannot decide which area you are best suited to it is useful to know that in a small market area you could still crossover and deal with both and even in a larger market you could sell residential rental properties to individual real estate investors.  This could be the easiest way to try both areas before making a firm decision.
Real estate careers like other professions are strengthened by membership in relevant organizations.  Organizations such as the Texas Association of Realtors and the National Association of Real Estate Brokers assist many people in finding jobs within the industry.  ARELLO – the Association of Real Estate License Law Officials and Association of Realtors (NAR) are two of the largest professional associations and both are excellent sources of real estate education and professional enrichment.  Networking is another important attribute required by any successful agent as they will make their presence known and make opportunities for themselves rather than simply sitting back and waiting for the property to come to them.  Attendance at planning meetings and thinking outside of the box with regards to property is always a prime attribute that will make you stand out amongst your competition.
Recent cooling of the real estate markets have led to realtors to rethink their sales strategies and even look to more niche marketing to make them different from the competition.  The way that these agents are still prospering in the changing markets is by offering additional services; this could include arranging the move for your clients or researching nearby schools.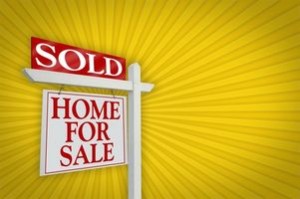 In areas of depreciating markets realtors could look to offer different programs in the sales area, discount fees are always a bonus for an owner who knows that their property is losing money but still wishes to sell.  Educating the seller is still paramount at the end of the day and not all sellers will realize that their homes are declining.
The agents could also look to broaden their reach and start to include international buyers; this is still one huge untapped market. Make more use of the internet, in today's bust world quite a few buyers would opt to virtually tour a home than actually spend the time driving around.  The buyer will search the web first and they will make all their initial assumptions based on the agent's website, realtors stand to lose out if they allow other agents to upstage them by offering more to the consumer.  If there are fewer buyers available this becomes so much more important.
Finally, go back to basics, educate the sellers on the ways that the market is changing, ensure you have a sound website and look to target a specific niche such as first time buyers. In any market, sound real estate practices pay off.
Real estate is the third largest industry in Texas and among the states that are leading the country in the real estate market recovery.  Although a much harder industry than of old with projected earnings dropping by 4% it is still an area where a good salary can be achieved.  Once qualified and fully licensed, you have an almost guaranteed life career, as people will always be in the market for houses.
Below is a video with lovely Pamela detailing the requirements to obtain you real estate license.
Thanks, we love comments!
Sponsored Links