Sponsored Links
For prospective Texas entrepreneurs, starting a business (and getting your license to do business) is more than just the first step toward financial independence and a greater degree of control over their lives. The process is complex and often full of unexpected costs and complications, one of which is can be the acquisition of the proper permits and licenses to comply with the law. The number and type of required licenses and permits varies greatly, and is dependent on the city, county, state, and nature of the business itself; many states require business owners to maintain a general license for conducting business. For individuals living in Texas, or those comparing which state their business will have the best chance of succeeding in, the Lone Star State fosters an environment that has many advantages for entrepreneurs as an ongoing concern, including the absence of a general business license requirement, with a 100% requirement for a license to enable the collection of taxes.
Advantages of Starting a Business in Texas
The lack of a general Texas business license requirement is only the tip of the iceberg when it comes to the benefits of starting a business in Texas. In the wake of the recent economic recession, Texas has adopted policies that have made it one of the most attractive locations for commerce in the United States.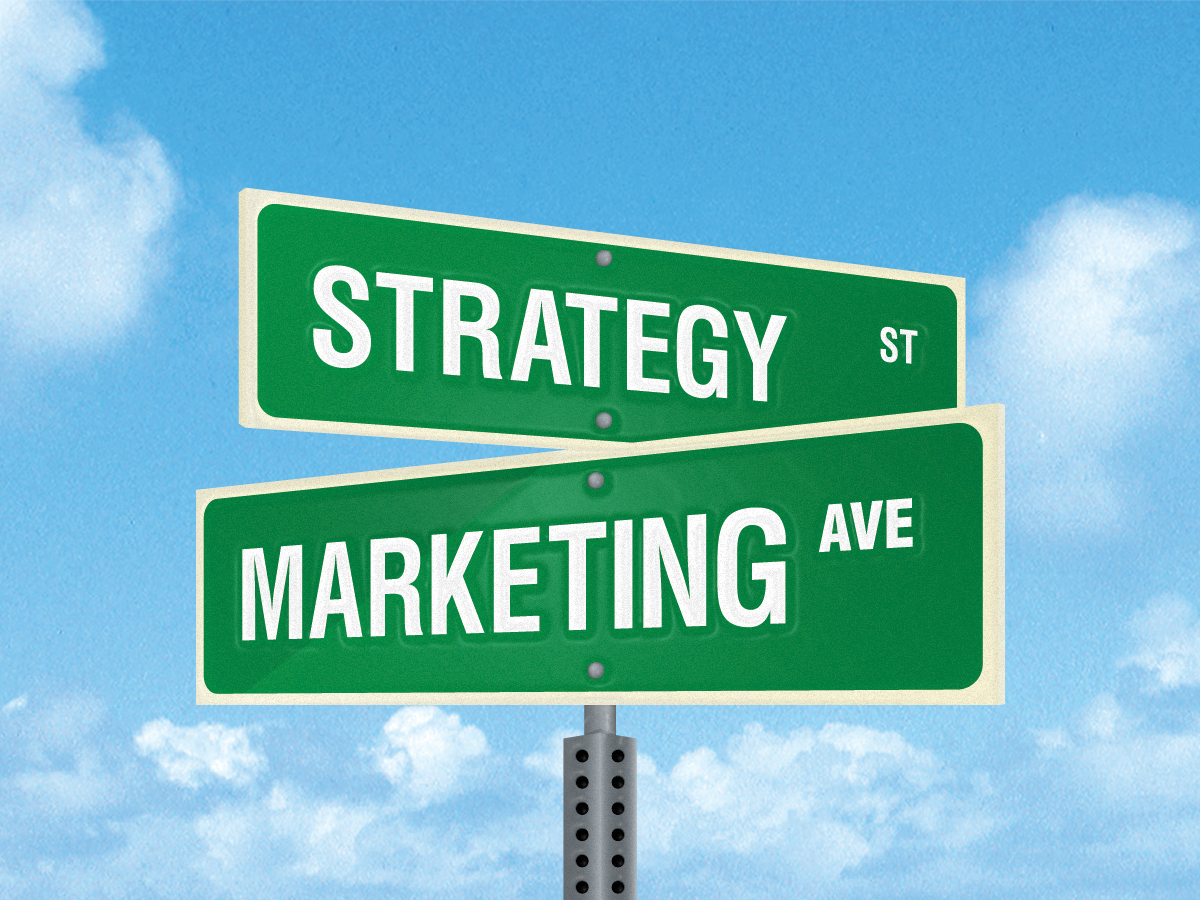 Low Taxes: One of the most attractive aspects of living and doing business in Texas are the low tax rates. The state does not have corporate or individual income taxes, and the overall tax obligations are low enough for the state to rate as one of the Top 10 Best States on the Tax Foundation's State Business Tax Index released in 2013. The franchise tax that the country used to levy on businesses was replaced in 2008 with a margins tax, which taxes at a rate of 1 percent on gross receipts for most entities. The margin tax also has a series of tax incentives in place for businesses that make "good" business choices, such as paying for employee health insurance, pension plans, etc.
There is a sales and use tax levied by the state of 6.25 percent, which is applied to all retail transactions, rentals, and taxable services. This tax is supplemented by the taxes of other entities, such as cities, counties. The maximum combined state and local sales tax rate is 8.25 percent, with sales and use tax exemptions available for manufacturing and some sectors of the energy industry.
Vast, Skilled Workforce: The Lone Star State boasts a constantly growing civilian workforce of over 12 million people, many of which are highly educated or skilled in a technical field. Different regions in Texas specialize in certain industries, creating large pools of workers skilled in a specific discipline for businesses to recruit from. With a multiple top-notch academic institutions such as the University of Texas at Austin and Texas A&M, the state is constantly producing new young professionals looking to start their careers in a variety of fields. In addition to the yearly crop of graduates, the Texas Workforce Commission is an organization that operates programs designed to help employees upgrade their skills through a wide-range of training programs.
Infrastructure & Logistics: A likely goal of any entrepreneur is to grow their business, and Texas' robust infrastructure and logistics can help any business owner realize that goal. The backbone of the state-of-the-art system is the state's central location in the Untied States, and access to major land, air, and sea trade routes. The combination of these three transportation networks gives businesses easy access to both domestic and global markets. Large logistics hubs streamline the process, such as the Alliance Global Logistics Hub in Fort Worth, or Port San Antonio.
Having the benefit of a strong infrastructure extend beyond access to trade routes though, as the power grid in Texas is also a key factor in what makes its infrastructure so attractive. Texas uses a combination of natural gas, coal, nuclear, hydroelectric, and other renewables to provide any business with affordable access to an ample power supply.  In fact, they have recently made a substantial investment in renewable wind energy through the likes of T. Boone Pickens who was a former oil tycoon.
These advantages are just some of the aspects that have contributed to Texas' all-star recovery in the wake of the recent economic recession. From June 2009 to July of 2011, 40 percent of the new jobs in the U.S. were created in the Lone Star State. This impressive performance has been validated by the publication Chief Executive magazine, which has ranked the state at the top of its list of best states for business seven years running. To drive the point home, Texas Governor Rick Perry (Republican) has gone on post-recession tours to other parts of the country to try and tempt businesses to relocate to his state, citing the desirable business climate.  His efforts have been very successful in luring jobs to his home state.  So much so, that a number of dairy farmers from California now call Texas their home.
Commonly Required Business Licenses And Permits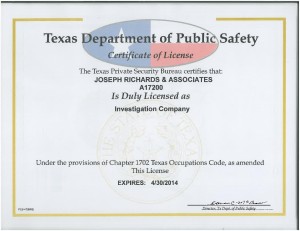 Despite the lack of a general Texas business license requirement, the state of Texas does require other licenses and permits depending on the nature of a business. In addition, Texas requires you to have a "Sales and Use Tax" license for virtually all industries.  This is a very easy license to get and you can apply online and usually have your Texas Tax License in just a few days after applying.  Once you file your license application and receive your permit, this tax license will serve as a business permit that allows you to begin your Texas operation.  Simply Google search "Texas Sales and Use Tax" for the latest information.  Once you receive your license, you should be ready to go to work.  The state will require regular filings to collect sales tax from you beginning on day one of opening your patronage to the public.  You'll need to explore the current requirement to collect both state and local taxes and ask what the current sales taxes are in your area.  Whether you're a dealer distributor or find yourself selling online, it's imperative you understand the current tax collecting requirements so you'll know the precise amount to collect and how often you're required to turn these tax collections in.
The most common "operational" business licenses required are those related to food handling and alcohol service. While the nature of the license itself varies from state to state, mandatory licensing and training for alcohol sales and food handling is relatively ubiquitous throughout the U.S.
Texas Food Handling License: Entrepreneurs looking to open a business that will require the handling of food, should be aware of that Texas requires all people employed in food handling to complete basic food safety and education training. The accreditation of training programs was regulated in 2007, and there are a variety of affordable options available to employers who wish to offer training to their employees. In addition to the employee requirement, any business owner operating a retail food establishment must obtain an appropriate food service permit and employ a Certified Food Manager.  Permitting is divided into three categories: Fixed establishments; mobile food units; temporary establishments. There are limited exemptions for the permit requirement, and a wider (although still limited) variety of exemptions to the Certified Food Manager requirement.
Texas Liquor License: The license and permit environment surrounding beer and liquor is markedly more complex than that concerning food. There are two categories of licensing, divided into liquor permits and beer licenses. The categories each contain upwards of thirty permits and licenses respectively, covering specific circumstances including:
Liquor Permits In Texas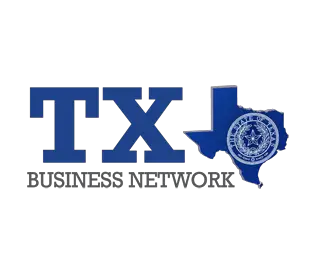 Brewer's Permit: "Permit authorizes holder to manufacture ale and malt liquor and sell the ale and malt liquor only to wholesale permit holders in this state or to qualified persons outside the state."
Caterer's Permit: "Permit authorizes holder to transport liquor into and out of this state and between points within this state."
Daily Temporary Mixed Beverages Permit: "Permit authorizes the sale of mixed beverages for consumption on the premises for which the permit is issued and may be issued to the holder of a Mixed Beverage Permit for a picnic, celebration or similar event. The Permit may also be issued to a political party or political association supporting a candidate for public office or a proposed amendment to the Texas Constitution or other ballot measure, to an organization formed for a specific charitable or civic purpose, to a fraternal organization in existence for over five years with a regular membership, or to a religious organization. If issued to an organization, that organization may not hold more than 10 temporary permits in a calendar year."
 Beer Licenses In Texas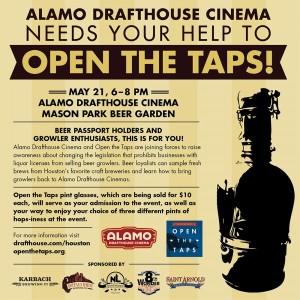 Brewpub License: "License authorizes the holder to manufacture, brew, bottle, can, package and label malt liquor, ale, and beer; sell or offer without charge, on the premises of the brewpub, to ultimate consumers for consumption on or off those premises, malt liquor, ale or beer produced by the holder in or from a lawful container, to the extent the sales or offers are allowed under the holder's other permits or licenses; must be held with permit or license authorizing on-premise consumption. Total production cannot exceed 5,000 barrels for each licensed location."
Manufacturer's License: "License authorizes the holder to manufacture beer and sell it to holders of general, local and branch distributor licensees and to qualified persons outside the state, and to dispense beer for on-premise consumption."
Temporary – Special Three-Day Wine and Beer Permit: "Authorizes the holder to sell to the ultimate consumer for the on-premise consumption of wine, beer and malt liquor containing alcohol in excess of one-half of one percent by volume but not more than 14 or 17 percent (depending on type of local option election) by volume. A Special Three-Day Wine and Beer Permit may be issued to a nonprofit charitable, civic, or religious organization for the temporary serving of wine and beer at a picnic, celebration, or similar event sponsored by that organization."
The above descriptions were taken directly from the website of the Texas Alcoholic Beverage Commission, and illustrate just how specific the permit and licensing of alcohol manufacturing and sales can be. Any business owner that has alcohol as a component of their business needs to take special care to ensure that they have the proper paperwork to keep them in compliance with the law. The regulatory environment surrounding alcohol may seem overly complicated to someone looking to start a business in Texas, however given the lack of a general Texas business license, as well as the other incentives for business owners, the Lone Star State still has plenty to offer.
Below is a video that details 4 must know tips on how to start your Texas business. We hope you enjoy and always appreciate those like and +1 clicks. Thanks everyone.
* Photo Credits:  MetroAction.Org.
Sponsored Links