Sponsored Links
Understanding how to get your notary public in Texas is not a difficult process but it is important that you know what is required to qualify, what duties you are expected to fulfill and how to avoid legal consequences by becoming knowledgeable about your new skill.  We'll take you through the application process, tell you what's expected in the state of Texas, and point you toward training programs, so you can advertise your services to the public.  Becoming a notary is a great way to supplement your income; people are willing to pay you for these services if you maintain a flexible schedule and can be available to them when called upon.  Notary's provide an excellent public service that will always be in very high demand throughout time, so check out our article for explicit instructions and be sure to market yourself once you have completed training and have your supplies available to service the public.
Application as a Texas Notary Public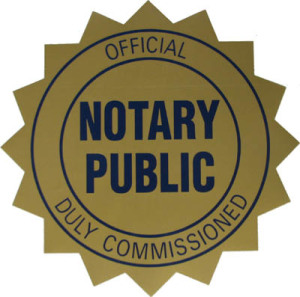 Each individual who wants to become a Texas Notary must complete an application that is prescribed and submitted to the secretary of state.  In order for the application to be satisfactory to the secretary of state the application must include:
1.  The name of the applicant as it will be used when becoming a notary public
2.  Post office address of applicant
3.  The county of residence of the applicant
4.  The date of birth of applicant
5.  The driver's license number of the applicant or state-issued identification
6.  Social security number of the applicant
Another way you can get your notary public in Texas is to apply through the American Association of Notaries (AAN) http://texasnotary.com/notary.asp.  A yearly membership fee is required but you have the piece of mind that your paperwork will be processed correctly.  The AAN fee covers your notary package and one year membership to AAN.
The AAN has made it their vision to help you become a Texas notary public by assisting you in either renewing or initially obtaining your notary public commission.  They also have sources available to provide you with the necessary materials you need such as supplies as well as their experience.  Education is also provided by the AAN in form of material as well as newsletters and seminars.
Laws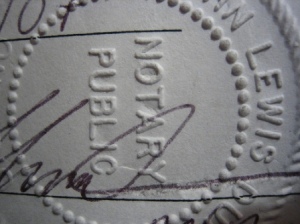 Part of knowing how to get your notary public in Texas is to understand the Texas notary public laws that include the importance of obtaining a notary seal that has specific measurements and diameters.  The notary seal may not be more than two inches in diameter.  A rectangular notary seal may also be used but cannot be more than an inch wide and not more than 2 ½ inches long.  All seals must have serrated or milled border.
The Texas Government Code section 406.014 states that a notary public must maintain a record book which contains the following:
1. Date each instrument notarized;
2. Date of notarization;
3. Name of the signer or the one who is the grantor or maker;
4. Where the signer, grantor or maker resides;
5. State whether the one who was signing is identified by a proper identification card, is personally known, or had been introduced;
6. The grantee's name and residence; and
7. Brief description of what is being notarized.
Keep in mind that the notary record book is public information and if requested you must provide the one requesting to view any information that was written in the book. Copies may also be made to upon request.  The record book must be maintained whether or not you, as a notary, choose to charge a fee or not.  Regardless of your relationship to individual you are notarizing you must maintain a record. Due to the information being public it is not necessary to record personal identification information that includes social security number, driver's license or passport number.
Pitfalls to Avoid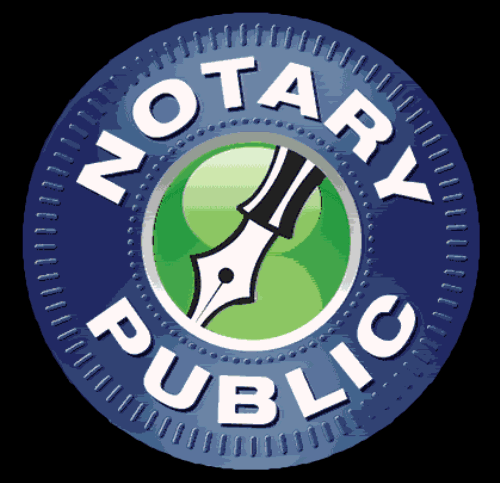 Essentials in understanding how you get a notary public in Texas is knowing what not to do, to avoid any legal consequences.
* It is important that you do not have any personal interest in the transaction that is taking place that you will be notarizing.
* Avoid notarizing when your relation to a party means you will gain some financial or personal interest.
* Do not sign and notarize your own signature.
Reasons for Being a Notary Public
Now that you know how to get your notary public in Texas next you will it is important to consider why do people get a notary public credential?  Simply put people get a notary public credential because their main purpose is to serve in authenticating the acts of a signing party.
There is a sense of satisfaction of being someone who encourages a properly done transaction in your presence.  A notary is a servant who provides a public service to their community.  It's encouraging providing a service to others, whether you choose to provide this service free of charge or by charging a fee
Advertise Your Services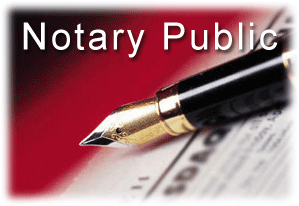 Once you know how to get your public notary in Texas now it is time to learn how to advertise yourself as a notary public. Public advertising is encouraged.  Signs, radio, pamphlets, stationary, television and other written material may be used to properly advertise to potential customers.
You will need to take precaution that you do not advertise in any other language other than English.  Any advertisement other than English may lead to legal actions against you as a notary public in Texas, so keep this in mind and avoid the temptation.
A Successful Notary Public
Knowing how to get your notary public in Texas by applying directly or using an agency, understanding the Texas notary public laws, and properly knowing how to advertise yourself as a notary public will make you a valuable servant to your community.
Thanks for visiting Tex.org and be sure to comment below and like us on Facebook.
Sponsored Links