Sponsored Links
"Privacy is becoming a thing of the past, but with a pre-paid "Burn Phone", you may be able to reclaim your Constitutional right to privacy."
Are you tired of the thought that the National Security Agency (NSA) tracking your every move from the coordinates on your mobile (cellular) phone?  Or, for whatever reason, do you want a totally anonymous phone that's not really traceable by anyone?  Well, there is a way and that is by purchasing what is commonly known as a burn phone or "burner."  These phones cannot be accurately tracked by the NSA.  In fact, they really don't know who they're tracking because there's no hard audit trail of who own or is using the phone.
How A Burn Phone Goes Undetected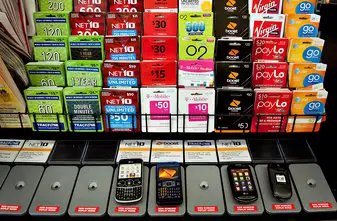 The secret lies in the Mobile Virtual Network Operator (MVNO); sometimes referred to as "prepaid carriers", and how they actually identify their end users.  Purchasing a "burn phone" doesn't require the operator to identify their customer.  Anyone can purchase a phone from an MVNO without identification; all they need do is buy the phone, the airtime, and then simply activate the phone.  This does require the air time to be purchased, but the transaction can be conducted with a pre-paid Visa card without identification.
Burn phones make both excellent temporary and/or permanent use mobile phones.  They're available in many different styles and sizes.  There are even portable WIFI hotspots that cater specifically to burners.  With regards to privacy, a burn phone is by far the most superior and although new information confirms that burn phones can be legally traced, the truth is that it's very hard to do if you purchase the phone (and air time) with cash or gift cards.  Some are even using bitcoins to make the transaction for their temporary phone.
Burn phone providers cannot share your personal information because they do not have it.  It is up to you whether or not you provide a name when you buy the phone, and even if you do, this information is rarely recorded by prepaid carriers because it's just not that important to them.  Like any other mobile device, it can be tracked when it's in use, but the user can discard the phone at any time.  If they keep changing their device and pay cash, detection is virtually impossible.
The NSA doesn't have the ability to fully monitor burn phones because they can only really monitor them under certain conditions, such as when they have been in use for a long time.  Once they have the phone number, it is then possible for them to track the phone indefinitely. But, to get around this many MVNO's sell disposable phones.
So whatever you r reason you have decided to buy a burn phone. To begin with you need to know what type of phone to buy how to set it up and how to use it.  There are two main types of burn phone available in existence. Either a phone locked to a particular MVNO, such as Virgin Mobile and those that sell SIM cards which slot into any type of unlocked mobile phone.
The phone number for a GSM (Global System for Mobile Communications) mobile phone is attached to the SIM.  For CDMA (Code Division Multiple Access) style mobile phones the number remains with the actual phone. SO if you were to change the SIM (for a GSM mobile phone) and the phone (for a CDMA mobile phone) you can make the phone anonymous.
Burn phones require set up prior to you being able to use them. This set up is slightly easier although more expensive if you opt to buy the actual phone.  Burn phones and SIM cards are readily available through most large retailers, i.e. Walmart, Amazon and Target.
Follow These Simple Steps To Set Up Your Burn Phone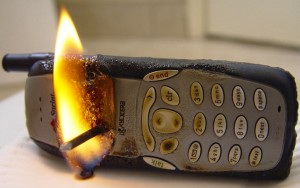 Buy your prepaid phone.
Buy your airtime card.
Activate the phone and add the airtime from the card to your account.  Airtime can then be added directly using a pin number.  Each carrier has their own set up process which will only differ slightly from that above.  All you need do is read the instructions provided with the airtime card and you're ready to make your calls.
Why People Use Burn Phones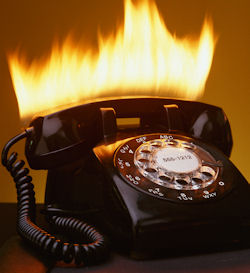 Burn phones can be purchased for all sorts of reasons.  The obvious (sometimes illegal) reasons spring to mind and it is true that the drug trade remains the most notorious users of burn phones. It provides them with the perfect anonymous means to traffic drugs between the gang members.  Cheating spouses also have a good use for a burn phone as it allows them to communicate with their lovers and never have to worry that contact numbers or bills could come to light.
It is not all bad though; there are a number of valuable reasons for having a burn phone.  They provide a means of communication and provide a means of internet access for homeless people, or people on welfare looking for a job.  They can be purchased regardless of credit status, meaning that even those with a poor credit history can still have a phone.  They are a good means of keeping in touch with employers or other individuals whom you may not want to give your actual home details too.  The biggest plus point with a burn phone has to be the fact that it is prepaid.  This, by itself, means that you know what you have and can budget without fear of a massive bill being run up and landing at your on your front door.  There is no legal tie wit a contract like there is with the majority of cell phone carriers, and you are not tied to one network provider.  The minimum length of a large carrier contract is normally 12 months and what if you are tied to one provider and their particular network coverage in your area is lacking coverage in your area?  They typically will not release you from the contract without a heavy penalty.
Should Burn Phones Be Used By Children?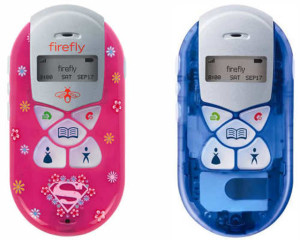 In today's society, children have mobile phones normally from the age of about 12 years and upwards (although there are many that have their first phone as young as 6years!)  It is wise for children to carry some form of being able to contact their parents especially if they take a school bus. This is where a burn phone is particularly handy; you have the opportunity to limit what the child can spend in regards to the costs incurred through using the phone.  It's also a good way also for them to learn responsibility as once their prepaid airtime is gone, it's gone!  Meaning, they will have to ask you to buy more airtime, and this in itself provides them with a grounding in the value of money.
There are many other reasons why burn phones are so popular for both legal and illegal purposes; after all… do you really want to be watched (and tracked) all of the time?
Below is just a silly video of the literal meaning of burn phone.
Thanks for viewing the site.  Don't forget the like and +1 buttons.
Sponsored Links