Sponsored Links
"Jobs in Wichita Falls are plentiful with employers ready to hire you today!  Use this short guide to get started on your job search and be sure to visit their web sites to see if you can match your expertise to their needs.  You will find that opportunities abound and learn what is necessary to find the job that is right for you.  To help you in your search you may want to consider what major employers are located in Wichita Falls and what they're looking for within their work force.  This article will give you the major employers in the area and give you an approximate salary range for various skill sets."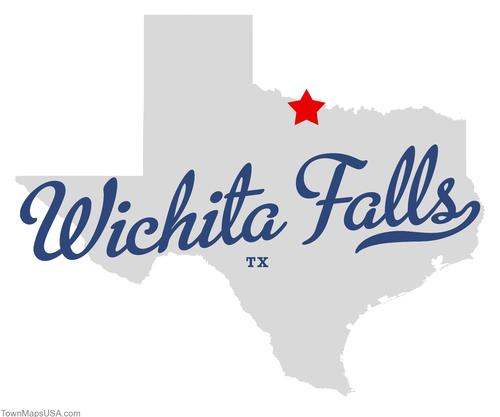 Sheppard Air Force Base, is a military base with approximately over 12,000 employees.  To apply for appropriated fund jobs at Sheppard, just go to USAJOBS.GOV and apply.
Wichita Falls Independent School District (ISD) has approximately over 2,000 employees working in the public school system.  Their website has been down recently, but try to perform a Google search if you're having trouble locating their web site.  We believe they're in the process of moving to new servers.
North Texas State Hospital has two locations employing approximately 1,900 employees.
City of Wichita Falls has approximately 1,300 employees working in city government.
United Regional Healthcare System has approximately 1,800 employees.
Midwestern State University hires over 1000 employees.
The state maximum security prison, James V Allred Unit hires over 900 employees.
Howmet Corp WF Casting Division for gas turbines and engine components has over 800 employees.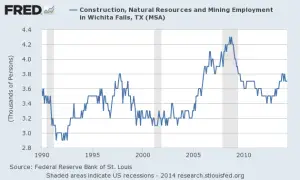 You may also find jobs in Wichita Falls Tx through the following from the following major employees:
AT&T & AT&T Wireless – communication and customer service
Work Service Corp – wood products, paper clips and sub-cont labor
Burkburnett ISD – public school system
Wichita County – county government services
Wal-Mart Lawrence Road – department store
Lear Siegler Service Inc – aircraft maintenance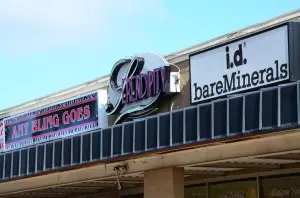 More information on the major employers in Wichita Fall may be located in Wichita Falls Board of Commerce and Industry.  While conducting your research, you'll want to find out what you're going to earn in advance of going after a given job.  This helps to keep the expectation "real" with respect to salary.  Considering your expertise the following will help you decide, based on average salary in Wichita Falls, which job is best for you.
Jobs with Annual Average Salary of $18,000 to $35,000 year
woodworking machine operators
library technicians
pharmacy aides
veterinary technicians
product promoters
office machine operators not computers
sports book writers and runners
opticians, dispensing
healthcare support workers
electronic equipment
maintenance and repair workers
refuse and recycle material collectors
paving, surfacing and tamping equipment operators
print machine operators
tax preparers
mixing and blending machine operators
office and administrative support workers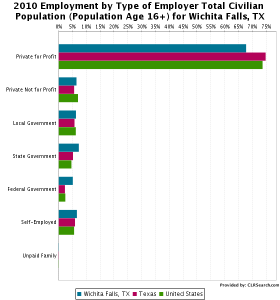 Jobs with Annual Average Salary of $36,00 to $50,000
training and development specialist
occupational therapist
computer support specialist
compensation, benefits and job analyst specialist
radiology technologist and technicians
electrical power-line installers and repairers
occupation health and safety specialist
special education teachers, secondary school
respiratory therapist
construction and building inspectors
industrial engineering technician
fire fighters
mechanical drafters
medical and clinical laboratory technologist
teachers and instructors, all other educators
surveyors
network and computer systems administrators
Jobs with Annual Average Salary of $51,000 to $75,000
civil engineer
computer programmers
computer software engineer
human resources specialist
first-line supervisors/managers of police and detectives
petroleum engineer
electronic engineering technician
computer system analysts
postal service clerks
engineering technicians other than drafters
When searching for jobs in this area, it's important to find with are the most demanded skill sets in Wichita Falls.  It is not something to complicate as most business are looking for self motivated individuals, who possess integrity and a sense of good work ethics.  Most businesses require that you have good communications skills as well as the necessary training, experience or education for the desired position.  Making sure that you evaluate your specific skills sets, analyze what income will fit your needs and find out if your current expertise may be considered for a position by major employers in Wichita Falls then you are well underway to available to you a variety of jobs in Wichita Falls, TX.
Congressman Thornberry toured small businesses in the Wichita Falls area to listen to their concerns and hear what they would like to see coming out of Washington.
We really hope y0u enjoyed the read.
Sponsored Links