Sponsored Links
If you're looking for the most romantic spots in Texas to take your lover on a secluded vacation, you simply must read the following….  We offer the insight you'll need to make your romantic getaway an event that neither of you will ever forget.  Despite the best efforts of popular culture to convince you otherwise, finding love isn't as spontaneous and simple as the storyline romances of feel-good romantic comedies commonly plastered on the silver screen.  While there is always the chance that fate will take care of the details for you, a safer approach to romance is to listen to an old adage of restaurateurs, "location, location, location."  Whether you're looking to impress someone new, or just trying to rekindle that fire with your special someone, the perfect romantic location can be the key.
Every region has its charms and favorite lovers' hideaways, but few places can match the variety and allure of the romantic vacation getaways you'll find nestled in strategic (and sometimes hidden) spots within Texas.  So if you're looking for a romantic weekend for two in Texas, or want to spend a few days in the most romantic locales in the state, then keep reading.
Due in large part to the state's geographic breadth, romantic getaways in Texas come in many flavors. With rolling hills, sandy beaches, and bustling metropolitan areas, there are spas, resorts, beach getaways, and even hill country cabins all catering to couples looking for a romantic escape. Whether you're a native son or daughter of the Lone Star State, or just willing to travel to find that perfect amorous destination, check out the list below for a few great ideas:
Spas & Resorts
If you're looking for a romantic ambiance punctuated by soft sheets, great food, and a menu of personal pampering options, than a resort or spa getaway in Texas is the right thing for you. Although relaxing in luxury can often come with a price tag to match, you can rest assured that the best romantic resorts in Texas are worth every penny.
Lake Austin Spa Resort: As the name suggests, this resort is located in Austin and is one of the premier spa getaways in Texas. The 40 room resort offers a more intimate experience than a larger establishment, and the well maintained grounds around the lake are the perfect setting for a romantic morning or evening stroll. Packages to this spa and resort are all-inclusive, meaning that there will be no fussing over price tags to damper your romantic experience; packages include accommodations, three meals a day, and unlimited spa services.  Visit LakeAustin.com for more information.
Westin La Cantera Hill Country Resort:
This Westin property in San Antonio offers the high quality accommodations and services that you'd expect from a company well-known for its upscale accommodations. The resort features the Castle Rock Spa onsite, as well as golf at either the Resort Course at La Cantera, or the Palmer Course at La Cantera (designed by golfing legend Arnold Palmer). While not as intimate a setting given the golf courses and 500+ rooms, the serenity of the Texas hill country, complimented by the luxurious accommodations and gourmet dining options, leave plenty of room for sparks to fly between vacationing couples. Something you'll want to check into is their "casitas" which give you a little extra privacy.  There's approximately 11 of them and the "Casita Village" has it's very own swimming pool.  If you're looking to get away from people, this area of the resort is perfect.  Visit Resort La Cantera for more information.
JW Marriott San Antonio Country Resort & Spa:
With an abundance of culture, life, and must-visit eateries along the famous River Walk, it's no wonder that more than one of the best romantic resorts in Texas `is located in or around the city of San Antonio. What this 917 room Marriot property lacks in intimacy, it more than makes up for in amenities and high quality accommodations.  The grounds are located outside of the city in the beautiful Cibolo Canyons, and boast a swimming pool, gourmet restaurants, two 18 hole golf courses, and luxurious Lantana Spa. Despite all the reasons to stay on the premises, couples should be sure to take at least one evening stroll in downtown San Antonio before checking out.  Visit JWSanAntonio.com for more information.
Hyatt Regency Lost Pines Resort and Spa: Just east of Austin along the Colorado River, the Lost Pines Resort and Spa is second to none when it comes to romantic spa getaways in Texas. The property has 492 rooms on its sprawling grounds that encompass a golf course, full spa, gourmet dining, swimming pool, and wide variety of outdoor adventure activities. With shuttle bus service to Austin available, any couple staying here won't run short of fun and romantic activities to enjoy.  For more information, visit Lost Pines to find out about current specials and deals.
Hill Country Cabins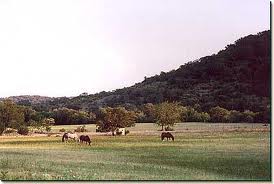 If a spa getaway in Texas is not your idea of romantic, or simply isn't the atmosphere you're looking for, there are options at the other end of the spectrum as well.  Hill country cabins are a great way to enjoy privacy and nature, without the formulated routine of a spa or resort.  With its rolling hills and ample countryside, there are plenty of options to choose from when it comes to finding romantic cabins in Texas.  Unlike spas and resorts though, finding the right cabin for you is often a matter of searching out the right private owner to rent from (it isn't really an authentic hill country cabin experience unless you're enjoying the privacy a private residence can provide).  Never fear though, below are a few great resources for finding the perfect romantic cabin in the Texas hill country for you:
TexasHillCountryReservations.com: With a great collection of romantic cabins in Texas, this site lists numerous cabin rentals in Wimberley and the surrounding Texas hill country.  Browse properties grouped into convenient categories such as "riverfront properties," "swimming pool properties," or for the ultimate in romance… "toasty by the fireplace."  This site offers an incredible selection for that perfect honeymoon, anniversary, or to just spend some romantic time with that special loved one!
HomeAway.com: While not a site specific to hill country cabins, it still has plenty to offer in the way of private romantic getaways in Texas. Simply type in the region of the state you're interested in staying ("Texas hill country" or "Wimberley, Texas" are two good places to look), and browse the wide variety of properties available for rental. These are mostly privately owned vacation homes, so the locations and level of sophistication of the accommodations can vary considerably.
FoxFireCabins.com: This site is different from the previous two in that it does not feature a selection of privately owned homes and romantic cabins in Texas. Truly a site dedicated to hill country cabins though… Fox Fire offers couples a more secluded locale for a romantic rendezvous. Check out their page to see the different accommodations offered.  You'll find these cabins both enticing and comfortable to kick back and relax in.
HillCountryPremier.com: Another great resource for finding a variety of privately owned vacation rentals and hill country cabins, this site has an easy to filter system to assist you in finding just the right property for your romantic getaway. Properties are available for long or short term rental, with numerous other amenities and options available as well.
Romantic Beach Getaways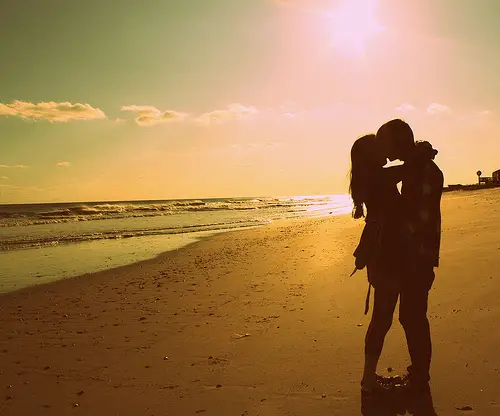 There is a lot of room to debate which destinations make for the best romantic getaways in Texas, but it's hard to ignore the amorous allure of a Gulf Coast B&B. Bed and breakfast inns have long held a place in popular culture as a staple of romantic destinations for any couple, and those on the Gulf Coast give credence to the stereotype.  Below are just a few of the best romantic beach-side getaways along the Texas coast.
Coastal Dreams Bed & Breakfast:  Located in the beautiful city of Galveston, just a few miles from Houston and situated on the seaward side of Galveston Bay, this quaint B&B is the perfect retreat for a couple looking to combine fun in the sun with intimate romance.  With just four rooms to its name, Coastal Dreams ensures patrons the both privacy and service, offering such amenities as a swimming pool, free high-speed internet, room service, and of course, free breakfast.
Ocean House:  Located in the south of Texas in the city of Corpus Christi, this Inn lives up to its name by being situated less than one block from the beautiful Gulf of Mexico.  With five spacious suites, free high-speed internet, and well-manicured grounds featuring a swimming pool and variety of flowers, love is in the air for any couples lucky enough to grab a room at this lovely establishment.
3rd Coast Inn:  Just outside Corpus Christi on the seaward side of Corpus Christi Bay is Port Aransas, the home of this delightful inn that gives couples a little more autonomy than the typical B&B. With seven rooms, all featuring a kitchenette, couples can enjoy feeling a little more at home with the ability to cook meals at their leisure.  Located downtown, the beach is still well within walking distance in three directions for couples that don't mind a little exercise.
Angel Rose Bed & Breakfast: There's a reason that the southern coast is so popular for romantic beach getaways in Texas, and just a few miles north of Port Aransas is the city of Rockport, another great vacation destination. Without a doubt the quaintest of the featured B&Bs, this three bedroom establishment is a picturesque Victorian house located just blocks from the Gulf, complete with a white picket fence around the property. With free high-speed internet, free breakfasts, and free parking, simply arrive, check-in, and let the romantic relaxation begin.
Too Many to Count
While this is certainly a list of some of the best romantic getaways in Texas, it is by no means complete.  With miles of coastline, hill country, and numerous spas and resorts dotted throughout the state, there are countless first-rate destinations for an amorous adventure or romantic rendezvous.  There's no "right' trip for everyone, so don't be afraid to mix and max between hill country cabins, spa services, and some time at a romantic beach getaway to create the perfect itinerary for you and that special someone.  If you're looking for a little play time and happen to be in the Dallas area, check out our guide to Dallas Waterparks.
Sponsored Links