Sponsored Links
The state of Texas has gotten very "high tech" when it comes to how Texans pay their toll fees.  The "TxTag" program allows Texas citizens to place a sticker right behind the mirror on the inside of their windshield to avoid waiting in lengthy toll booths.  When your car passes through a TxTag booth, a small microchip is read by an electronic "reader" that charges the fee to the holder of the toll tag.  You don't have to slow down, stop, or pull over like you do when paying manually.  In addition, you also receive a discount by owning the Tex Tag.
On average Texas Toll Tag holders earn a twenty five percent discount across all Texas toll roads.  This means you can use the tag on any tollway in Texas.  Since Texas is using this toll tax to fund road improvement programs, you'll find more and more toll roads throughout the state will charge a fee to drive on them, making the Texas toll tag more and more prevalent across the state.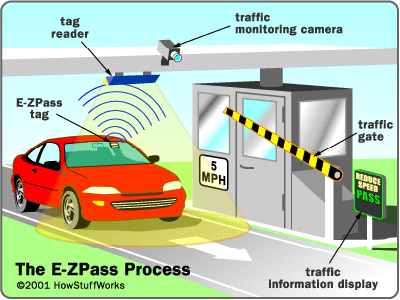 How to open a Texas Toll Tag account:
Opening an account can be done completely online.  The minimum "prepaid" amount you can put on your card is $20 dollars.  Once you sign up for an account, a welcome kit with instructions will be mailed to you.  Once your tag is affixed to your vehicle, you can check the balance or add more money either online or over the phone.  This makes owning the tag a must for busy professionals who need the convenience of getting places fast.  If you'd like to apply for a Texas Toll Tag, simply fill out the questionnaire at this link:  Texas Toll Tag Application.
Breaks for Veterans:
Effective January 1st, 2013, disabled veterans, Purple Heart recipients and Medal of Honor recipients will be allowed to drive on all Texas highways free of charge.  They must display their corresponding veterans license plate to be entitled to this special award.  You do not require a TxTag to drive on toll roads as your veterans tag will identify you for this special program.  Those without a veterans tag will still be required to have a Texas toll tag though, so be sure your license plate is correct.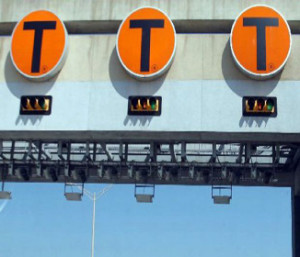 What happens if I don't have a Texas Toll Tag?
If you don't have a Texas toll tag, your license plate will be photographed and a bill will be sent to your address.  Not paying this bill carries a $250 fine and potential court costs for non-payment.  If you receive a fine in the mail, it's best to just pay it straight away.  This will eliminate the probability of finding yourself in court explaining to a judge why you failed to pay the toll.
If you are charged by mistake, please make sure you contact the TxTag Customer Service Operations Center at 1-888-468-9824.  Speak with a customer service representative to have the charge immediately removed from your account.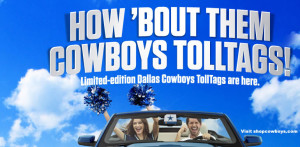 Below is a video that follows TX toll 161 and president George Bush turnpike from tx-183 to us-75 in the Dallas area.
Sponsored Links