Sponsored Links
The workplace is becoming more diverse all the time.  In turn this is forcing companies to consider their hiring practices so that they are not viewed as discriminatory.  Diversity can include differences in gender, age, ethnic group and even those with disabilities. There are several key benefits to a diverse workplace and a lot of the success of the business will be determined by this.
Companies who hire from a diverse group of people will have the choice of the best available talent and can maximise talent, for example older workers who will bring experience and a strong work ethic, or workers from other countries, which have been exceptionally educated with a wide range of backgrounds.  No matter what the company that provides equal opportunities to all will end up hiring the most educated and experienced workers.
Companies hiring the best talent from a diverse group of employees will operate more effectively. The best available talent means the company's collective education and experience will be inclusive and much greater than most of their competitors. Additionally, more experienced and educated people tend to be better at managing their time and meeting deadlines.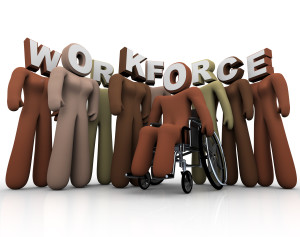 Provided the employees are given sensitivity training, and all workers whatever their backgrounds know how to work best together, workplace diversity can increase a company's adaptability to activities in the market. Consumers are becoming more multicultural, so the company with a diverse workforce is in a better position to develop solutions to satisfy the needs and demands of their customers.
Another benefit of workplace diversity is a comprehensive range of service. Small companies that have multicultural employees can have better access to national and international markets through certain employees.
Diversity in the work force can also contribute to the bottom line. Many companies will provide diversity training to achieve workplace diversity. Along with formal training, leadership behavior is an effective way to understand diversity.  By encouraging work force collaboration through mutual respect for colleagues, without regard to culture, work style or ethnicity is another way to foster appreciation for diversity.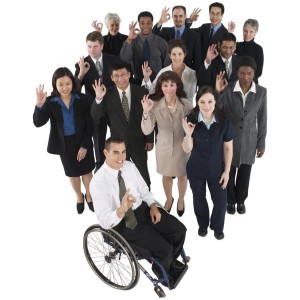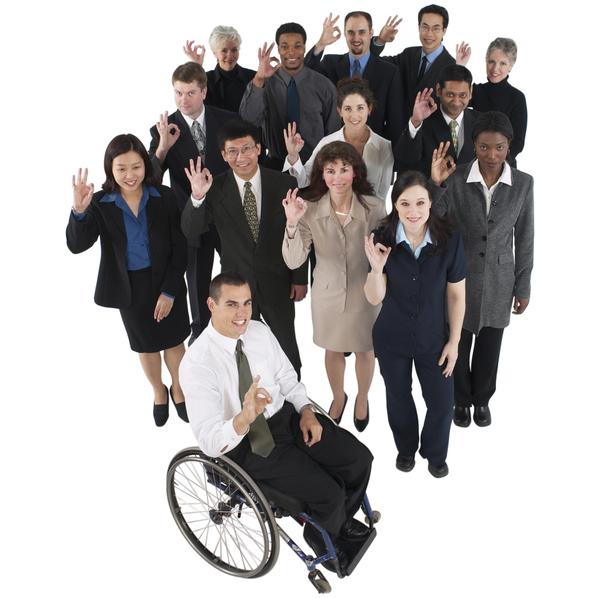 When the business shows that it appreciates its workforce, the business reputation in the community can improve.  If the business has stakeholders or other professionals involved say financially and it shows that it values integrity and ethical business practices this will provide a strong financial structure. A solid business reputation will improve the business's standing as an industry leader.
Workplace diversity can also affect the business in regards to global appeal and expand your customer base by virtue of your work force talent. If your business objective is globalization, a diverse work force will only serve to help achieve that goal.
Cultural diversity provides definite advantage over competitors in the world of small business, and all business owners should be aware of the benefits from putting into practice hands on approach to building a culturally diverse workforce. By hiring employees from all ethnic backgrounds the first step is achieved, to take full advantage of the cultural understanding in your business diversity awareness this must be promoted fully among all employees.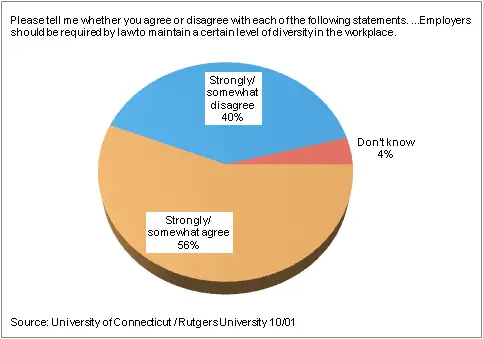 When a business has achieved cultural awareness, all employees understand and welcome the differences that this makes. These benefits include people from different cultures have different ways of thinking and can offer different new ideas, perspectives and personalities and the strategic planning processes and workplace activities will change but in a positive way. A culturally diverse workforce will provide the business with employees who have mutual respect for one and other and the business will be promoting a reputation as a good and reasonable employer.
There are many ways to promote cultural awareness among your employees however a widely used recognition is through the human resources policies, in particular the policies determined for holidays and time off.  A truly inclusive business will celebrate other holidays as well as the basic holidays they will celebrate Chinese New Year, for example, or create some kind of fun event to celebrate another cultures special day. Making allowances for staff to take time off for religious reasons in lieu of what is more traditional should be a choice open to the employee after all not everyone celebrates Christmas at the same time of year. There is no need to go mad and celebrate every holiday after all some work must be done! But maybe a few lines explaining the holiday in a company internal newsletter will suffice. Work diversity should also extend to those who have children or elderly relatives to care for and this should also be a consideration for staff. Flexible working hours is always an extremely helpful way to work for people with outside of work commitments and one that cuts down on unpaid leave and sick days in the long run. This is one way that the business proves its loyalty to the staff and they can truly feel recognized for their efforts.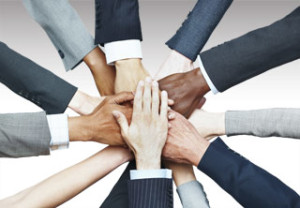 When looking to internal promotions a good business will look to the minor employees for leadership positions, however they must ensure that they do not overlook the qualified or better-performing candidates because of whether or not they are popular. Cultural awareness is spread among the workforce by hiring culturally diverse employees, but culturally diverse leaders can make an even bigger impact to harness their uniqueness which will benefit their work teams and employers. By giving the minorities a chance to advance their work status you are also promoting an understanding amongst all members of staff that everyone has the opportunity to advance their career within the business no matter if they do start right at the bottom and with hard work and dedication they will not be overlooked.
By including diversity training as part of any new employee program or embarking on an advanced training program for managers it will ensure that everyone is educated in this subject fully. By implementing these programs the employees can come to terms with any prejudices and cultural assumptions they may have been harboring and also learn how to treat and understand the other cultures that they may come in contact with during their work time.  Diversity training can also help when it comes to communication, not all employees will speak English as their first language and this will help those that do to realize how best to communicate without fear of reproach because they have spoken possibly out of turn.
Below is a video with Debbie Story, SVP of Talent Development and Chief Diversity Officer at AT&T, and Steve Bucherati, Chief Diversity Officer at the Coca-Cola company, discuss what diversity means for their companies and why having a diverse workforce is ultimately better for the bottom line.
Thanks for visiting Tex.Org!
Sponsored Links