Sponsored Links
You know the feeling, you decorate your Christmas tree and somehow it always ends up looking out of balance where you have put less decoration on the back purely because it doesn't get seen.
Think again, wouldn't it be fabulous to get a full 360 degree view of your tree and marvel as your friends and family admire your Christmas tree in its' full glory.  Whether you have hung expensive figurines or homemade creations, all of your decorations can be on full display for everyone to appreciate and enjoy.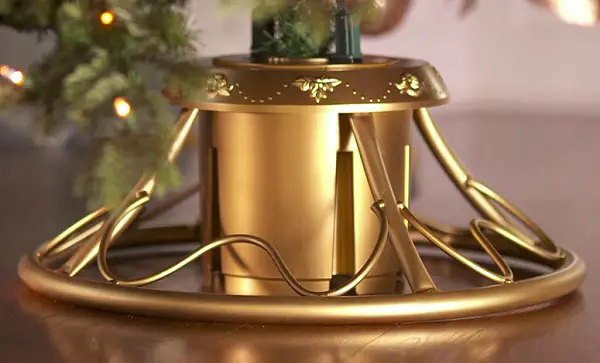 So, apart from positioning your tree in the middle of the room, which let's be honest is going to be a hazard and get in the way, how can this desired effect be achieved?
Due to the amazing advances in technology, it is quite simple.  Purchase either an artificial rotating Christmas tree or a rotating tree stand.  While these type of Christmas trees may seem overly extravagant, they really are the best way to show your tree off to maximum effect and will last for many years to come.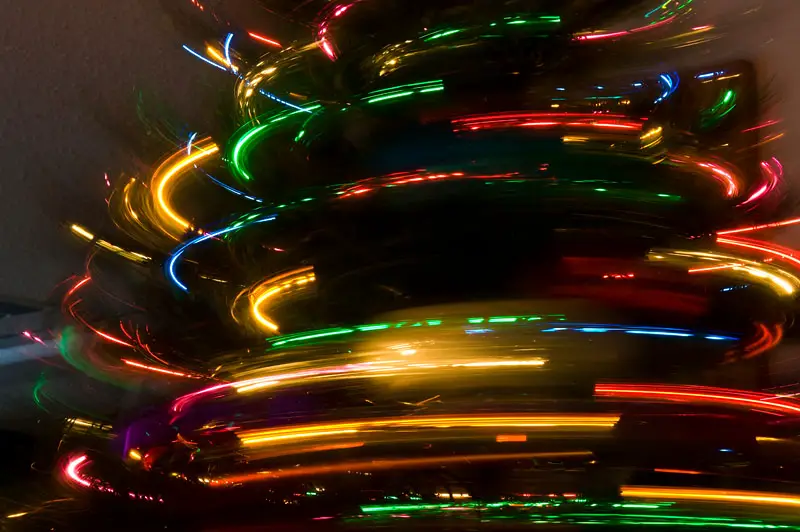 Artificial trees can be purchased from places like Wal Mart and are priced from $100.00 upwards dependent on the size and style that you require for your living area.  There are also Aluminum trees which were very popular in the 60's available in online auction sites for as little as $65.00.  Aluminum trees may seem a little "clunky," but they achieve a dramatic effect when your friends and family come over for a visit.
For those who prefer a "real" Christmas tree, a rotating stand is a great option.  These are also available at Wal Mart starting from as little as $29.99. If you are planning on using a rotating stand, bear in mind that you may want to get a smaller tree as these are easier to install and balance; however the rotating stands vary in the weights and sizes that they are designed to hold, simply know the size of Christmas tree you are planning on having before you purchase the stand.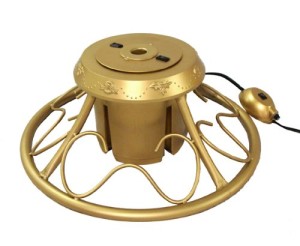 For years people have debated artificial vs. natural trees, but it really does come down to personal preference.  An artificial tree is more convenient, easy to care for and can be seen to have an element of additional safety.  They do not need watering and will not dry out which makes them less of a fire hazard and probably the biggest bonus is, that you will not have the dreaded task of picking the needles that have been shed all over the room!  The other major plus with an artificial tree is that they can be purchased with built in lighting which avoids all the hassles that come with Christmas tree lighting!
Whichever type of tree you decide on, you will get to the point where you wind up with a tree and stand with your final decision being where you're going to display it in your home.  Be sure to set your tree up away from any direct heat source, such as wood burners, fireplaces etc.  Also make sure that your tree is not blocking any exits.  These are the two top safety concerns when deciding on the location of your tree.
Check that your tree is secured at the base and begin decorating to your taste. For safety reasons if your tree does not have built in lighting you should begin by checking all of the lights and bulbs to make sure there are no loose bulbs or frayed cords.  Hopefully you will have packed the lights away after they were last used in a way that you will not have a jumbled mess to begin untangling.  Once the lights are tested, checked and fully working this is when a rotating stand / tree really do come into their own and prove why they are so beneficial. A good quality rotating stand will have two AC plugs installed in the collar of the stand, allowing for the lights and rotation to be operated and independently switched on/off at any given time.  This, in turn, will make the job of hanging the lights and garlands a very simple task.  Stand in one place, pick your starting point on the tree, begin the rotation and as if by magic your lights and garlands will be evenly displayed the entire way around your tree. It really is that easy!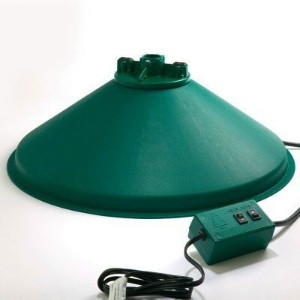 If you decide against a rotating tree or stand, there is a simple way that you can rotate your tree without any difficulty, simply for the ease of dressing and undressing.  This will also ensure that your floor is kept intact and not subjected to scratching. Get a bath rug and place rubber side up underneath your stand, this will allow you to turn your tree with ease.  You can tuck the mat into the bottom of the tree stand and cover with presents so that it is not on show.  Whatever route you go down with your Christmas tree, remember house fires are rife at Christmas and contrary to the assumptions that these are caused from the heat generated from Christmas lights, is a general misconception.  The heat of Christmas lights alone is not enough to cause a fire.  These type of fires are normally caused by electrical shortages or an overload of power adaptors; plus too many lights, therefore read the box carefully for safety instructions.  Just because the danger of fire is significantly reduced with an artificial tree, that doesn't mean they can't come with their own safety issues.  Artificial trees that spin on their own bases should never be left spinning unattended.
If you decide that you want a real tree, here are the most important things to remember when choosing and caring for your tree during the holiday period.
All of the fires regarding Christmas trees are brought on by dead, dry trees.
Keeping your tree alive and in optimum condition starts when you first pick your tree.
If at all possible it is best to buy a tree that is still growing and either cut it or get it cut as soon as you are ready to take it away.
If you buy a pre-cut tree, make sure it is alive and healthy.
Pull the needles; if they come off easily, then it is probably not in the best condition.
When you get your Christmas tree home, cut two inches off of the trunk as this creates a raw cut for the tree to soak up water.  Keeping your tree well hydrated is the best way to avoid a fire, just plain water is fine.  Christmas trees will also dry out with heat, so the cooler the Christmas tree stays, the better.  Whatever your choice, these simple tips will hopefully result in a safe and Happy Christmas.
Below is a video of what a rotating Christmas tree looks like in action.
Sponsored Links