Sponsored Links
When it comes to vacation destinations in the U.S., there is no shortage of cities to choose from. You don't have to travel to the Big Apple or San Francisco to find plenty of things to do though, and the attractions in Houston, TX showcase that fact. Located near the Texas and Louisiana border, Houston sits just a few miles inland from the Gulf of Mexico. With the larger metropolitan area butting against Galveston and Trinity Bays, a rich culture and history that includes playing host to the National Aeronautics and Space Administration (NASA), and professional sports teams from the NBA, NFL, and MLB, there are no shortages of attractions in Houston for entertainment all year-round.
Whether you've already picked Houston as your next vacation destination, or are still trying to decide where to go, the list below should offer some insights. Attractions are listed in no particular order, and with such an eclectic mix of activities there really isn't a "wrong" place to start!
Splashtown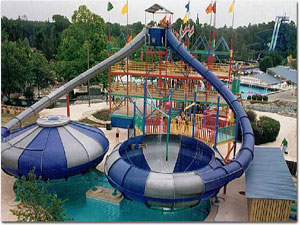 If you're planning on visiting Houston in the summer, chances are you'll be spend a few days looking for fun ways to beat the heat. If you don't want to make the trip out to the Gulf, or already have and want to try a change of pace, the Splashtown water park fits the bill nicely. Located just north of Houston in nearby Spring, TX, Splashtown is a 53 acre water park that features six slides, five raft rides, wave and activity pools, and a variety of family oriented water attractions as well.
The park opens June 1st, and operates seven days a week until the end of August. Starting in the last week of August the schedule is limited, and the season ends in mid-September. Be sure to check-out the official Splashtown website for complete operating hours, information on special events, and for details on the park's food and beverage policies prior to visiting!
The Water Wall in Houston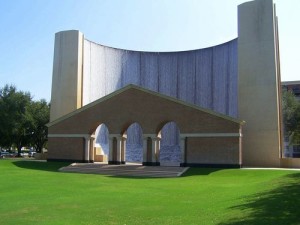 One of Houston's iconic landmarks, the Water Wall in Houston is a large fountain located at the south end of a park that separates it from Williams Tower. A fountain and surrounding park may seem like an odd inclusion on a list of must-see attractions, but the impressive dimensions of the fountain, picturesque grassy lawn with bordering trees, and gleaming monolith of Johnson Tower looming overhead all create an ideal place to spend a warm Houston morning or afternoon.
Located in the Uptown District of the city, the Water Wall (also known as the Transco Water Wall or Williams Waterfall) is open to the public from 10:00 a.m.  to 10:00 p.m. daily. Take advantage of this beautiful and unique fountain to relax for half a day while in Houston. Whether you bring a picnic and a Frisbee, or simply lounge with a good book, you'll be better able to enjoy the rest of the attractions in Houston after a visit to the Water Wall.
NASA's Space Center Houston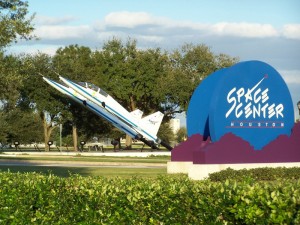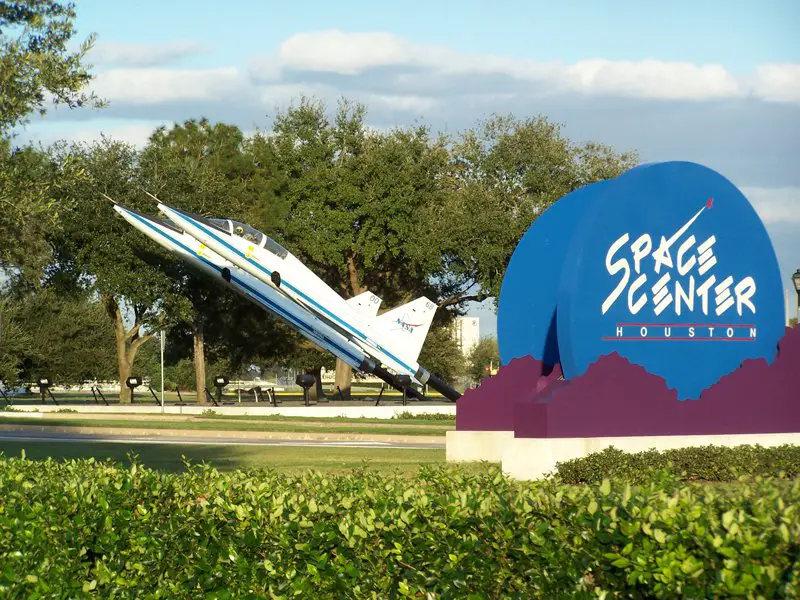 For some people it isn't automatic to associate Houston, TX with manned spaceflight, but it should be. "Houston we have a problem," is one of the most memorable quotes to come out of the era of shuttle flight, and has entered into the American lexicon. While there won't be any more manned shuttle flights controlled from the Johnson Space Center in the foreseeable future, it doesn't diminish the importance of the sight, or the amount of amazing science that is pioneered there still.
Space Center Houston is the visitor's center for the Lyndon B. Johnson Space Center, and there are plenty of things to see for people of all ages. Various guided tours, children's activities, and even real-life shuttles on display, Space Center Houston is fun and educational fun for everyone! Be sure to check-out the official website of Space Center Houston prior to making the trip for information on special events, hours of operation, and prices.
Astrodome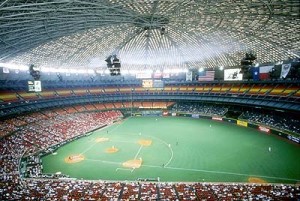 Affectionately nicknamed "The Eighth Wonder of the World" when it was built in 1965, the Astrodome (currently the Reliant Astrodome) is one of the most iconic attractions in Houston. Although it has been closed since 2008 due to "code violations," the Astrodome will forever be known as the first domed stadium. Located in south central Houston, the Astrodome sat approximately 55,000 to 60,000 people depending on the sport.
It won't take much time to drive by and snap a picture, but given its place in sport history it is well worth it for the photo-op. Plans exist to retrofit the stadium and find a team to occupy it sometime in the future, but that future is anything but certain. Don't kick yourself later for not catching a glimpse of this historic monument to American sports if it ends up going the way of the Dodo.
Houston Arena Theater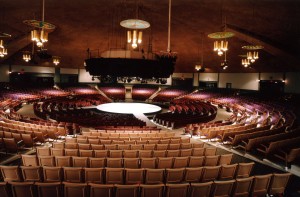 If you're looking to catch a concert while in Houston and not sure where to look now that the Astrodome is off-limits, look no further than the Houston Arena Theater. The theater boasts an intimate performance hall, and promises patrons that "no seat [is] more than sixty feet from the stag."
Nestled right in downtown, catching a show at the Houston Arena Theater is a great way to cap off any day of sightseeing on your trip. Over the years the Arena Theater has played host to some legends of the music industry, and you never know who might be in town when you are. Ticket prices and show times vary, so be sure to check-out the schedule and book ahead of time!
Wortham Theater Center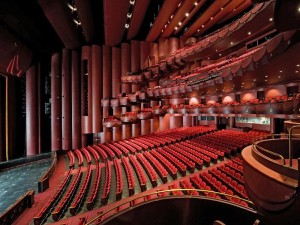 Concerts aren't the only shows to catch while in town, there are also many plays in Houston that are worth your time also. The Wortham Theater Center in downtown is the premier venue for catching plays in Houston. The performance hall is modern and inviting; it has four separate tiers for a variety of ticket prices.
If you're coming to Houston in the winter, be sure to catch a performance of the Nutcracker. For detailed information on ticket prices, and a calendar of upcoming shows, refer to the Wortham Theater Center website.
Downtown Aquarium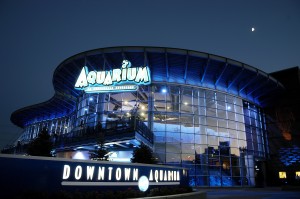 As the name suggests, Houston's aquarium is located conveniently in downtown. The aquarium is open daily from 10:00 a.m. to 9:00 p.m. (staying open two additional hours on Friday and Saturday until 11:00 p.m.). There are a variety of exhibits and attractions, including Louisiana Swamp, Shipwreck, and Rainforest sections.
There are also rides and activities for children, making it a great destination for families. A variety of ticket prices and packages are available, as some exhibits and rides have a separate admission fee. Go to the official Downtown Aquarium webpage for complete information on pricing and special events.
Houston Zoo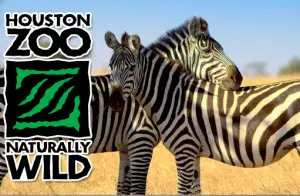 Along with the Downtown Aquarium, the other main animal attraction in Houston is the zoo. The zoo is home to over 6,000 animals, which represent an impressive 900 different species. Already a great family destination due to the animal exhibits, the zoo also offers further educational opportunities for children at the John P. McGovern Children's Zoo located within the main zoo itself; the children's zoo also features a Wildlife Carousel.
Located inside Hermann Park Conservancy in south Houston, the zoo is a great way to spend a day while you're in the area. The zoo is open daily from 9:00 a.m. to 7:00 p.m., and hosts a variety of special events in the park throughout the day (such as animal feedings). Check-out their website for a breakdown of admission prices and other information to plan your visit with!
The Galleria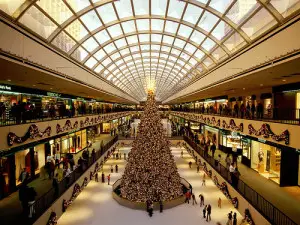 Admittedly shopping isn't an activity for everyone when it comes to vacations, but this upscale mall has much more to offer than just your typical mélange of shops. Featuring an ice skating rink, two swimming pools, an arcade, and a children's play area, this is one of the most popular tourist attractions in Houston. On the shopping side of things the mall boasts over 400 stores and restaurants.
Open daily from 10:00 a.m. to 9:00 p.m. the Galleria is also connected to two Westin hotels (in case you were unsure about where to stay). Located in the Uptown district, the shopping center is a convenient and unique attraction you won't want to miss.
Something Different
Some of the most enjoyable things to do in any city are often those that aren't highlighted in a tourist handbook or travel guide. For example, skydiving in Houston is a great way to take in the beauty of the city and surrounding countryside. If you'd prefer to stay on solid ground but are still looking for a thrill, there are a number of places to get behind the wheel of Go Karts in Houston and feel the wind in your hair as you race around the track.
Exciting and extreme don't have to be on the menu for a great time though, and sometimes it can be fun to see the local version of an activity you enjoy doing back home. Heading to a movie theater might not seem like a great way to spend your valuable vacation time, but when it comes to IMAX theaters you can't go wrong. Whether it's the big screen over at the Houston Museum of Natural Science or a theater showing the latest Hollywood hit, the IMAX in Houston is a fun and potentially educational experience for the whole family.
Below is a video with British travel expert Simon Calder explores Houston, Texas in 48 hours for The Independent. See what secret spots he uncovers along with helpful insights on exploring, dining and relaxing in the Texas city of Houston.
Thanks everybody.
Sponsored Links