Sponsored Links
Although you don't need to attend culinary school to become a great chef, it certainly does help. Notable chefs such as Marco Pierre White, Keith Floyd, Charlie Trotter, Heston Blumenthal and Koumei Nakamura all attended a culinary school. It is extremely unlikely that these chefs would have achieved such notoriety had they not studied such subjects as Food Preparation, Sauce Creation, Menu Planning, and Butchery at a reputable institute. The top five culinary schools listed below are all internationally renowned, possess great facilities and have outstanding instructors. Attending any one of these schools would prepare you fully to find work in the food industry once you have graduated.
The Culinary Institute of America: Hyde Park, New York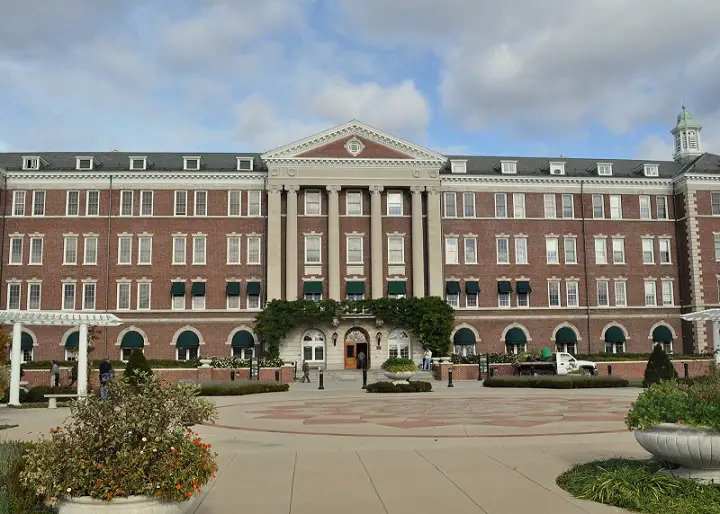 The Culinary Institute of America, or CIA, was opened in 1949 and quickly established itself as the premier culinary school in America. It offers a vast range of programs for budding chefs and restaurant owners including Bachelor and Associate degrees in such subjects as Culinary Arts; Baking and Pastry Arts; Culinary Arts Management; and Wine and Beverage. A number of these courses include over 1000 hours of practical instruction.
The CIA, whose flagship academy is in New York, also has schools in California, Texas, and in Singapore. These schools offer a slightly less comprehensive range of courses but are no less prestigious.
Alumni are overwhelmingly positive about their experiences at the CIA. Dana Langhorn-Donely, for example, reports, "It's the most amazing culinary experience you can embark on if your passion for hospitality is strong." Katlyn Hartfelder has this to say: "The best of the best Chef Instructors and Professors – excellent education- if you are serious about going to culinary school this is where you need to be."
This level of instruction doesn't come cheap though, and you will notice this theme continue as we look at other schools. A four year degree course at the CIA is likely to cost more than 120,000 dollars in tuition and board.
Address: 1946 Campus Drive, Hyde Park, New York, 12538
Le Cordon Bleu: Paris, France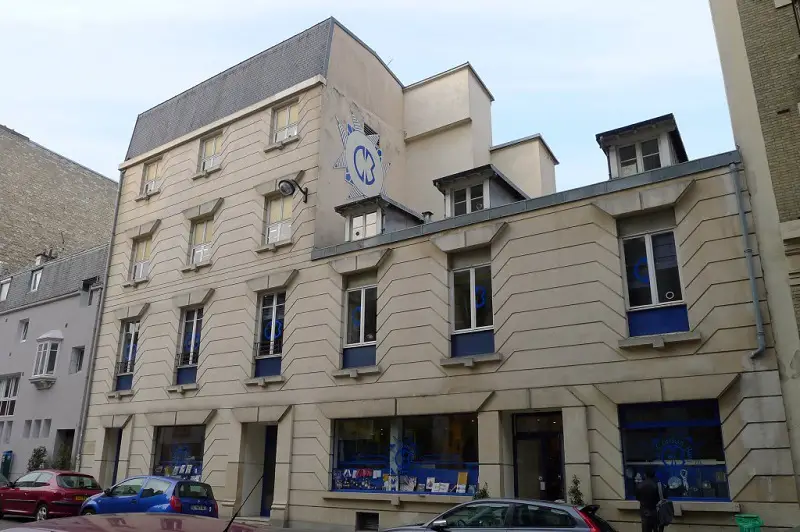 Le Cordon Bleu was established in 1895 and has quickly expanded to become the largest culinary school in the world with schools in Madrid, Spain; Sydney, Australia; and Kobe, Japan to name just a few of the many locations. Famous graduates include: Dione Lucas, Julia Child, Alan Susser and Ming Tsai.
Le Cordon Bleu offers a full range of courses, with a heavy focus on French food. These courses include Cuisine; Pastry; and Wine and Spirits. Le Cordon Bleu's most prestigious certification is the Le Grand Diplôme. This course combines two disciplines: Cuisine and Pastry. Upon completion the students will be awarded two certificates: A diploma de cuisine and a diploma de patisserie.
The cost of tuition for the Grand Diplôme is 57,000 dollars and the course takes approximately six months to complete.
Address: 8 Rue Léon Delhomme, Paris
New England Culinary Institute: Montpelier, Vermont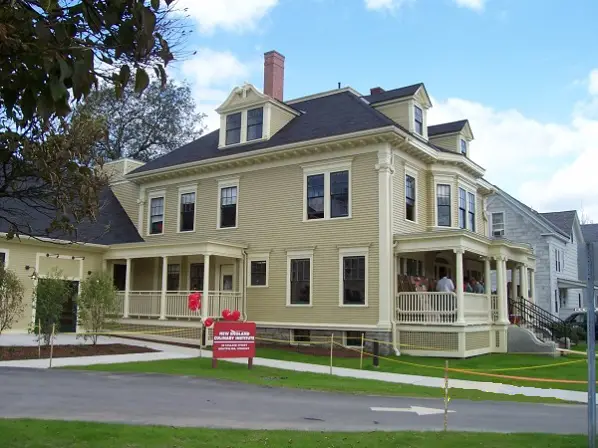 This school offers courses in Culinary Arts; Baking and Pastry Arts; and Hospitality and Restaurant Management. It offers a very unique experience as the school operates its own for-profit restaurant. Consequently the vast majority of your tuition will take place alongside working chefs in the kitchens of the restaurant; it's a real hands-on education. In addition, another positive of this school is that it has extremely small classes; there are 50 faculty members and just 300 students at any one time. This, of course, means that there is a high level of individual attention. Each course also includes an internship at a different restaurant.
Alton Brown says of his choice to study at the New England Culinary Institute, "I chose NECI because of the intense education which I knew would prepare me for any path I chose." Liz Cavanaugh says of her time at the Institute: "The caring chefs gave me the confidence and know-how I needed to start my own company." A four-year Bachelor of Arts in Culinary Arts will cost approximately 115,000 dollars in tuition fees.
Address: 56 College St, Montpelier, VT
Tante Marie Culinary Academy: Woking, Surrey, England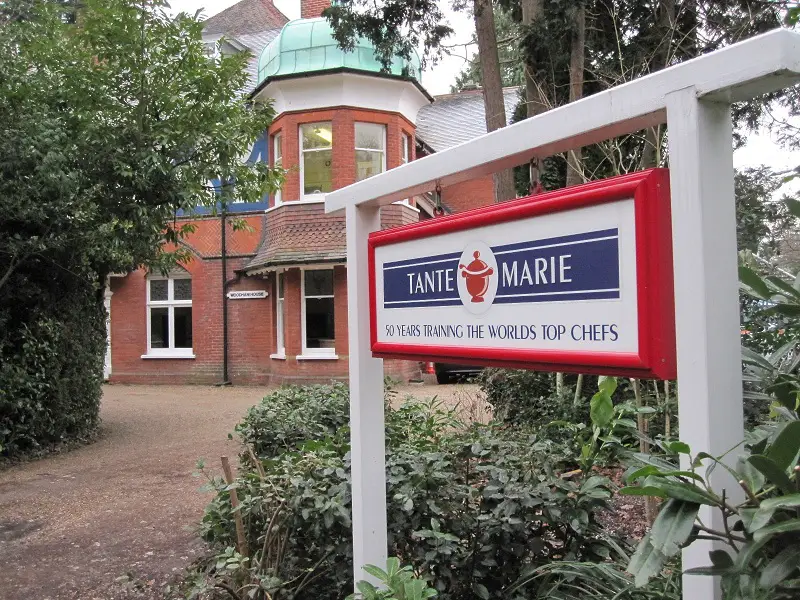 Tante Marie Culinary Academy is one of the oldest culinary academies in England, and the one with the best reputation. This is in part due to its famous alumnus, Gordon Ramsey, who maintains links with the school and offers work-experience at some of his many restaurants. Teaching methods at this school are intensely practical with students studying in five different kitchens each with different cooking conditions and appliances. The school also works with each of their students to find them employment after they have completed their course of study.
Tante Marie offers several different "life-style" and gap-year courses for the casual aspirant, such as a four-week Essential skills course and a two-week Beginner's course. The school's enviable reputation though, is built on their Cordon Bleu Diploma, which they have offered since 1954. This course takes approximately a year to complete and course components include: Butchery; Fish preparation; Pastry; Knife skills; Poultry and Game; and many more.
This is what ex-student, Tom Clifton has to say of the school: "I did the diploma course at Tante Marie … it literally changed my life. The staff are incredible, the atmosphere is electric…the skills I learned there are the single most important foundation of my career! No other cookery school comes close in my view!" The Cordon Bleu course costs approximately 33,000 dollars.   Address: Carlton Road, Woking Surrey GU21 4HF
Kendall College, School of Culinary Arts: Chicago, Illinois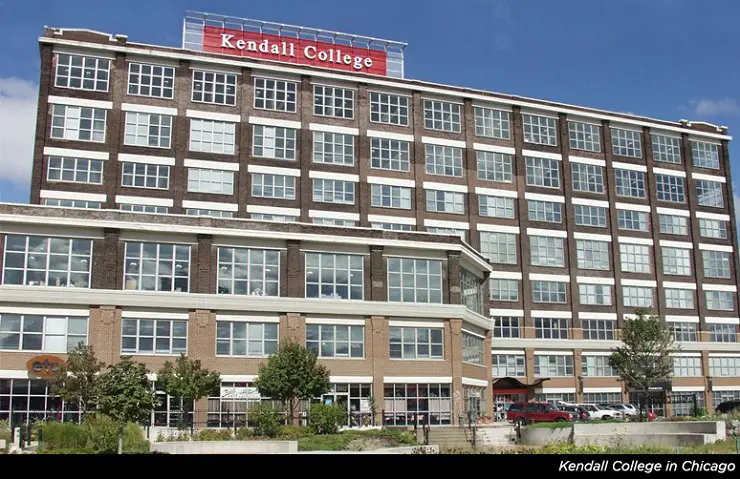 The culinary school of Kendall college opened in 1934 and now boasts 12 instructional kitchens, where students aiming at completing degree programs in culinary arts train. These degree programs are interesting in that they have a true international outlook, examining cuisines from around the world. In addition, each degree program offers business skills components in order to prepare students to build their own food based businesses upon leaving the college. Other components of the courses include: Stocks, Sauces and Soups; Storeroom Operations and Purchasing; Baking and Pastry; and Meat and Sauce.
Tyler B, an ex-student of this culinary school says, "I would highly recommend this program for anyone interested in working in the food industry." A four-year degree course at Kendall College will set you back approximately 100,000 dollars in tuition fees.
Address: 900 N North Branch St, Chicago, Il
It is worth remembering that an extended course at a culinary school, for example a degree course, represents an extremely large monetary investment for most people. And unfortunately, starting pay for graduates is not high; the Huffington Post reports that in major metropolitan areas a recent graduate can expect to earn between 9 and 12 dollars an hour. Consequently, it will be quite some time before you recoup the money you spent on your education. Of course, pay will increase as you work up the ladder, but hours are long and there are plenty of chefs out there earning less than 35,000 dollars per year, even if they have graduated from one of the top five culinary schools in the world. Consider culinary school only if you have an extreme passion for food and a strong desire to work in the food industry.
Sponsored Links