Sponsored Links
If you're looking for a high-paying job in the medical field without committing to at least eight years of college and graduate study, you may want to consider a career as a radiographer. A radiographer, or radiological technician, takes X-rays of patients at hospitals, urgent care centers, and other medical settings. The average radiography salary is about $54,000 a year, according to the U.S. Bureau of Labor Statistics. In addition, average salary expectations in the radiography field are increased by the possibility of overtime hours and additional bonuses. Read on to learn more about a career as a radiographer.
Qualities of a Radiographer
If you're considering a career in radiography, think about whether you have the right personality for this line of work. Radiological technologists must be very detail-oriented in order to follow directions and achieve the exact X-ray image that the clinician has requested. You'll need to have proficient science and math skills, as well as the ability to understand and operate complex machinery. In addition to the technical aspects of the job, you must have keen interpersonal skills and a friendly personality, since you'll be working closely with patients and their families and be charged with making them feel as comfortable as possible. Flexibility is also key, as is the ability to keep your cool in a fast-paced, sometimes hectic environment. The upside is that the job is always exciting since you never know what will happen next.
Education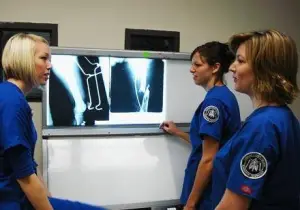 The first step to becoming a radiographer is to graduate from high school. It's best to take as many science and math courses as possible and maintain an excellent grade point average; some radiological technical programs will require you to take some community college courses before entry. From there, you can apply to enter an associate's degree program to become a radiographer. Look for a program that's accredited by the Joint Review Committee on Education in Radiological Technology. These certificate programs can last anywhere from six months to two years, and typically include a clinical education portion. During your clinical, you'll practice taking X-rays on actual patients in a hospital or other medical setting.
Licensing requirements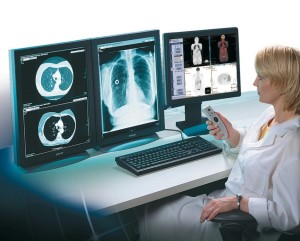 Licensing requirements for radiographers vary from state to state. Typically, an exam must be passed before you are officially certified to take X-rays. Your school can guide you on the process to get licensed in your state; you can also seek guidance from the American Registry of Radiological Technologists, a professional organization for radiographers.
Average Salary Expectations in the Radiography Field
The median salary for radiographers across the country is approximately $53,000 per year. This means that half of radiological technicians earn more than this figure, and half earn less. The lowest paid 10 percent of those in the profession earn an average of $36,000, while the 10 percent who are highest paid earn an average of $77,000 each year. Are you curious about the average salary for radiographers by state? The top five states with the highest average annual pay for radiographers are New York, Washington DC, Mississippi, Virginia, and Massachusetts. In Texas, radiological technicians make about $59,000 per year, about 6 percent lower than the average salary for radiographers nationwide.
Job Outlook for Radiographers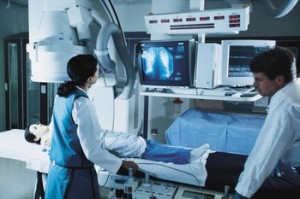 According to the federal government's Occupational Outlook Handbook, the radiography field is expected to grow by 28 percent by the year 2020. This means that there will be about 60,000 new jobs in the field. This is faster than most occupations in the United States are expected to grow over the same time period. Because our aging population will need increased medical care, new opportunities for radiographers will arise in clinical settings including hospitals, doctor's offices, urgent care, and nursing homes. In addition, as health care continues to move into outpatient rather than inpatient settings, additional opportunities will open up in imaging centers. For those who do work in hospitals, the pay tends to be higher—but that's because you'll typically have to work or be on call on nights, weekends, and holidays. The good news is that the longer you work at a hospital, the better chance you have of getting the shifts you prefer.
Finding a Job Upon Graduation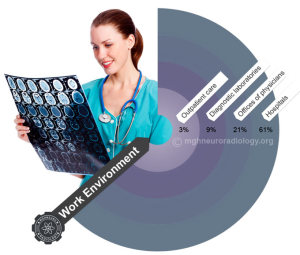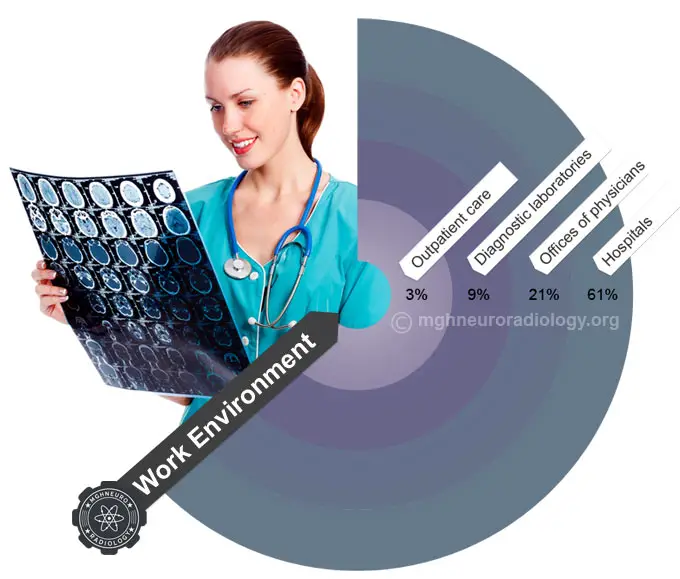 Once you complete your radiography certificate and pass the exams to be licensed in your state, the next step is to find a job. To make yourself more attractive to potential employers, make sure that you get stellar grades in your coursework. In addition, good recommendations and connections are key to getting ahead in the field. Get to know your instructors, particularly during the clinical portions of your schooling. If you work hard and impress your superiors in the clinical settings where you rotate, you stand a decent chance of being offered a job in that field. Some students opt to look for a lower tier job in a hospital setting so that they can apply for an internal transfer to a radiography job upon graduation.
Additional Specialties for Radiographers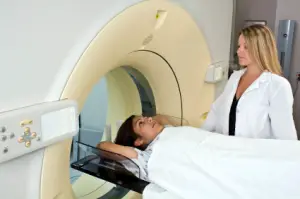 The radiological technicians with the best employment prospects will be those who attain additional specialties above and beyond the radiographer certificate. For example, certifications for radiographers are available for CAT scans, PET scans, MRI scans, nuclear medicine, ultrasound technology, cardiovascular and vascular scans, and radiation therapy. Jobs in these specialty areas pay more money than radiography jobs in most areas of the United States; typically, an additional six to twelve months of schooling is required.
Upward Mobility
In health care, seniority rules when it comes to moving up the ladder. For radiographers who would like to attain senior positions, the best advice is to prove yourself as soon as you walk through the door. If you work hard and get along with staff members in the position that you have, you'll eventually be able to rise into a lead tech or management position. While keeping up on new technology and having the skills to succeed are both critical, it's also important that you have people skills if you are able to be friendly and flexible to coworkers, patients, families, and administration.
Thanks for visiting Tex.org!
Sponsored Links