Sponsored Links
Renters Insurance

–we all heave a big sigh when we think about it.  Just another boring expense; surely we can do without it?  Wrong!
Whether you rent a whole house, an apartment or just one room, insuring your belongings is a must.  Not all insurance companies will cover rented rooms or properties, so chances are you will have to buy specialist renters insurance.  Renters insurance can be bought for just about everything, from your personal property through to personal liability. It's often overlooked as many people think that the average cost of renters insurance is prohibitive. However, the good news is that it probably isn't as expensive as you think. The cost may be higher in the big cities; isn't everything?
Many people think that renters insurance isn't important.  Here are some important thoughts you need to consider:
"My Landlord Has Insurance, So I Don't Really Need It"
This is not really true. Your landlord should have his own insurance, but this will cover the building only.  Your belongings, ie: furniture, electrical goods, personal possessions etc are not covered. Nor is your liability for any accidents. So, if you are unfortunate enough to be broken into, anything that is damaged or stolen will need to be covered by your own insurance.  In addition, if someone is hurt whilst on your property, renters insurance will give you assistance if there is a liability lawsuit.
"I Live In A Really Safe Building, So Security Isn't A Problem"
This may well be the case, but never say never. No building is totally secure and thieves can get into the most secure property if they really want to.  Bear in mind that your renters insurance does not just cover your belongings inside your property. Any items stolen from your car will be covered as well as lost luggage whilst on vacation.
"I Don't Have Anything Valuable, So What's The Point Of Insurance?"
Try adding up the value of all your belongings and possessions.  You will be surprised at how much it would cost to replace everything.
"I Can't Afford It"
We are all on a budget, but not having renters insurance can be a false economy. Most policies will allow you to pay monthly, which can bring the cost down to as little as $10 a month. Another way to reduce the cost is to raise the deductible.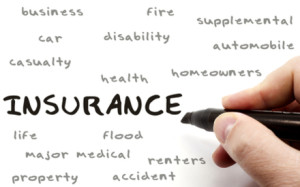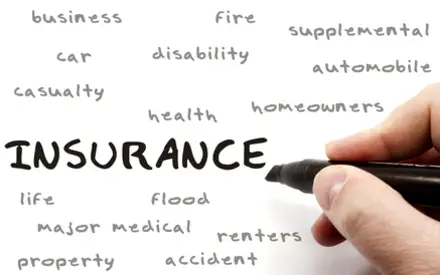 So, what exactly does renters insurance cover?  There are two different types of standard renters insurance policies:
"Named Perils" (also known as "specified perils")
The clue is in the name!  This type of policy covers belongings that are damaged or lost due to certain events only.  This typically includes fire and theft… coverage will be listed clearly in the policy.  So, if you suffer loss or damage caused by something not listed in the policy, you will not be covered.
"All Risks"

(also known as "comprehensive")

Again, the clue is in the name!  This type of policy will cover nearly every eventuality you can think of.  Anything not covered will be specified as an exclusion in the policy.  As you would expect, this type of policy is more expensive that a named perils policy, but gives you a lot more security and peace of mind.

A standard policy doesn't usually cover:
Damage from flooding and earthquakes
Certain types of dogs living with you
Falling objects
Riots and civil commotion
Water pipe breakage or freezing
All these exclusions can be covered, but will cost a little extra.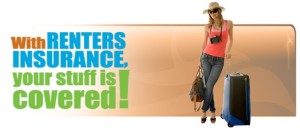 It is also possible to add to your standard policy to give you additional cover for things such as:
Loss of use. This will cover you if you are not able to live in your home after an insured loss.  The insurance will pay for you to stay in accommodation or a hotel whilst your home is being repaired.
Medical payments.  This will cover people who are accidentally hurt whilst on your property with your consent.
Personal liability
Inflation.  This cover will increase the amount of your coverage in line with inflation.
Additional living expenses.  This will cover you for any increased expenses on top of what you would normally spend for shelter, food and similar items whilst repairs/replacements are carried out to your insured property.
Cost of Average Renters Insurance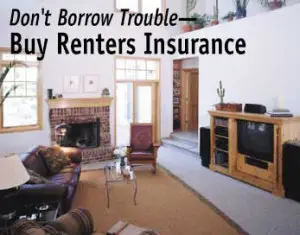 For most people, this is the bottom line.  How much will the average renters insurance cost me?
The Insurance Information Institute informs us that the average cost of renters insurance is somewhere between $150 – $300 per year.  This gives you around $30,000 dollars worth of coverage to cover your personal possessions as well as liability protection of up to $300,000.
Here are some examples of average renters insurance in Texas and some of the other bigger cities in the US.  The actual cost will vary depending on different factors such as your chosen coverage plan, the level of deductible, geographic location as well as the insurance company you choose to use:
New York: $218 per annum Chicago : $180 per year
Dallas: $200 per year
Illinois: $165 per year
Phoenix: $215 per year
San Antonio: $250 per year
Houston: $150 per year
There are many companies that offer renters insurance, all competing against each other for your custom.  This keeps prices down and there are some great bargains to be had, so make sure that you shop around.
Texas: Average Cost of Renters Insurance
As you can see from the above figures, prices of the average cost of renters insurance in Texas can vary, with Houston coming out as the cheapest place to buy this type of insurance.  In today's financial climate, more and more people choose to rent a property rather than buy. This means that the average cost of renters insurance is becoming more and more important.  When considering what renters insurance policy to buy, ensure you know exactly what is and isn't covered, as this will vary from policy to policy.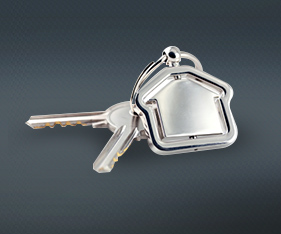 Cash vs Replacement Policies
There are in fact two types of renters insurance and it is very important to understand the difference between the two. They are:
Cash – this is the cheaper of the two policies, as the insurance company will deduct a certain amount for wear and tear of each item. So, if a couch is ten years old, you will be paid the cost of the couch minus what the insurance company considers to be reasonable depreciation over a period of ten years.  This means that you will not be paid enough money to buy a new couch of the same quality as the one you have lost.
Replacement – this policy will cover you for the actual cost of replacing items, rather than the price you paid when you bought it.  So, if the couch you bought ten years ago for $200 now costs $500, the insurance company will pay you $500 so you can replace the couch on a "like for like" basis.
A replacement policy is, on average, 10-15% more expensive than a cash policy, but is considered to be the superior of the two, as it allows you to actually replace the items you have lost and not be out of pocket. However, if you are on a really tight budget, then a cash policy is much better than no policy at all.
The video below is all about  how to be better prepared with renters insurance.
Thank you for visiting Tex.org and we hope to have you back soon!
Sponsored Links