Sponsored Links
Day trips to Mexico aren't what they used to be.  With all the Mexican violence surrounding the cartels, travelers have become weary of making the jaunt across the border.  Still, some tourists find it appealing to visit with the locals and are compelled to take the risk.  If you decide to venture across the border, it's best to do it during daylight hours and I find it best to pay for the taxi ride over, rather than taking your personal vehicle.  Mexico still has some of the best deals to be had in the entire world.  Tequila, ceramic pottery, low cost dental work and pharmaceuticals are just a few of the cheap reasons people go south of the border.
Security Along The Texas-Mexico Border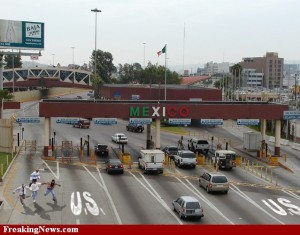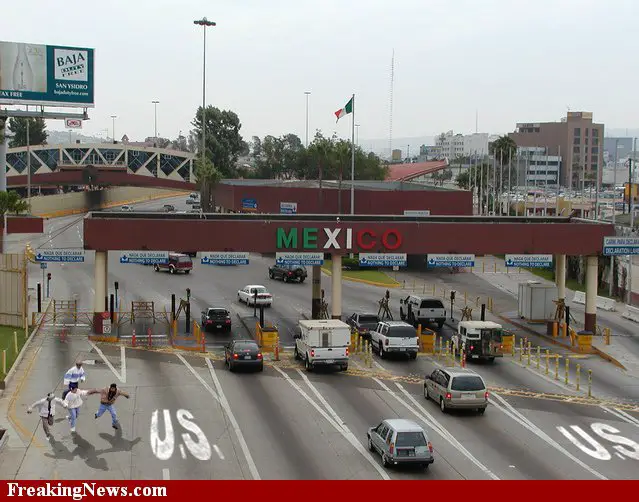 The security situation in Mexico changes daily and it's in your best interest to do some research prior to crossing the border.  The Department of State frequently updates their website to advise tourists on the most current security situation in Mexico.  This is a great place to start if you're planning a day trip into Mexico.  It's a great idea to bring your passport so you can obtain a Mexican tourist permit.  As long as you're not going to stay more than 72 hours, you'll have now problem at all.  If you're planning a longer trip, you'll need to obtain a visa to document the length of your stay.  If you decide to take your vehicle with you, you'll need to obtain Mexican insurance and a temporary vehicle importation permit.  This is a fairly easy process, but a bit of a hassle, which is why most people just walk through the US-Mexican border crossing or decide to take a taxi which typically costs $15-$20 dollars depending on your destination and your point of entry.  Be sure to bargain with the taxi driver as this is expected prior to your departure.  If you don't, you might be paying a premium for an otherwise cheap taxi ride.  Texas has 14 official entry points into Mexico with many of them open 24 hours a day.  Again, a day trip during sunlight is your best bet for a quick visit.  We'd strongly advise you not to get belligerent in a Mexican bar as you're really setting yourself up for failure right off the bat.
Tourism In Mexico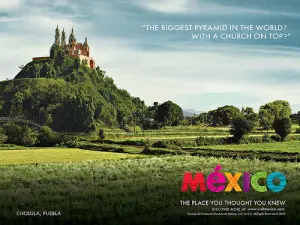 Tourism has certainly hit the Mexican economy in devastating fashion.  While the Mexican government struggles to provide security for its people, most tourists simply opt to stay away from it.  As their GDP suffers, it has become a national priority to end gang-related violence and bring tourism back to the country.  While challenging, Mexico has increased its number of law enforcement officers in an attempt to restore law and order within the Mexican borders.  Large tourist areas like Cancun and Guadalajara are perhaps the best places to visit, while certain areas should be avoided altogether.  Tourism is the "mainstay" for many Mexican towns and the townspeople ensure the safety of international visitors as a top priority.  Many wealthy land owners have made substantial investments in their properties and actually hire their own security personnel to guard their visitors and their grounds.  This is a vital step and making visitors feel comfortable when traveling into the country.
Visiting Laredo & Nuevo Laredo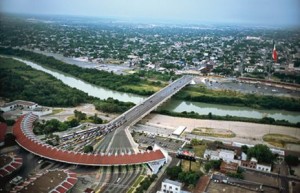 While it's been several years since I visited Laredo, this town is perhaps the most accessible location into Mexico from Texas visitors.  Only 2.5 hours from San Antonio, Laredo has a long history of tourism.  Many people go their for the shopping and will find bargains galore at their finger tips.  American business owners frequent their manufacturer warehouses and return with Mexican treasures their American customers are more than happy to pay for.  This makes Laredo an economic hub for commerce from the US.  Again, I'd only "day trip" into Mexico as the security situation there is still a little shaky…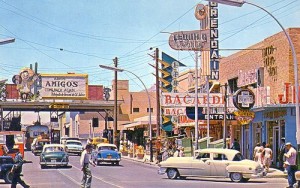 We hop you enjoy your jaunt across the border.  Remember, it's easier to walk over or take a cab.  Be sure to bring your passport and a little cash with you.  Money talks!
Just to be safe, watch the video below.
Texas authorities are asking Spring Breakers to avoid travel to Mexico due to continuing drug cartel violence south of the border.
Sponsored Links