Sponsored Links
Legally driving in Texas only requires a valid driver's license, but safely driving can often require additional training, such as a defense driving course. Defense driving is the practice of using recognized safe driving best practices to maximize a motorist's ability to identify and respond to traffic hazards in a timely and responsible way. While the courses are not a requirement for most people, they are a valuable teaching tool, and have benefits beyond safety that will be discussed below.
Who is Required to Take Defensive Driving Courses in Texas?
The most common way that motorists find themselves enrolled in a Texas defensive driving course, is in an attempt to get certain moving violations dismissed (such as speeding). Residents of Texas that receive qualifying traffic tickets are eligible to take state approved defensive driving classes to have the ticket dismissed only if they meet a certain set of eligibility requirements under the law. The criteria include:
Must

enter a "no contest" or "guilty" plea for the violation, and request to take the course.

Must

present a valid Texas state driver's license.

Must

present evidence of current liability insurance.

Must not

be charged with speeding in excess of 25 MPH over the posted speed limit.

Must not

have completed any other court-approved defensive driving classes in the twelve months prior to the citation.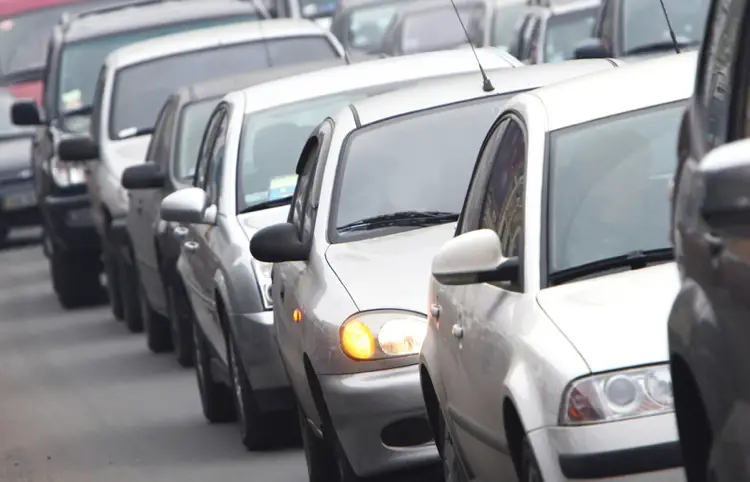 In order to have the citation dismissed, motorists must complete the certified Texas defensive driving course, and submit their certificate of completion to the proper authority as instructed by the court.
Drivers that are not actively trying to have a violation dismissed may also wish to enroll in TEA (Texas Educational Authority) approved safe motorist classes for other financial reasons.
Benefits of Taking Defensive Driving (discuss insurance discounts)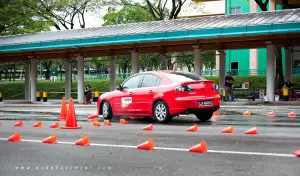 Having a moving violation is pretty strong motivation to attend one of Texas' defensive driving courses, but there are advantages to completing a class for motorists without a pending infraction as well. One of the most obvious reasons a motorist might take a course is to improve their driving ability in the interest of safety. For many people driving is viewed with a routine indifference, but it only takes a minor lapse in judgment to turn the routine into the disastrous.
In addition to moving violation dismissal and general health and wellness, many drivers can qualify for an insurance discount if they voluntarily enroll and complete a TEA approved course. For Texas residents this discount is available for a majority of insurance providers, and completion of a certified course will earn them a certificate to turn in to their insurance agent. On average a state approved class takes about six hours to complete, and can cost as little as $25.00; no matter how small a motorist's monthly insurance costs are, taking these small steps can lead to big savings in the long-run.
Where Can I Take Defensive Driving Courses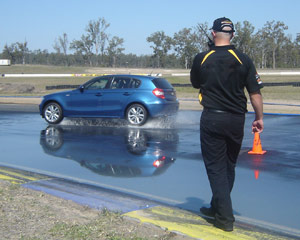 Because of the wide variety of advantages that completing defensive driving classes in Texas hold, there are constantly motorists searching for the most convenient ways to complete a TEA approved course. While there are some brick-and-mortar institutions that offer approved defensive driving classes, by far the most convenient way to complete a course is take advantage of one of the many online options. Although online classes may not be the preferred method of instruction for all prospective students, a digital medium offers a few distinct advantages:
Convenient: With the widespread availability of internet access, whether it be in the home or outside, such as at a  library, coffee shop, or other public space, online courses allow the student to complete their required work from a comfortable setting likely close to home (if not at home).
Flexible: Hand-in-hand with convenience is that fact that most online courses allow a student to complete their course without needing to coordinate with an instructor's schedule. Without needing an instructor to direct lessons or grade coursework, classes can be started, worked on, and finished 24 hours a day, 7 days a week.
Reliable: In the digital age technology (especially when based in the "cloud") is becoming increasingly integrated into daily life. A result of that integration is an increase in reliability, and that holds true for state approved online defensive driving courses. With no human error, such as instructor illness or sub par teaching ability, will impair a motorist from completing their course in timely manner if they choose to enroll in an online class.
The Top 5 Online (TEA Approved) Defensive Driving Courses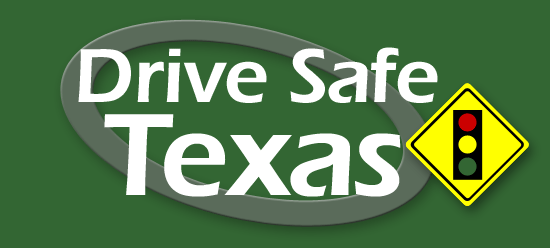 Making the decision to enroll in a defensive driving course in Texas is only the start to getting a speeding ticket dismissed, or an insurance discount applied. Although the course itself can be challenging, it can also be a daunting task for motorists to sift through the numerous available online classes out there in order to find the one that is most appropriate for their specific needs. Below is a short rundown of five online defensive driving classes, with some basic information about each:
1)    TexasDriveSafe.com: Motorists can enroll in this digital course for the low fee of $25.00. It is a TEA approved defensive driving class, and can be completed in its entirety in as little as 6-hours. The material is presented in a multi-media format, and the company boasts about its effectiveness by advertising a 99% pass rate. The online platform allows students to complete work over multiple sessions, as work is saved when a student logs out.
2)   ComedyGuys.com: This course is for motorists who want to take advantage of the many benefits of completing a defensive diving course, but with a more lively flare than a traditional course. The selling point of these classes is that they are offered in both digital and brick-and-mortar mediums, and combine comedy with the principles of safe driving. The courses are all TEA approved, and the online and in-person classes can be enrolled in for $25.00 and $39.95 respectively. The online course can be completed at a student's own speed, and has a money-back satisfaction guarantee. The in-person class is completed in one day, and comes with a free meal for participating students.
3)   DefensiveDriving.com: Not a Texas-specific company, this organization still offers defensive driving classes that have been TEA approved, and can be used for speeding ticket dismissal or insurance discounts. Like the other online classes covered, the fee is a low $25.00, and students have the option of stopping their lessons and picking them back up later without issue. There is no specific timeframe offered for how fast the course can be completed, with the company claiming that students can "finish as fast as they want."
4)   GetDefensive.com: Another online company offering a TEA approved defensive driving course, Get Defensive also offers a wide-range of other online driving-oriented classes. Their defensive driving course fee is the same as most of its peers, at $25.00. The website stipulates that the course takes a "minimum of 6-hours," so students should not expect to breeze through it at the same speed alluded to by some of the companies described above.
5)   ComedyDefensiveDriving.com: This company offers a state approved online course that also attempts to combine the principles of being a safe motorist with comedy. Priced at $25.00, the course is entirely video based, and promises that students will not have to do any reading in order to complete it. There is a money-back guarantee, and certificates can be processed on the same day that the course is completed.
FAQs on defensive driving in Texas
1)    When will I receive my certificate of completion for taking a court approved Texas defensive driving course?
Residents who complete a certified Texas defensive driving class must refer to the policies of the specific company they enrolled in the class through for an exact timeline on certificate processing. In general though, many companies offer same or next-day processing for certificates after course completion.
2)    Does any Texas defensive driving course qualify me for a moving violation dismissal or insurance discount?
No. The criteria listed under the "Who is Required to Take Defensive Driving Courses in Texas" section above must be met in order to qualify for the dismissal of a moving violation. For insurance discounts, a motorist should consult with their specific insurance agent for specific information regarding discount qualification.
3)    Can a class taken for ticket dismissal be used for an insurance discount as well?
In many cases yes, a court approved defensive driving class can be used to both dismiss a ticket and receive an insurance discount. As with any matter pertaining to a motorist's insurance though, a representative of an individual's specific insurance agency should be contacted for verification.
4)    Can a Texas defensive driving class be used to dismiss a ticket from another state?
The final word on a ticket dismissal should be sought from the court issuing the ticket. While it is possible that an out-of-state ticket can be dismissed using an approved Texas defensive driving course, there is no definitive answer to that question.
5)    Do defensive driving courses actually improve driving skill?
Yes. Defensive driving classes are designed and taught with the express purpose of creating safer motorists. The legal and financial weight given to them by courts and insurance agencies respectively speaks to their level of effectiveness at improving overall driver skill and safety.
When it comes to driving, no one is perfect, even in Texas. Everyone makes mistakes. Those mistakes can be costly and even dangerous. Sometimes those mistakes lead to traffic accidents and moving citations. Both can leave a negative mark on a person's driving record, which, in turn, can cause insurance rates to escalate. A bad driving record can also cost someone a job if that job is dependent upon having a clean driving record. The consequences of driving errors can be severe. That is where taking Texas defensive driving classes with Comedy Guys can help. Below is a video going over comedy guys' program.
Sponsored Links