Sponsored Links
For those looking to borrow cash against a paid off or nearly paid off car a title loan can be a great alternative.  But that term can be confusing; does one get to keep their car during the loan? How difficult is it to obtain a title loan?  Where does one go in the Houston area to find a title loan?  What are the repayment terms and conditions?  What are the risks associated with securing a title loan?  Is there an instant approval process? What if I have bad credit? Can I still get a title loan? Unless you have had personal experience with a title loan these are likely a few of the many questions you would want answers to before pursuing such a loan option.  Here, we will try and dispel some of the myths and mysteries associated with securing title loans, discuss costs and repayment terms as well as the approval processes.
What are title loans?
Let's start with the most basic of questions as to what exactly a title loan is.  Title loans are loans that are secured by the title of an asset, in most cases a vehicle that is paid off or has very little loan balance remaining.  If there is a loan balance, that balance will be paid off first with the proceeds of the new title loan before any monies are given to the borrower as the title must be free and clear for the Lender of the title loan to occupy a first position lien against the title once the loan is secured.  In the Houston area, these loans are known as "title loans," but in other parts of the United States they are referred to as "pink slip loans," or "auto title loans."  Any title loan is a secured loan, meaning that the Lender has the security of the vehicle as an assurance that the borrower will repay the loan. In the event of default, the Lender then retains the title to the vehicle and can repossess the vehicle and sell it at fair market value to satisfy the debt.  Many lenders that make title loans will require the borrower to actually surrender the physical title at the time the loan is made, but all lenders, regardless of holding the physical title or not will place a lien against the vehicle in the amount of the loan.  Once the lien is satisfied and the loan repaid as per the loan terms the lender releases the lien and the title is once again free and clear in the name of the borrower.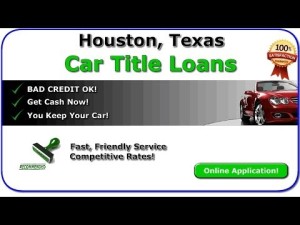 There are some factors that most title loans share, the first being a higher interest rate.  Much higher than one would pay at say, a local bank.  However, few local banks will give title loans are cars that are previously owned by the borrower.  Title loan lenders experience a greater level of default on title loans, as most of the individuals who pursue title loans are in the midst of some sort of financial difficulty or strain.  It is for this reason, the high percentages of default that title loan lenders are able to justify the higher rates of interest. Another common factor for title loans is that they are generally for a short term.  Likewise, as the loan is secured completely based on the value and condition of the collateral, the vehicle itself, rarely do title loan lenders check the credit history of the borrowers.  As many of these borrowers are under financial constraints and would not qualify due to bad credit or a slow payment history the qualification process benefits them by not holding their credit history against them in the ways that a conventional loan would.  In a conventional loan situation, most lenders would not even consider loaning to someone with bad credit, or no credit, what's more is that they don't generally loan in amounts less than $1,000.  Conversely, a title loan can be in an amount as little as $100.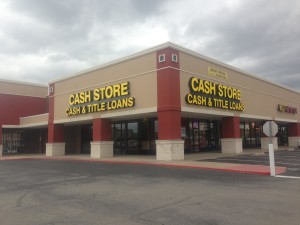 Most title loans are made in less than an hour from start to finish and essentially issue an instant approval. While some lenders may require a physical inspection of the vehicle, others will make a title loan and ask only that a borrower's employment be verified. This can be done often with a copy of a recent pay stub, or by the lender phoning the applicants employer.  While some title loan lenders waive this requirement it is possible that they will lower the amount of the loan to compensate for this lack of verification.  However, there are certain documents that most all title loan lenders will require.  A government issued photo identification, proof of full insurance coverage, a valid state registration and a copy of the title.  Additional requirements can often be a piece of mail or copy of utility bill showing the borrower's mailing address, personal references and as previously mentioned, a copy of a pay stub.  Aside from companies who only deal in title loans, many pawn shops will offer to either buy your car, or pawn it for short term cash needs.  If you know that you'll be able to reclaim your vehicle, a "pawn" situation just might work out for you.
Repayment Terms and Conditions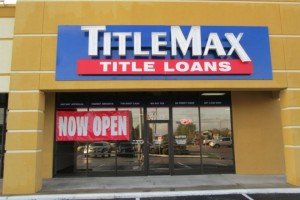 Most vehicle title loans are granted for anywhere between two weeks and thirty days. In a typical two week loan where the borrower has a loan of $500, the interest may be only two or three dollars, however, the fees assessed in addition are typically $100-$150 for the two week period.  Often, borrowers are unable to pay the $600 or $650 back in two weeks in which case the loan "rolls-over." A roll over causes the borrower to then incur double the total fees, double the interest, which is still nominal, and in a month's time that $500 dollar loan will cost $700-$750 to payoff.
Risks of Securing a Title Loan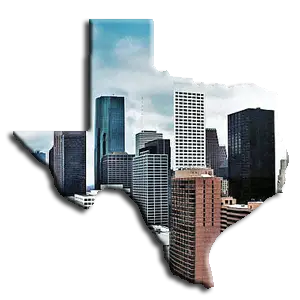 The greatest risks of securing a title loan is the borrower being unable to repay the short term loan when it first comes due.  According to the Texas Office of Credit Commissioner, 4 out of 10 title loan borrowers roll their loans over 5 or more times.  In such an instance the $500 initial two week loan will having the borrower paying back over $1,200, with nearly $700 of that total being fees to the lender.  According to the Texas Finance Code, under the Chapter 342 installment loans are to have a sub-prime maximum of 81% APR. Unfortunately, most title loan lenders offer an installment product that skirts the Chapter 342's limits on rates and fees.  It is not unusual in these cases for borrowers to pay up to 500% APR and higher.  As an example, a $1,000 loan under the Chapter 342 limits would allow the fees and interest at 81% APR to total $250.  Under the installment loan under 342 F, a lender may charge 582% APR with fees that equal $1,946 in addition to the $1,000 principal.
The other risk of securing title loans is that many borrowers' vehicles do end up being repossessed.  In 2012 alone, over 35,000 Texas borrowers had their vehicles repossessed by a title loan lender.  This equates to 641 repossessions a week in Texas alone.
Personal Experience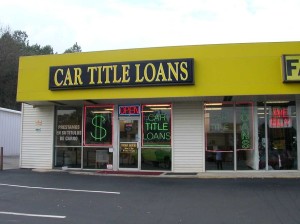 For those expecting a lump sum payment in the near future, a title loan is an easy approval to obtain quick cash.  While there is no credit check and an individual can borrow up to half of the value of their vehicle, one now knows the risks involved.  Once the loan is repaid, a "satisfaction of lien" is issued and the borrower has their clear title returned. For those who are looking to secure a title loan in the Houston area, there are many options.
Below is a video questioning whether title loans are risky or not and listings for title loan agents in Houston.
We hope you've enjoyed the article and hope you give us a like on Facebook.
Title Loan Agents in Houston
eTitleLoan, 1-877-659-3599
TitleMax, 1-88-TITLEMAX TX Title Loans and Payday Loans, 281-481-2274
LoanStar Title Loans, 1-877-511-CASH
Houston Title Loans, 1-888-243-2920
Cash Store, 1-888-950-2274
Sponsored Links