By Nicole Rotschi, Webster, TX
The Galveston Mardi Gras Parade, held annually on the island since 1867, is a much-anticipated event in the state of Texas. For 2023, the parade will take place starting on February 10th and is expected to draw thousands of attendees from around the world. The parade will feature vibrant costumes, lavish floats, and spirited dancers – the parades occur over a two week period, all adding up to "Fat Tuesday" on Feb 21, 2023.
Before the parade starts there will be a themed costume ball at The Tremont House hotel that is open to all attendees. In addition to this event, Mardi Gras Week festivities will also include live music performances and parades along historic Strand Street.
The highlight of the Galveston Mardi Gras Parade is of course the Grand Parade featuring over 40 elaborately decorated floats rolling down Seawall Boulevard with people dressed in costume throwing beads and doubloons into the crowd like a scene straight out of New Orleans. It promises to be an unforgettable experience filled with fun and excitement for all ages!
Texas is well known for many things: delicious barbecue, a shifty power grid, outspoken politicians, and yes, "Mardi Gras." Galveston Island is home to the third largest Mardi Gras celebration in the country. To make it easy on you, we're providing you with a complete Galveston Mardi Gras 2023 parade schedule below (print and take it with you.)
Galveston Mardi Gras Parade Schedule (Printable):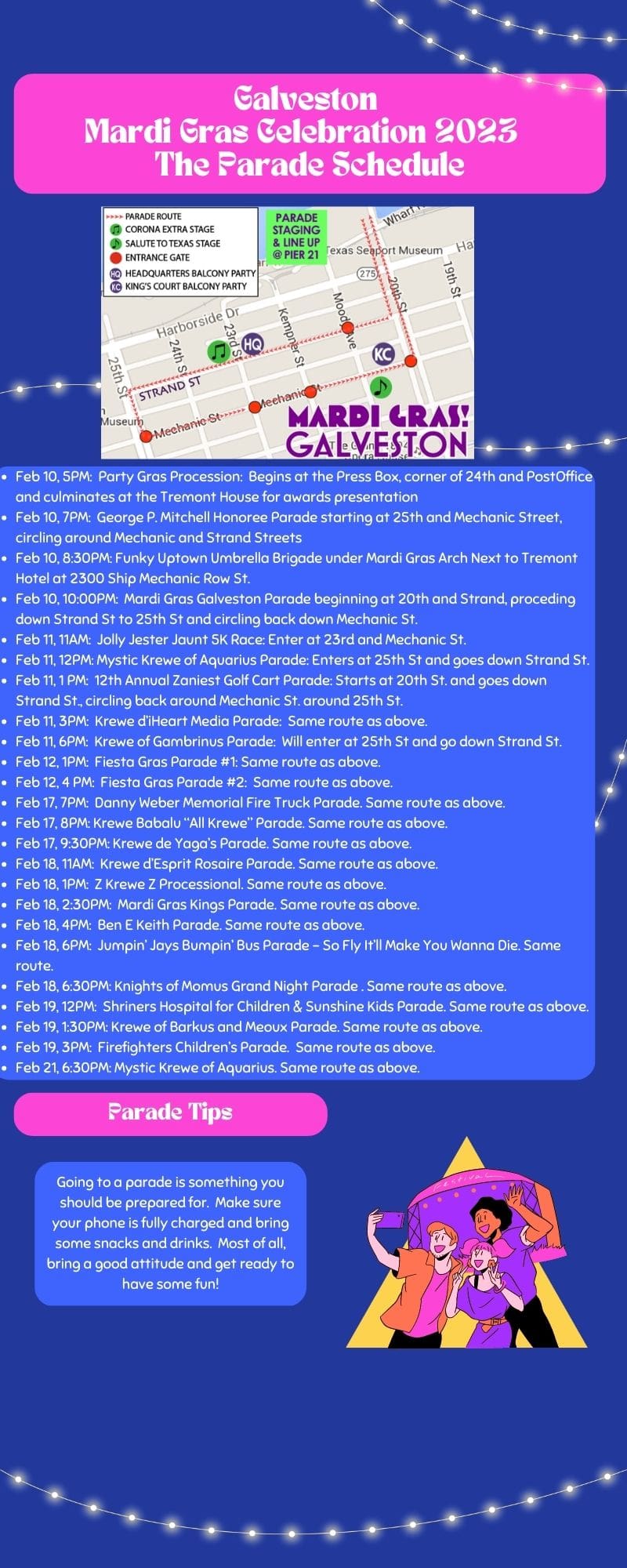 Galveston Island Mardi Gras traditionally brings in upwards of 400,000 people to this geographically small sliver of land over a two-week period. The parties bring in massive revenues for the local economy which ultimately translates to more tax dollars allocated toward city improvements. Win-win!
Although festivities were temporarily shelved, we have come to a point where Texans can once again "laissez le bon temps rouler" (let the good times role). Caution is still advised though as the city and state are in agreement that the risk of COVID transmission is currently manageable, but still needs to be watched.
The top 10 reasons people love to participate in Galveston's Mardi Gras celebration
1. The festive floats and colorful costumes will provide you with plenty of visual stimulation
2. The lively music that fills the air with a vibrant energy . You will find yourself dancing, I promise
3. Delicious local food, from seafood to special treats. Galveston has some of the best food in the country!
4. Enjoying some time in beautiful beach settings around town
5. Participating in the annual Children's Parade for family fun
6. Experiencing different music styles, from jazz to alternative rock; there's literally something for everyone
7. The famous Mardi Gras Festival Ball. People love to dress up!
8. Foot races, parades, and other exciting events to keep you entertained the whole time!
9. The shopping opportunities to get all kinds of souvenirs, gifts for their family and friends.
10. Finishing off the night with amazing fireworks lighting up the sky!
Galveston Island Mardi Gras 2023 starts on the 10th of February and concludes on Fat Tuesday, February 21st. The festival has its origins in Catholicism and French culture with the days leading up to lent spent enjoying indulgences that would be forgone. The weekends contain the majority of entertainment; however, there will be festivities throughout the two-week celebration.
Understanding the nature of the parades is extremely important if there are younger people who will attend. If there are kiddos in tow, stick with events that take place during the daytime and that are designated as family friendly.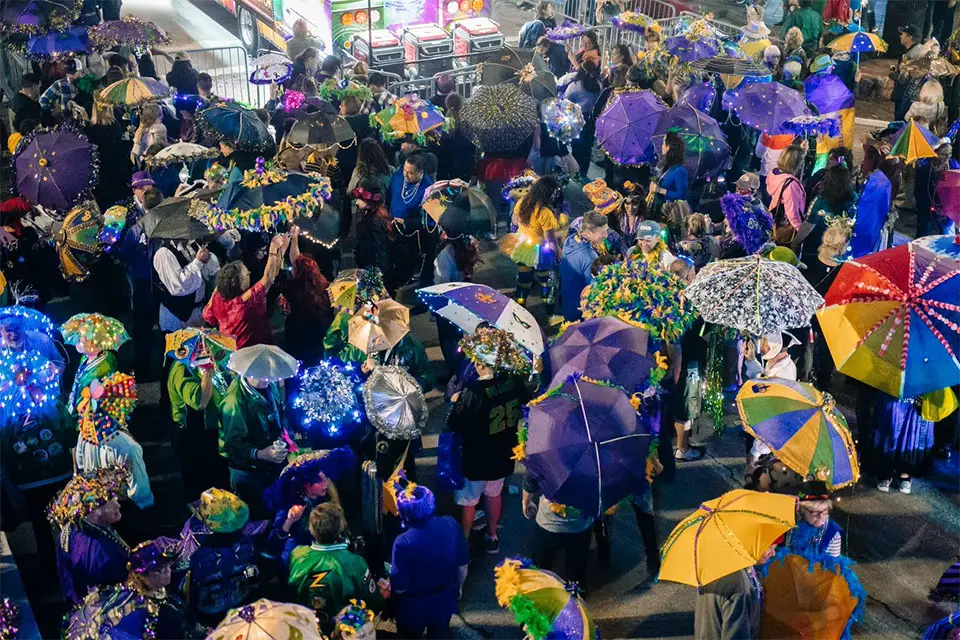 The Funky Uptown Umbrella Brigade is quirky and creative. People gain entry by showing off their uniquely designed umbrella. The event is a celebration of Galveston's unique culture and history, and aims to bring the community together in a joyous and creative way. Families also love the Firefighters Children's Parade. As the name indicates, firefighters host this charity event. From the floats, hundreds of sparkling beaded necklaces are thrown into the crowd so that all young people are able to have their keepsake to remember the event by.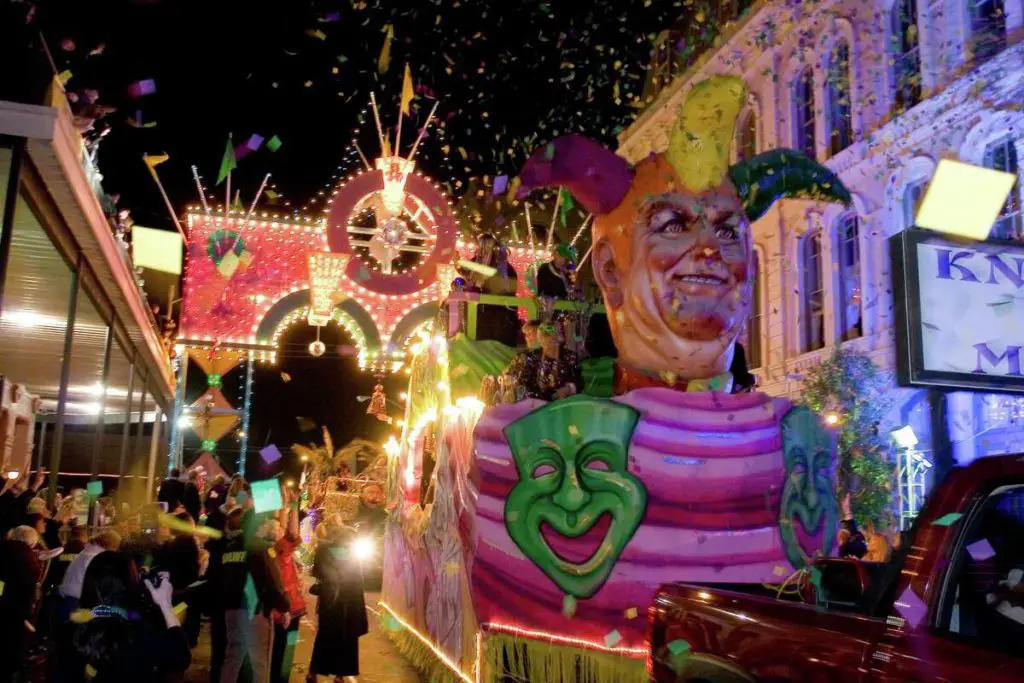 The Knights of Momus Grand Night Parade is one of the most well known annual parades in Texas. Tame to begin with, the event can become NSFW. It is a tradition, albeit an illegal one, for some attendees to exchange a peek at their curves for beads. This is why it is important to know what the general vibe is ahead of time so there are no surprises.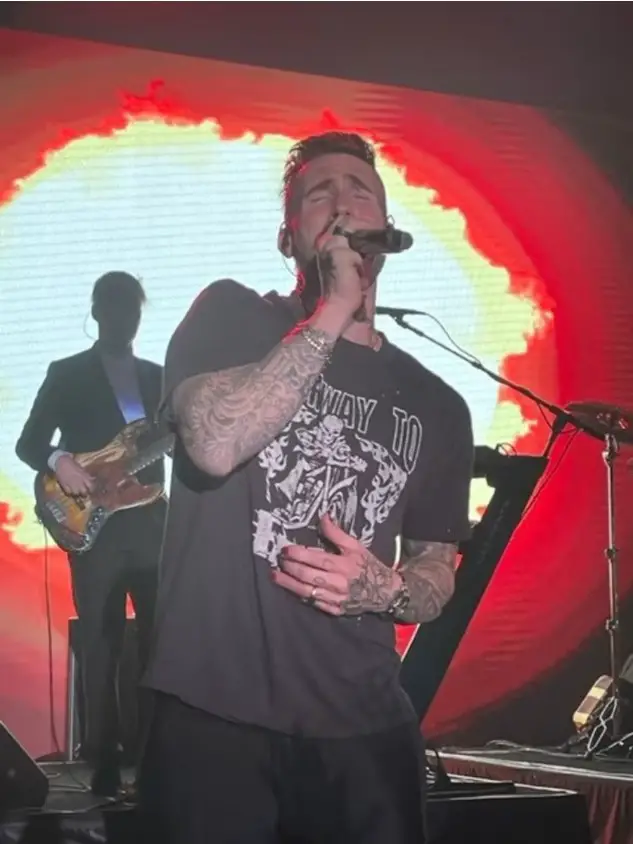 If tremendous parades and street parties are exciting, then the live music will really blow your mind. In years past, the festival has hosted acts such as Maroon 5, Collective Soul, Pitbul, and Pat Green. Galveston Island Mardi Gras 2023 will feature Ogre, Secretto, Everlong, Mid LifeCrisis, and others. The entire lineup has not yet been announced so you'll want to check Mardi Grad Galveston's official website for the latest. For the people who love a good DJ, don't feel left out. The
Island has been the setting for some amazing memories of those who seek the electronic beats. No matter what your party style is, Galveston Island Mardi Gras 2023 has you covered. People are steadily booking their stays so I wouldn't hesitate to get started on your own trip itinerary.
For all Texans, I implore you to let the good times roll at this year's Galveston Mardi Gras celebration!