Hawaii Receives Critical Nutrition Program Flexibilities to Support Residents Impacted by Wildfires
LATEST UPDATES:
On September 8, 2023, the Food and Nutrition Service (FNS) approved a request from the Hawaii Department of Human Services (HDHS) to issue replacement Supplemental Nutrition Assistance Program (SNAP) benefits.
This approval allows SNAP households in Maui County impacted by power outages from the wildfires that started on August 8, 2023 to receive replacements for lost food purchases.
Also on September 8, 2023, FNS approved an HDHS request to extend the hot foods waiver for all five counties in Hawaii (Hawaii, Honolulu, Kalawao, Kauai, and Maui).
This waiver allows SNAP recipients to continue using benefits to purchase prepared hot foods through October 14, 2023.
The extension aims to increase access to replacement food options for those dealing with power outages caused by the wildfires that began August 8.
The hot foods waiver extension applies to approximately 190,000 SNAP recipients across Hawaii, based on July 2023 participation numbers.
The replacement benefits approval specifically assists over 8,000 SNAP households in Maui County who were impacted by power outages linked to the wildfires.
Find out about Hawaii SNAP income limits, application process, EBT cards, eligibility, and USDA food services available for wildfire victims.
The Hawaii Department of Health (DOH) and Department of Human Services (DHS) have secured several federal waivers to ensure continued nutrition assistance for Hawaii residents affected by the devastating wildfires that began August 8th.
The waivers provide flexibilities for key programs like WIC, School Meals, and SNAP.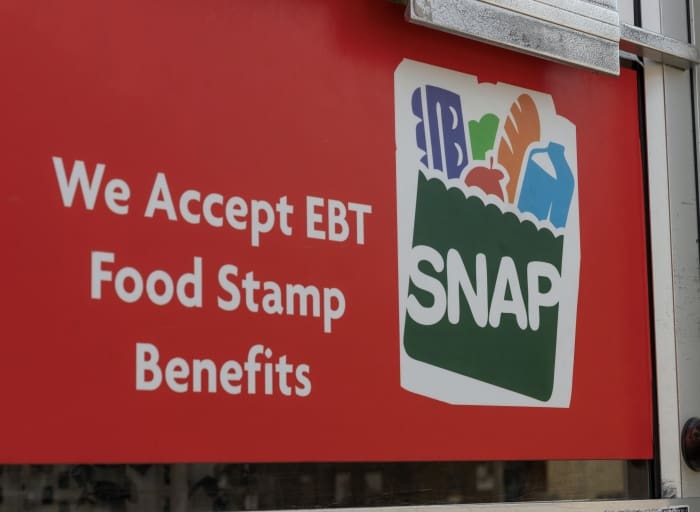 WIC Adjustments Help Families Access Key Staples
DOH obtained federal approval to allow substitutions for WIC-provided infant formula, eggs, tofu, bread, juice and cereal.
These adjustments help ensure Maui and Hawaii island families can still obtain staple items as part of their WIC benefits.
DOH also secured a waiver for vendor authorization requirements to maintain participant access to WIC-approved grocers.
Relief Provided for School Meal Programs
USDA granted waivers allowing school meal providers flexibility on meal service options and requirements.
This includes allowing non-congregate meals, parent pick-up, and flexibility on meals not fully meeting standards.
The waivers enable continued access to school breakfasts and lunches despite disruptions.
SNAP Supports Households Through Regulatory Relief
DHS worked closely with USDA to obtain waivers providing regulatory relief for SNAP recipients.
These include allowing purchase of hot foods, waiving reporting requirements for food loss, and extending certification periods.
Together they help sustain access to food assistance for those displaced or without power.
Federal, state and local officials continue collaborating to ensure nutrition programs adapt to meet community needs given the impacts of ongoing wildfires.
The waivers demonstrate commitment to supporting Hawaii residents through flexibility and compassion.
Food Assistance Available for Hawaii Wildfire Victims
Individuals and families impacted by the ongoing Hawaii wildfires have new options to access food assistance.
The Hawaii Department of Human Services (HDHS) worked with federal officials to obtain several temporary waivers for the Supplemental Nutrition Assistance Program (SNAP) in affected areas.
Those participating in SNAP now have greater flexibility:
SNAP households can purchase hot foods at retailers through September 14. This waiver helps residents access prepared meals during power outages.
SNAP recipients do not need to report lost food that spoiled due to power loss. This waiver covers losses in designated zip codes through September 15.
SNAP certification periods are extended up to 6 months. This allows ongoing supported for households displaced by fires.
HDHS encourages those impacted by the wildfires to contact them about accessing these SNAP flexibilities.
The waivers will help sustain nutrition for Hawaii residents dealing with the impacts of natural disaster during this difficult time.
The Hawaii Department of Human Services continues working diligently to support SNAP recipients impacted by the devastating wildfires.
Those needing more information on obtaining these temporary SNAP waivers and flexibilities should contact the HDHS SNAP office at 1-855-643-1643
With compassion and community support, Hawaii will recover from this disaster. We encourage those in need to utilize the nutrition assistance available so no one goes hungry during this challenging time.
What is SNAP?
The Supplemental Nutrition Assistance Program (SNAP) provides food assistance to low-income households in Hawaii.
It is funded federally through the USDA and administered by the Hawaii Department of Human Services (DHS). In FY 2014, SNAP helped provide food for over 190,000 Hawaii residents.
How are Benefits Issued?
Hawaii uses an Electronic Benefit Transfer (EBT) system for SNAP funds. Clients receive a debit card to access benefits at authorized retailers.
Some recipients can choose direct deposit. EBT also provides cash aid from programs like TANF.
Who is Eligible for SNAP?
Citizens and some legal aliens may qualify based on income limits, which are updated annually.
Households must provide proof of income and circumstances. Categories include Broad-Based Categorical Eligibility (BBCE) for those with high bills or income up to 200% of poverty guidelines.
HAWAII SNAP BENEFIT MONTHLY INCOME ELIGIBILITY CALCULATOR
How to Apply for SNAP
Applications can be entered online, by mail, or at DHS processing centers. Intake workers will determine if you qualify and assign the people in your house to one of three standards based on situation. Processing may be delayed currently due to high volumes.
Apply for Hawaii SNAP EBT BENEFITS ONLINE
For Current Recipients
During normal circumstances, forms are also available for pickup at benefits offices. Workers will review application packages to determine if you qualify.
Income limits help determine if the entire house exceeds maximum income limits. Notices provide updates on any program changes.