Medicaid in Texas eligibility is a healthcare venture offered by federal and state governments to provide medical coverage to Texans. The core aim is to improve the overall health of Texas residents who cannot afford medical care for their children or themselves. 
Medicaid Eligibility in Texas
You may be eligible for Medicaid in Texas if you fit the following requirements. 
You are a legal resident of Texas, i.e., a U.S citizen, legal alien or permanent resident, and need health insurance/care assistance. 
Your financial situation falls under the low or very low-income bracket.
You are responsible for a child who is 18 or younger or blind
You are pregnant
You or a family member suffers from a disability
You are 65 years or older
If you live with an underage uninsured child. This includes your grandparents, parents or stepparents, legal guardians, adult brothers, and sisters. 
If you are a young adult who is 19 years of age or younger and lives on your own. 
Texas Medicaid Eligibility – Household Income Limits
Texas Medicaid has an income limit policy to determine your eligibility to apply for healthcare coverage. The chart below explains the maximum income level. 
| | |
| --- | --- |
| Household Size i.e. Number of Person | Maximum Annual Income |
| 1 | $25,503 |
| 2 | $34,492 |
| 3 | $43,481 |
| 4 | $52,470 |
| 5 | $61, 460 |
| 6 | $70,449 |
| 7 | $79,438 |
| 8 | $88,427 |
If your income is lower than the above-mentioned maximum annual income levels (as per your household size), you may be eligible to apply for Medicaid in Texas. 
Medicaid Breast Pumps Texas
Texas Medicaid offers special healthcare for new mothers. Let us look a little bit more into it. 
Texas Medicaid eligibility plan offers breast pumps coverage for women, although they may not be hospital-grade or quality. Many plans may allow you to own or rent a double-electric breast pump, but this will require you to get a prescription from your attending doctor. 
If you are an expecting or new mother, you may be eligible to apply for Medicaid breast pumps Texas on your Medicaid Insurance. However, Medicaid will only process your payment and ship the pump after the baby is born. 
Texas Medicaid for Children
Medicaid has collaborated with Children's Health Insurance Program (CHIP) to offer low-cost or no-cost health insurance for eligible children in the state of Texas. These health coverages can help parents ensure their children's good health and cope with health issues. Generally, these include immunizations, routine check-ups, and dental care. 
What Does Texas Medicaid for Children Cover?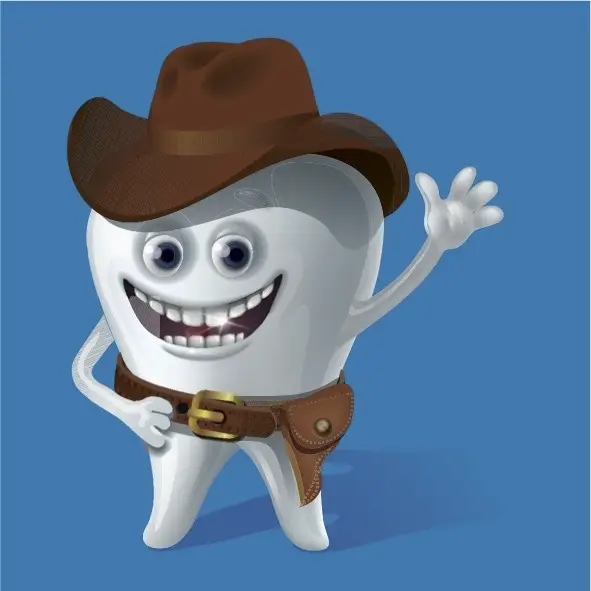 Medicaid or CHIP healthcare coverage in Texas covers a wide range of child-related health areas, which include the following. 
Routine check-ups with their doctor and dentist
Medication and vaccination
Hospital care
Lab tests and x-rays
Hearing and vision care
Access to mental healthcare and medical specialists 
Treatment of pre-existing conditions
Treatment of special health conditions
Is My Child with Disability Eligible to Apply for Chip? 
Is my child with disability eligible to apply for Chip?
If your child has a disability, you may be able to apply for long-term support and service through CHIP. These include the following:

*Apply to have someone help you take care of the child and take them to the medical appointments. 
*Personal and home care such as helping monitor your child's health and assist them in performing daily activities. 
*Nursing home care
*Hospital services for your child's mental illness
*A place that provides care for children with intellectual disabilities. 
Is there an Income Criteria to Qualify for CHIP?
Yes, there is an income limit for the parents of kids with disabilities to qualify for Texas Medicaid for children. Medicaid Eligibility in Texas is easy to figure out. The chart below gives you an overview of the maximum household income limit to help determine your eligibility. For any additional person, add $504 to the last figure, and that will be your maximum income limit per month. There is an enrollment fee that may cost you up to a maximum of $50. If you are a low-income family, your co-pay for each doctor's visit and medication is around $3 to $5. This cost increases and costs between $20 and $35 for high-income families. 
How to Apply for Texas Medicaid or CHIP?
If you have determined your eligibility for Texas Medicaid, Texas breast pump Medicaid or Texas Medicaid for Children, the process to apply is quite simple. 
Texas Medicaid: Frequently Asked Questions
Here are some commonly searched questions on Google by Texans. 
Is There A Maximum Income To Be Eligible For Medicaid In Texas? 
The maximum income limit in Texas is $2,349 per person. This was the maximum income limit as of 2020 if you need long-term medical healthcare coverage. However, you have to remember that this income limit includes any income source such as your pension, disability, or social security benefits. However, there may be a different treatment for specific veterans' affairs (VA) benefits. 
 I am an Adult; Do I Qualify for Texas Medicaid? 
As an adult, you may be eligible to apply for Medicaid in Texas only if you are a recipient of federally funded Supplemental Security Income Disability (SSID) benefits. The other exemption is for those who are 65 years of age or over. 
What Income Generally Qualifies Me for Medicaid?
Medicaid offers a wide range of programs with different eligibility criteria. For instance, there are different requirements for children, parents, caretakers, pregnant women, new mothers, and disabled Texans. That said, a general income limit to apply for Medicaid is a maximum of $1,768 per month for a single person and $2,389 per month for a 2-person household.
How Long Will It Take me to Receive an Approval for My Texas Medicaid Coverage? 
Typically, the HHSC will require you to allow them up to 45 working days to process your Medicaid application. However, the times may vary depending on your circumstances. Additionally, you must also keep the COVID-19 situation in mind as it may also affect the approval duration.
How do I contact Texas Medicaid Office?
You may need to speak to someone from the Medicaid team for guidance or more information. Therefore, the following numbers and information may come in handy. 
You can call Texas Medicaid toll-free hotline at 1-800-252-8263
If you are a TDD user, then call 512-424-6597
You can also send your inquiries via email to Medicaid@hhsc.state.tx.us
In case you want to learn more about something specific, feel free to visit the Texas Medicaid website.