What's the Texas state flower?
What's the Texas State Flower?
The BlueBonnet is the official state flower of the state of Texas.
Is it illegal to pick BlueBonnets in Texas?

It is no longer illegal to pick BlueBonnets in Texas as of 1973. However, federal and state laws prohibit collecting plants in state parks. Of course, picking the flower off of private property is illegal. A true Texan knows not to "Mess with the Texas BlueBonnet"!!!

It is illegal, though (unless you have permission or on private property owned by you) to "thrash" or shake pecans off of a pecan tree.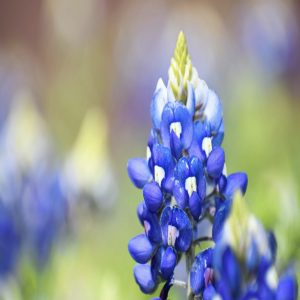 When did the BlueBonnet become the official Texas State Flower?

The Bluebonnet became the official state flower of Texas by the state legislator March 07, 1901. It was added to the Government Code for State symbols in the 77th Legislature, Sec. 3101.008, chapter 1420, section 7.001 effective SEPTEMBER 01, 2001.
Why are Californian's moving to Texas?

Californian's are moving to Texas for work opportunities, less regulation, much more affordable housing and higher quality of living.
Why is the state flower of Texas called the BlueBonnet?

It is from the genus LUPINAS. It is dubbed the BlueBonnet because the petals on the flower resemble the bonnets of the pioneer women.
Does the Texas BlueBonnet smell?
No.
Is the Texas BlueBonnet a weed?
No. But, ironically, BlueBonnet's are fertilizing soil all over Texas.

When do Texas BlueBonnet's bloom?
April is the season for the BlueBonnet.