Where Will Tucker Carlson Go Next?
Tucker Carlson's unexpected departure from Fox News has left many wondering where the conservative firebrand will go next. While there is no official announcement yet, there are several possibilities that have been speculated by various news sources. Carlson parted ways with Fox News by way of being fired. By the way, if you watch HBO MAX Succession, you may have seen this coming. Rupert Murdoch laid down the gauntlet on conservatives. Where will we go from here?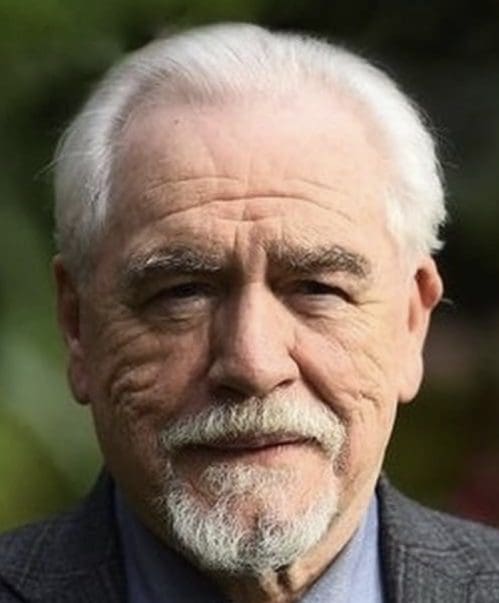 Possible Destinations for Tucker Carlson
Newsmax TV: With the rise of Newsmax TV as a conservative alternative to Fox News, many pundits have speculated that Tucker Carlson could join the network. The network has been rapidly expanding its reach and has recently hired several high-profile conservative voices like Mark Meadows, Ben Carson, and Mike Huckabee. Newsmax TV has also been attracting a younger demographic, which could be a good fit for Carlson's audience.
Blaze Media: Glenn Beck's Blaze Media has been another speculated destination for Tucker Carlson. The network has a strong conservative audience, and the addition of Carlson could bring in more viewers. Blaze Media also has a large online presence, which could be beneficial for Carlson's digital media presence.
One America News Network (OANN): OANN has been a favorite among Donald Trump supporters and has positioned itself as an alternative to mainstream media. The network has a smaller audience than Fox News but could be a good fit for Carlson's brand of conservative commentary.
Podcasting: With the success of his podcast, many have speculated that Tucker Carlson could go the route of Joe Rogan and become a full-time podcaster. This would give Carlson complete creative control over his content and potentially open up new revenue streams through sponsorships and merchandise sales.
Other ways for conservatives to hang on
The Daily Wire
Breitbart News
The Washington Times
The Epoch Times
National Review
The Federalist
Conservative Review TV
Free Speech TV
Rumble
Reasons for Tucker Carlson's Departure from Fox News
Tucker Carlson's departure from Fox News came as a surprise to many, but it was not entirely unexpected. The Los Angeles Times reports that Fox Chairman Rupert Murdoch ordered Carlson's firing over a discrimination lawsuit filed by a former producer on his show. Abby Grossberg, a former producer on Carlson's show, filed a lawsuit in March alleging that lawyers for the network "coached" and "intimidated" her into giving misleading testimony in the lawsuit filed by Dominion Voting Systems. She also alleged a culture of sexism and misogyny at the network, and that executives tried to blame her and host Maria Bartiromo for the airing of 2020 election conspiracy theories.
While the Times reports that the dismissal wasn't related to the Dominion lawsuit, it notes that comments made about managers at the network, which were revealed in the case's discovery process "may have also played a role" in his ousting. Murdoch was also "concerned" about Carlson's insistence that undercover government agents were involved in the January 6 insurrection, an allegation that has no factual basis, according to the Times.
Opinion: Rupert Murdoch just laid down the gauntlet on conservatives
Tucker Carlson's departure from Fox News has left many wondering where the conservative commentator will go next. While there is no official announcement yet, several possibilities have been speculated, including Newsmax TV, Blaze Media, and One America News Network. Whether Carlson lands at a new network or goes the route of podcasting, it is clear that he will continue to be a prominent voice in conservative media.
April 24, 2023
Is Fox News changing it's brand?
After Tucker Carlson's departure from Fox News, many are speculating about who could replace him. With his prime-time slot, the network is likely to fill the vacancy with someone who has a strong following and can deliver high ratings.
There is one potential candidate who could take on the role.
There has been speculation that Will Cain, a conservative commentator and podcast host, could take over Tucker Carlson's slot on Fox News. Cain has a strong conservative following and has been a frequent guest on Fox News programs. He is known for his outspoken opinions on politics and his ability to connect with conservative audiences. However, it is important to note that Fox News has not officially announced any plans to replace Carlson, and any rumors about Cain's potential appointment should be treated as speculation until an official announcement is made.
Fox News firing Tucker Carlson, one of their most popular and polarizing hosts, could have a significant impact on the network's audience. Carlson has a devoted fanbase and is often one of the highest-rated hosts on cable news. However, Fox News has a deep bench of talent, and it is possible that another host could step in to fill Carlson's shoes. Ultimately, the success of Fox News will depend on its ability to adapt to changing viewer preferences and remain relevant in an increasingly competitive media landscape.
FOX NEWS needs someone who can match Carlson's ratings and influence could prove to be a challenge
In terms of Fox News' messaging and brand, it remains to be seen how the network will respond to Carlson's departure. The network has been known for its conservative stance and Carlson was a vocal supporter of former President Donald Trump. However, with the changing political landscape and the rise of alternative conservative media outlets, it is possible that Fox News may shift its messaging and branding to stay relevant to non conservatives.
Fox News has faced criticism in recent years over its handling of sexual harassment claims and the network's culture. With the recent discrimination lawsuit filed by a former producer, the network will have to address these concerns and work towards creating a more inclusive work environment.
Overall, the departure of Tucker Carlson from Fox News has opened up many questions about the future of the network. As Fox News moves forward, it will have to navigate these challenges and adapt to the changing media landscape to remain competitive. With Dan Bongino gone, and Tucker fired, Sean Hannity having Geraldo Rivera and Lindsay Graham on his show, as well as the Democrats running THE FIVE, where are conservatives to go? But, let's be honest. There is no substitute for Tucker Carlson. For me, when Maria Bartiromo is ousted from FOX, I am calling my cable news provider to remove the channel from my lineup. Enough is Enough.