Tarrant County Jail Inmate Search and Jail Case Lookup
If you're looking for an inmate in the Tarrant County Jail, we can help you easily find them. We have tips for the search tool on the sheriff's department website. You can also use the jail case lookup tool to find information about an inmate's case, such as charges, sentencing, and court dates. Here are tips to finding your incarcerated loved one at the Tarrant County Jail.
For the record, a person cannot be asked citizenship status if they are not under arrest.
The Tarrant County Jail is a five-facility complex with an inmate capacity of about 5,000 people. So, how can you check to see if someone is in the Tarrant County Jail?
When searching for inmate details on the Tarrant County Search feature, this is what you will see (below).
Results will appear by entering just the last name. Then, you can filter to reduce the search with any of the other information. Entering any other information without the last name requires a CID number. CID stands for Criminal Investigations Division (in case you're wondering).
Do you have a warrant in Tarrant County?
FAQ: TEXAS WARRANT SEARCH ONLINE
Tarrant county corrections center inmate search details


Select "Detail". The mugshot, along with the following information appears.

The Tarrant County mugshot database contains booking photos of defendants who were arrested and processed at the Tarrant County Jail. Are mugshots public record in Texas? Yes. Mugshots of the inmates at Tarrant County Jail are public records.
How to get a Tarrant County inmate daily booking report
The daily booking report at the Tarrant County jail in Fort Worth, Texas includes information on inmates booked into the jail within the last 24 hours. This report is useful for journalists, researchers, and anyone else that stays up-to-date on who is incarcerated in the area. Additionally, the report notes whether the inmate released from custody.

Search | Tarrant County daily booking report
Do you have a warrant in Texas outside of Tarrant County?
How to do a Tarrant County Jail Bond Search
The Tarrant County jail posts a report with a list of bonds issued over the last 24 hours. You can find 14 days of reports online. The following information is provided on the bond report.
Search Tarrant County bonds by clicking here: Tarrant County daily bond report
Search for a Tarrant County inmate bond information

Tarrant County inmate search daily bond report FAQ
Where can I post bond for an inmate at the Tarrant County Corrections Center?
Bonds for inmates at the Tarrant County Correction Center can be posted 24 hours per day at the bond desk
How do I find out the amount of bond set for an inmate at the Tarrant County Corrections Center?
For Tarrant County inmate search bond information, and to see if bond was set and the amount, call the Tarrant County Jail Inmate line at 817-884-3000
What is the address of the Tarrant County Corrections Center in Fort Worth?
The address to the TARRANT COUNTY CORRECTIONS CENTER is 100 N. LAMAR FORT WORTH,TX. 76196
Money Deposits in Tarrant County Jail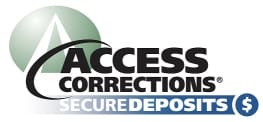 How do I put money on the books in Tarrant County jail?
There are a few ways to put money on his books at Tarrant County Jail.
– In person: You can go to the Tarrant County Corrections Center at 100 N. Lamar Street in Fort Worth. You can do this during regular business hours and use the KIOSK, which accepts cash and cards.
–By Mail: To put money on an inmate's books by mail, you will need to send a money order or cashier's check to: Inmate Accounts, Tarrant County Corrections Center, 100 N. Lamar Street, Fort Worth TX 76102. Do not send cash through the mail.
–Online: To put money on an inmate's books online, you will need to set up an Access Corrections Account. Once you have an account, you can log in and add money to an inmate's books. Alternatively, you can go to CashPayToday.com to make a payment.
–APP: Download the Access Corrections App onto a smartphone or tablet.
For more information, you can call the Tarrant County Corrections Center at 817-884-3116.
Whichever method you choose, be sure to have the inmate's ID number handy so that you can make the payment.
The easiest way is the Access Corrections App. The video guides you through it quickly.
Tarrant County Inmate Visitation Schedule
Tarrant County jail inmate facilities have the same visitation schedule. The signing up of visitors shall begin 30 minutes prior to the start of visiting hours.  The jail schedules visitation hours by the inmate's last name.
Last Name
A – L
Last Name
M – Z
*Attorney

Hospital

Monday 9 a.m. – 9 p.m.
Tuesday 9 a.m. – 9 p.m.
Wednesday 9 a.m. – 9 p.m.
Daily
Friday 9 a.m. – 3 p.m.
Friday 9 a.m. – 3 p.m.
Thursday 9 a.m. – 9 p.m.
5 p.m. – 9 p.m.
*Attorney visits any time
Tarrant County Jail Inmate Phone Services
If you want to make a phone call to your loved one, you will need to set up an account with Securus, the company that provides phone services for the Tarrant County Jail. Once you have set up your account, you will be able to add money to your account and make calls to your loved one. At the booking process, an inmate can make free local phone calls.
There's a telephone in each holding cell that inmates may use to arrange bail, inform family members or attorneys if necessary; collect call phones are also available so you don't have pay any extra fees when calling outside your immediate area!
Securus Correction Billing will let know current prices on these types of communications. Call Securus at 800-844-6591.
How do you call an inmate at the Tarrant County Jail? Call the Sheriff's Office Jail line at 817- 884 -3116.
Tarrant County Inmate Correspondence
Today, inmates at the Tarrant County jail certainly can send letters and receive letters. You can send your loved one letters, magazines, books, and photographs if they are within guidelines. Inmates can purchase proper items at the Commissary. The jail furnishes supplies to those who cannot afford them. Follow these guidelines.
Letters
Must be no larger than 12 x 16
The only item allowed with the letter are pictures
Photos
A maximum of 10- 4 x 6 unframed photos can be mailed to the inmate
Polaroid photos cannot be sent with hard backing attached
Photos that are horrifying, have nudity or sexual content will be returned
Magazines and paperback books
Magazines must be from a subscription
Soft books and crossword puzzle books must be mailed directly from well known publisher
Amazon packages are not allowed. They will be returned
Tarrant County Jail Inmate Health Services
Tarrant County provides some medical and dental care to all inmates whether or not they can pay.
Medical
Medical care provided at Tarrant County jail includes, emergency care, diagnosis of a new illnesses and supervision of chronic disorders.
Dental
Dental care provided by Tarrant County includes dental complaints and abscesses, and tooth extractions.
Medication
The jail physician prescribes medications including over the counter medications sold at the commissary.
Eye Exams
Eye exams are available to inmates at the Tarrant County Jail. Eyeglasses are not provided.
Medical Disclosure Authorization
Finally, medical information is crucial for both inmates and healthcare providers. If you are a Tarrant County inmate and need to authorize the disclosure of your health information, you can fill out a form. The authorization form helps to ensure that the proper people have access to medical records.
Lastly, the Tarrant County Jail offers general educational development (GED) and English as second language courses for those detainees who need them in jail or prison settings.
All facilities provide counseling services along with medical care on site at each facility's hospital – which can be accessed by any prisoner.