Sponsored Links
The Dallas Omni Hotel

Dallas, TX is one of the prime locations in the United States for tourists or business travelers.  Each year, over 28 million domestic visitors come to Dallas in order to enjoy the many restaurants, shopping centers and cultural of historical attractions.  While the hotel has plenty to offer, Dallas is a true shopper's paradise as per capita, it has more shopping malls than any other city in the United States.  When it comes to staying the night in one of the many hotels in Dallas, the Omni Hotel Dallas offers everything a tourist or businessman could possible need.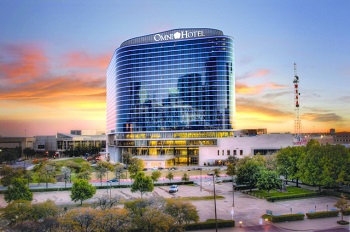 As one of the few hotels near the Dallas Convention Center, it offers an unique location at the center of Dallas.  In the center, there is a wide variety of shopping malls and cultural activities, in addition to the nearby parks which offers excellent opportunity for walks at night. Apart from its prime location, The Omni Hotel Dallas has much to offer.  Spacious rooms in various sizes, ranging from deluxe rooms to presidential or conference suites, there is something to find for each type of visitor.  The hotel offers a total of 1001 guest rooms, 67 luxury suites and three presidential suits. At the hotel, there is a state of the art swimming pool, spa, fitness center and even on-site restaurants located.  In addition, the Omni Hotel Dallas Bar  "The Owners Box" is a must-see for any sports lover and offers the latest in entertainment technology including a 16 foot television screen.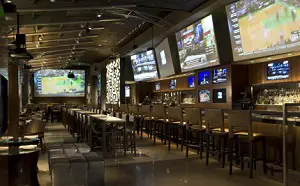 Even private tables are available with sound isolating technology so you can enjoy a private game.  When it comes to hotels in Dallas, the level of comfort and hospitality you receive at the Omni Hotel Dallas is unprecedented.  In 2012, the hotel was rated as the highest in hotel guest satisfaction among upper-upscale hotel chains by J. D. Power and Associates.  Apart from being a outstanding hotel for businessmen or tourists, the Omni Hotel Dallas always tries to offer something extra.  In winter 2012, the hotel opened its door to homeless women, men and children and allowing them to stay for Christmas.  This level of hospitality is characteristic to the hotel and the city Dallas, making it one of the most favored locations for travelers to visit.  If you're looking for a truly unique, care-free stay in Dallas, or are a visitor to the convention center, the Omni Hotel Dallas offers everything you could possible need.
Below is a video showing the hotels beautiful light show.
Thanks for visiting Tex.org and be sure to comment below and like us on Facebook.
Sponsored Links