Texas has a high demand for qualified police officers to join police departments across the state. With over 300,000 law enforcement agencies in Texas, there are ample job opportunities in metro areas as well as smaller communities.
The state offers competitive salaries along with good benefits for those looking to begin or advance a career in law enforcement.
Key requirements to be employed as a police officer in Texas:
Must be a US citizen
Minimum age of 21 years old (some departments allow age 18-20 for police academy recruits)
Valid Texas driver's license
High school diploma or GED
No felony convictions
No Class A misdemeanor convictions in past 10 years
Honorable discharge if served in armed forces
Meet vision standards (correctable to 20/20)
Be of good moral character and successfully pass background check
Complete a basic peace officer training course at a licensed police academy (minimum 618 hours)
Pass the Texas Peace Officer Licensing Exam
Complete field training program/probationary period after hiring
Meet physical fitness standards and pass physical exam
Must pass a drug screening
Reside within jurisdiction or meet residency requirements
Meeting the minimum eligibility requirements allows candidates to compete for police officer openings at agencies across the state. Additional education, skills, and capabilities can improve competitiveness.
Training to become a police officer in Texas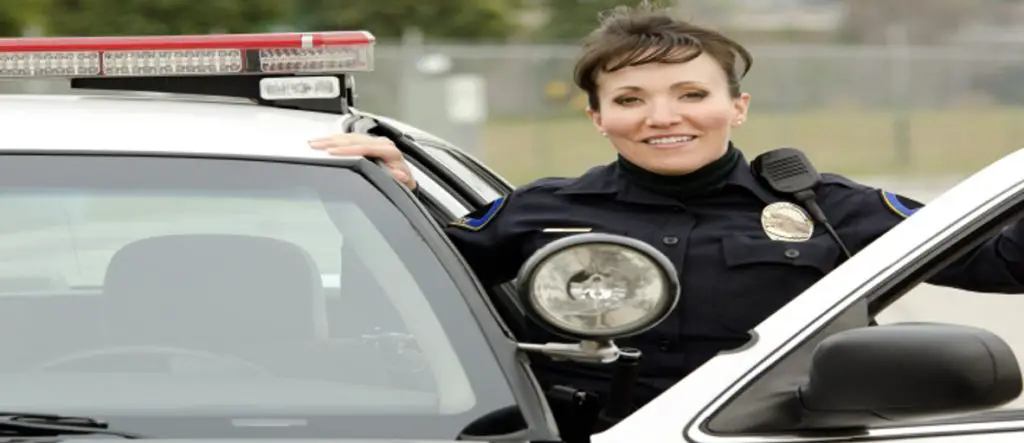 In Texas, police officers must meet state licensing requirements before they can serve. This includes completing a police academy program approved by the Texas Commission on Law Enforcement (TCOLE). Many community colleges, universities and private institutions offer basic peace officer courses that take 4-7 months to complete with full-time enrollment.
Topics covered include Texas criminal law, traffic law, firearms training, self-defense, first aid, community policing principles and more. Upon graduation from the police academy, recruits must pass a licensing exam to receive their peace officer license from TCOLE. They must also complete a field training program after hiring on with a law enforcement agency.
In addition to basic peace officer training, there are hundreds of advanced law enforcement courses available. These can lead to proficiencies like detective, K-9 officer, SWAT team member, field training officer and many other specializations. Continuing education is also required to maintain a police officer's license in Texas.
| Academy | Duration | Residential | Scholarships | Job Placement | Cost |
| --- | --- | --- | --- | --- | --- |
| Alvin Community College | 19 weeks | No | Yes | Yes | $2,600 |
| Amarillo College | 19 weeks | No | No | Yes | $3,225 |
| Angelina College | 16 weeks | No | Yes | Yes | $2,500 |
| Central Texas College | 19 weeks | Yes | No | Yes | $4,500 |
| Collin College | 18 weeks | No | No | No | $4,025 |
| Hill College | 18 weeks | No | No | Yes | $3,500 |
Types of law enforcement jobs in Texas
There is a wide variety of law enforcement career opportunities across the state of Texas:
Municipal Police Officers – Work for city police departments to enforce laws and respond to calls within their jurisdiction. Duties include patrol, traffic enforcement, investigations, community policing and more.
Sheriff's Deputies – Work at county sheriff's offices and perform law enforcement in unincorporated areas of the county. Responsibilities are similar to municipal police and allow for interaction with local citizens.
State Troopers – Part of the Texas Highway Patrol and enforce traffic laws on state highways and roads. Troopers also assist local agencies and conduct their own criminal investigations.
Federal Agents – Texas has a major presence of federal agencies like the FBI, DEA, ATF, Border Patrol, TSA and many others that employ sworn federal agents.
Security Police Officers – Sometimes called security guards, these positions provide security services for private businesses, special events, hospitals, parks and other entities. Includes campus police at colleges/universities.
Jailers/Correctional Officers – Work in city/county jails and state prisons to maintain security, order and control of inmates.
Police job salaries in Texas
Salaries for police officer positions vary across Texas depending on the employer, location and rank/experience. Here are average annual salaries for common law enforcement careers:
Police Patrol Officer – $50,000-$60,000
Corporal – $65,000-$75,000
Sergeant – $75,000-$85,000
Lieutenant – $85,000-$95,000
Captain – $95,000-$105,000
Deputy Sheriff – $45,000-$55,000
State Trooper – $70,000-$80,000
Federal Agent – $60,000-$80,000
Larger metro departments and federal agencies tend to pay higher salaries. Officers can earn overtime pay and off-duty job pay that increases their total compensation as well. With 5+ years of experience and promotions, salaries for police supervisors and administrators can exceed $100,000.
Job listings for police agencies in Texas
Current law enforcement job openings in Texas
Texas Police Department Job Openings: Where and How to Look
Looking for job openings in the Texas police department can seem daunting at first, but with the right approach, it can be a manageable task. The first place to look is the websites of the police departments in the cities or towns you're interested in. Many departments post their job openings on their websites, along with information about the application process.
Another place to look is job search websites. Websites like Indeed, Monster, and Glassdoor often have listings for police jobs in Texas. You can customize your search by location, job title, and other criteria to find the jobs that best match your qualifications and interests.
Networking can also be a valuable tool in your job search. Attending job fairs, joining professional organizations, and connecting with current and former law enforcement officers can open up opportunities that you might not find otherwise. Don't be afraid to reach out to people in your network and ask about job openings.
Apply for current law enforcement job openings in some of the major cities across Texas:
Physical Fitness Requirements for Texas Law Enforcement
To handle the demands of the job, Texas police officers must meet certain physical fitness standards. Recruits are tested on muscular strength, endurance, and cardiovascular capacity during academy training. Officers must pass annual or semi-annual physical ability tests to maintain employment.
Agencies set requirements like minimum pushups, sit-ups, running speeds, and other measures to ensure officers are in adequate physical condition for patrol duties. Maintaining fitness is an important aspect of succeeding in a law enforcement career.
To maintain employment, officers must pass an annual or semi-annual physical ability test. The tests vary by department but often include minimum requirements such as:
1.5 mile run under a specified time limit (e.g. 15 minutes)
Minimum number of push-ups (e.g. 25 repetitions)
Minimum number of sit-ups (e.g. 35 repetitions)
Trigger pull with dominant hand (e.g. 5 pounds of pressure)
Trigger pull with non-dominant hand (e.g. 8 pounds of pressure)
220 yard dash under a certain time (e.g. 35 seconds)
500 yard swim within a time limit (e.g. 10 minutes)
Obstacle course completing various physical challenges
Bench press percentage of body weight (e.g. 64%)
The tests assess cardiorespiratory endurance, strength, agility, and other components of physical fitness required for the occupation. Officers maintain fitness standards throughout their career.
Key Benefit Packages for Employees Working in Law Enforcement in Texas
Police officers in Texas receive competitive benefits packages from their employers. Having medical, retirement, and other benefits for you and your family is a major advantage to policing careers. The compensation extends beyond just salaries. This is a benefit package for a police officer in Dallas Texas.
Here are some of the key benefits included in the compensation package for Dallas Police Officers:
Health Insurance – Officers get comprehensive medical insurance through the City of Dallas group plan. Multiple plan options are available including HMO and PPO. The city contributes toward premiums for officer and dependents.
Dental & Vision Insurance – Dental and vision plans are also provided.
Pension – Dallas officers participate in the Dallas Police and Fire Pension System. It is a defined benefit plan providing a lifetime monthly retirement payment after vesting.
Life Insurance – Officers get a basic life insurance policy equal to their annual salary. Additional voluntary life insurance can be purchased.
Vacation Leave – Officers earn up to 21 paid vacation days per year depending on years of service.
Sick Leave – 15 paid sick leave days are provided every fiscal year.
Deferred Compensation – Voluntary 457 and 401(k) deferred compensation retirement savings plans are available.
Tuition Reimbursement – Up to $5,250 per year is offered for approved college tuition expenses.
Longevity Pay – After years of service, officers get longevity pay increases built into their base salary.
Take Home Vehicle – Dallas officers are allowed take home patrol vehicles to and from work.
Understanding the Role: What does a Police Officer do?
Before you embark on your job search for law enforcement in Texas, it's important to understand the role of a police officer. As a police officer, your primary duty is to maintain law and order. This involves enforcing laws, responding to emergency and non-emergency calls, patrolling assigned areas, conducting traffic stops, issuing citations, and arresting individuals suspected of crimes.
Being a police officer is more than just a job. It's a calling that requires dedication, courage, and a strong sense of justice. Police officers often find themselves in challenging situations. They may have to work in harsh weather conditions, work during holidays, and put themselves in danger to protect their communities. Despite these challenges, many find the job rewarding because they get to make a difference in people's lives every day.
Police officers in Texas also have a wide range of responsibilities, depending on the department they work for. In larger urban areas, officers may specialize in different types of law enforcement, such as narcotics, K-9, or homicide. On the other hand, in smaller rural communities, officers may wear many hats and handle a variety of cases.
What To Expect On The Police Job in Texas
Here are some basic things that you may be involved in as police officer during your course of service:
Investigations of accidents, criminal activity and complaints brought by citizens
Gathering necessary evidence, making proper pursuit and arrest
Responsible for interviewing offender that are suspect of a crime(s)
Prosecution against organized crime that deals with both corporate and crimes committed by virtual means using a computer, the trafficking of illegal substances as well as dealing with terrorist attacks, fraudulent and counterfeit crimes
Being responsible to secure and provide adequate examination or crime scenes as well as accident sites to find evidence to be used in proper analysis
Helping to maintain order and providing public safety –  law enforcement is vital to safe neighborhoods
Providing vehicle traffic control when needed in congested areas
Called upon to attend meeting within your given community to answer questions the public may have
Be in an advisory position to help victims and their families who have been victimized by a crime
Maintain proper records and prepare reports
Exploring the Various Law enforcement careers in Texas
Texas offers a wide range of law enforcement careers. Aside from being a police officer, you could work as a sheriff's deputy, a state trooper, a game warden, a detective, or a federal law enforcement officer. Each role comes with its own set of responsibilities and requirements, and each offers a unique way to serve your community.
Sheriff's deputies, for example, perform duties similar to those of a police officer, but on a county level. They patrol their jurisdictions, enforce laws, and investigate crimes. In rural areas, deputies may also perform duties such as serving warrants and court summons.
State troopers, on the other hand, work for the Texas Department of Public Safety. They patrol highways to enforce motor vehicle laws and regulations. They also respond to emergencies, investigate accidents, and assist local law enforcement agencies as needed.
If you love the outdoors, you might consider becoming a game warden. Game wardens enforce hunting, fishing, and water safety laws. They also conduct search and rescue operations and educate the public about conservation.
Leadership, Investigative and Specialized Roles in Law Enforcement in Texas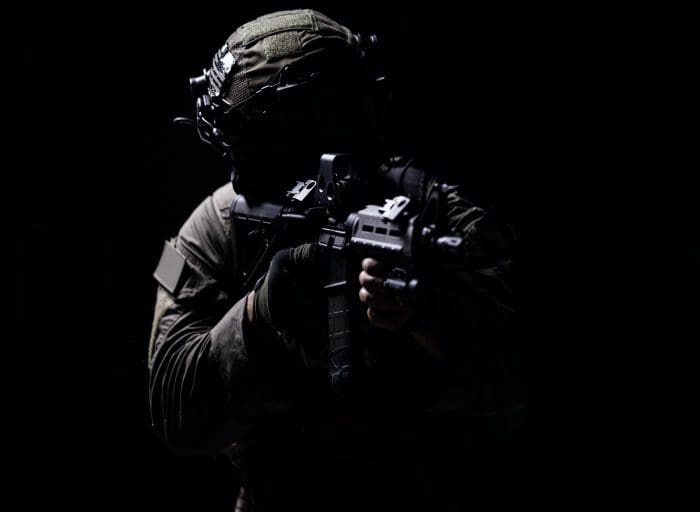 Becoming a police officer takes commitment and hard work, but the job security, benefits, and opportunity to serve the community make it an attractive career choice. By having the right education, training, and capabilities, those seeking jobs in Texas law enforcement can gain initial employment and then advance over time into leadership, investigative, and specialized roles. There is a strong brotherhood and support system amongst officers in agencies across the state.
While the hiring process can be competitive, there are always open positions at departments eager to bring on qualified candidates. With over 300,000 sworn officers in Texas, the career outlook for jobs remains positive as many cities still need additional staffing.
Whether fresh out of the academy or a seasoned veteran, now is a great time to explore the many options for embarking on an exciting and rewarding law enforcement journey in the Lone Star State. Law enforcement careers offer opportunities for growth and advancement. In Texas, you can rise through the ranks from patrol officer to detective, sergeant, lieutenant, captain, and beyond.
Many departments also offer specialized units, such as SWAT, narcotics, or cybercrime, providing even more opportunities to grow your career.
From patrol officer to detective to sergeant and lieutenant in Texas
The Texas police force offers a wide range of employment opportunities. From patrol officers to detectives, from sergeants to lieutenants, there are many roles you can fill. Whether you're interested in working on the front lines or behind the scenes, there's a place for you in the Texas police force.
Patrol officers are the backbone of any police department. They are the ones who respond to calls, enforce laws, and keep the peace. If you enjoy working in the field and interacting with the public, this could be the role for you.
Detectives, on the other hand, are responsible for investigating crimes. They gather evidence, interview witnesses, and work closely with prosecutors to bring criminals to justice. If you have a keen eye for detail and enjoy solving puzzles, you might enjoy being a detective.
Sergeants and lieutenants are leaders within the police department. They supervise other officers, make decisions about how to handle situations, and ensure that the department operates smoothly. If you're a natural leader and enjoy making strategic decisions, you might consider a leadership role within the police department.
Opportunities with Small Town and Rural Police Departments in Texas
While big city agencies draw a lot of attention, there are also ample police job opportunities with small-town and rural departments across Texas. Officers in these quiet communities act as first responders handling any call within their jurisdiction. They get to know local residents and tackle quality of life issues together. Rural police must be independent and self-reliant patrolling remote areas. The strong community bond and family atmosphere of a small department is a major perk. Low cost of living coupled with take-home patrol cars are other potential benefits. Those seeking more personal relationships and wearing "many hats" may find rural police work very fulfilling.
Career Opportunities in Texas Police Departments: An Overview
Texas police departments offer a wide range of career opportunities. You can start as a patrol officer, responding to calls and enforcing laws. With experience and additional training, you can advance to roles such as detective, sergeant, or lieutenant.
Many departments also offer opportunities to join specialized units. For example, you might join the SWAT team, where you'll respond to high-risk situations and work closely with other law enforcement agencies. Or you might join the narcotics unit, where you'll investigate drug crimes and work to keep dangerous substances off the streets.
No matter what your interests or goals, you can find a career path in a Texas police department that's right for you.
Taking the Next Step in Your Law Enforcement Career
In conclusion, a career in law enforcement in Texas offers a rewarding and fulfilling path. With a wide range of roles and opportunities for advancement, you can find a career that suits your skills and interests. Whether you're just starting out or looking to advance your career, Texas offers a wealth of opportunities in law enforcement.
Remember, becoming a police officer is more than just a job. It's a commitment to serve and protect your community. It requires dedication, courage, and a strong sense of justice. But if you're up for the challenge, it can also offer a sense of purpose and fulfillment unlike any other career.
We hope you're better equipped to navigate your job search for police officer positions in Texas. But don't stop here. Keep learning, keep networking, and keep exploring the many opportunities that law enforcement offers. Good luck on your journey, and remember: you have what it takes to make a difference.
Get a police job today in Texas, and start making your mark in the field of law enforcement. Every day is a chance to make a difference, to help people, and to uphold justice. Don't wait—start your law enforcement career in Texas today.
Border Patrol & Veteran Opportunities for law enforcement in Texas in high demand
As baby boomers begin to retire, the outlook for police officers is really good.  While you may not find a job in the exact location you prefer, we recommend you take a job where you can find one, and wait for your preferred location. While you wait though, you should continue developing your skills through off duty education and specialized courses.  
This will make you much more competitive when a job opens up in your location of choice.  Military police who are either completed with their military careers or retired from service will find themselves very competitive in Texas as most precincts love to hire ex-vets. 
In addition, jobs along the Texas border are increasing as the US tightens up on border security.  Too many illegal aliens are crossing the Texas border and there has been a strong push to tighten security in an effort to lower the unemployment rate in America. 
This fact presents an opportunity for law enforcement officers to secure a high paying job in southern Texas.  You will also find that airport police jobs are in high demand as airport security is increased through the Department of Homeland security.  Airport police are typically compensated equal to or higher than city police.
Finding the right job that provides adequate pay, being prepared physically, understanding what you are expected to do, and how to qualify can lead you to a successful future in police work.  In addition, having the right attitude to serve a specific community you are interested in and having a desire to protect both citizens and their property will help you to serve a proud police force in the state of Texas.
Texas law enforcement Frequently Asked Questions
Can I be a police officer if I have diabetes, heart conditions, or high blood pressure?
Many departments allow individuals with controlled diabetes, high blood pressure, and some heart conditions to serve as officers. Each case is evaluated individually, and candidates must be able to perform essential job functions safely. Those with severe uncontrolled conditions may be disqualified. Annual medical exams help determine ongoing fitness for duty.
What education do I need to become a police officer in Texas?
You need a high school diploma or GED. Many departments prefer or require some college coursework. All officers must graduate from a Texas Commission on Law Enforcement (TCOLE) approved police academy.
How long is police academy training in Texas?
The minimum TCOLE requirement is 618 hours, though most basic academies last 16-22 weeks full-time. Some community college programs may be longer. There is also a field training period after hiring.
What is the police officer salary range in Texas?
Salaries range from around $40,000 for entry-level officers up to over $100,000 for senior supervisory roles. Large metro departments tend to pay higher average salaries.
Do I need to be a Texas resident to apply for police jobs?
Some departments require you live in their jurisdiction. Others may allow you to live within a reasonable commuting distance. Establishing residency in Texas can expand your options.
What disqualifies someone from becoming a police officer?
Felony convictions, domestic violence convictions, poor credit, drug use, and dishonorable military discharges may disqualify applicants. Some departments prohibit visible tattoos. Each agency has specific hiring criteria.
Can I work part-time as a police officer in Texas?
Very few agencies hire part-time officers. Most require full-time certified peace officers. However, some departments do hire reserve officers who work on a part-time volunteer or paid basis.
What are the physical fitness requirements?
Texas officers must pass regular fitness tests that measure strength, endurance, and job-related abilities. Individual agency standards vary but typically include cardio, calisthenics, obstacle courses, etc.
How competitive is the hiring process?
Law enforcement hiring is very selective. Expect written exams, oral boards, polygraphs, medical/psychological screening, and thorough background checks. Meeting minimum standards won't guarantee getting hired.
What specialty units or assignments can I work towards?
Many options like K9, SWAT, detectives, bike patrol, traffic enforcement, training officer, marine unit, airport officer, and more are available once you gain experience. Specialized state and federal task force positions may also be open to seasoned officers.