Wichita Falls offers abundant employment opportunities across various industries, along with a low cost of living and excellent quality of life. The job market is thriving in this north Texas city.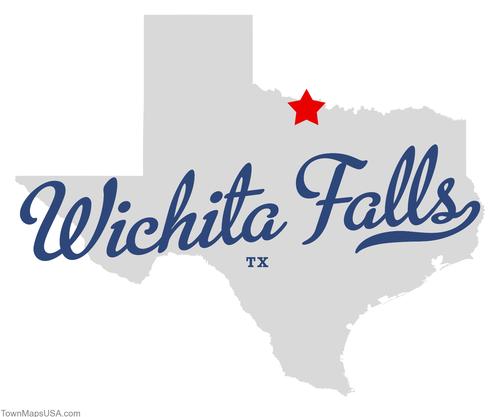 A Leading Hub for Manufacturing and Industrial Jobs
What is it like living in Wichita Falls Texas? With major employers like CNH Industrial, North Texas Steel, and Cardinal Insulated Glass, Wichita Falls provides ample manufacturing and industrial jobs for local area job seekers. Popular roles include welders, CNC machinists, electricians, engineers, supply chain and logistics professionals. The average manufacturing salary is over $55,000 in Wichita Falls.
There is high demand for skilled workers that can operate computer-controlled equipment, read complex technical drawings, and maintain strict quality control procedures. Many positions require specialized certifications and technical degrees, which can be obtained through local trade schools and community colleges. The low cost of living coupled with competitive wages makes manufacturing a great career choice.
Browse Industrial Jobs in Wichita Falls
In-Demand Healthcare Positions in Wichita Falls Texas
As the home to United Regional Health Care System, one of the area's largest employers, Wichita Falls has growing demand for RNs, technicians, aides, administration, and other healthcare professionals. With the aging population, nursing and allied health jobs provide excellent career opportunities. The average RN salary is well over $60,000 in Wichita Falls.
Major hiring needs include registered nurses, radiology techs, medical assistants, physical therapists, pharmacy technicians, and many other clinical roles. Healthcare management, IT, food service, maintenance, and administrative positions are also widely available in the area. A variety of shift options and scheduling flexibility cater to a high quality work-life balance. In addition, healthcare employers offer excellent benefits, retirement plans, and opportunities for advancement through continuing education.
Search Wichita Falls Nursing Jobs
Civilian and Military Jobs at Sheppard AFB
Sheppard Air Force Base employs over 9,000 personnel in roles ranging from aircraft maintenance, logistics, and IT to instructors, engineers, and support services. Excellent Military Family Support and MWR jobs are available on base. The average salary on Sheppard AFB is around $50,000.
Popular civilian positions at the air force base include aircraft mechanics, avionics technicians, air traffic controllers, simulator instructors, computer technicians, facility managers, and public affairs specialists. These provide stable federal government jobs with great benefits. Military family support roles assist with morale programs, recreation, housing, and other services that cater to troops and families.
Local Government and City Jobs in Wichita Falls, Tx
The municipal government of Wichita Falls employs people in various roles ranging from office administration to utilities to public works. Key departments hiring include transportation, parks and recreation, community development, public health, fire and police. These provide stable local government jobs with good wages and benefits. Median income for city workers is around $50,000 annually.
Browse City of Wichita Falls Jobs
Education and Teaching Opportunities in Wichita Falls
Wichita Falls is home to Midwestern State University as well as Wichita Falls ISD and other school districts that have recurring needs for teachers, faculty, counselors, administration, support staff, and other K-12 education jobs. Teaching salaries average $52,000 in the area. With education a top employer, teaching provides a rewarding career path.
Search Wichita Falls Teaching and Education Jobs
Business is Thriving in Wichita Falls
Wichita Falls has seen positive business growth and investment in recent years. Retail, hospitality, healthcare, education, and professional services are expanding. New businesses need managers, salespeople, customer service reps, office staff, technicians, and skilled workers across fields. With a business-friendly environment, the private sector offers fantastic employment opportunities.
Wichita Falls has Low Cost of Living and No State Income Tax
Wichita Falls is one of the most affordable places to live in Texas. Typical rents range from $600 to $900. Median home prices are around $150,000, far below other major cities. Groceries, utilities, transportation costs and other living expenses are lower. Texas also has no state income tax, so residents keep more of their hard-earned money. This allows salaries to stretch further for housing, entertainment, travel and more.
High Quality of Life in Wichita Falls
Residents of Wichita Falls enjoy a great quality of life. The charming small city has ample dining, shopping, arts, parks and recreation to stay active. Outdoor attractions include Wichita River Bike Trail, Lucy Park, Lake Arrowhead State Park, and many golf courses. The city is known for its community spirit, friendliness and slower pace of life. With abundant jobs, low costs, and city amenities, Wichita Falls ranks highly on lists of great places to live in Texas.
Discover rewarding opportunities in this thriving north Texas city by searching available jobs today! The strong employment market couples with an outstanding local lifestyle.