If you are a Texas resident looking for a side hustle for extra income, becoming a notary is a good option. Texas' Secretary of State commissions and appoints new notaries public. So, whether you wish to diversify your resume or help your community, become a notary in Texas and create an alternate income stream. 
However, the state of Texas ensures that all the notaries public serve citizens in an unbiased and impartial manner. As a notary, you will be responsible for witnessing each document signing before giving your seal of approval that, yes, the document is legitimate to the best of your knowledge. 
Notaries Public are governed primarily by Chapter 406 of the Texas Government Code, Chapter 121 of the Texas Civil Practice & Remedies Code, and the Secretary of state's administrative rules found in Title 1, Chapter 87 of the Texas Administrative Code. Section 406.005 of the Government Code sets forth the requirements for a notary public application.

Notary commissions are effective as of the date of qualification of the applicant. Commissions expire four (4) years from the date of issuance and may be renewed by filing an application for renewal no earlier than 90 days before expiration. This form is required for both new applications and renewals for Texas residents who are not employed by the state of Texas. State employees should complete Form 2301-NB, available from the State Office of Risk Management. Escrow officers residing in adjacent states should complete Form 2301-E.

Texas SOS
To become a notary in Texas, you need to meet certain eligibility criteria. So, here is a step-by-step guide on how you can become a notary in Texas. 
Steps to Become a Notary in Texas
The process is relatively straightforward. However, knowing the steps in advance can help you prepare thoroughly and submit a solid application to become a notary.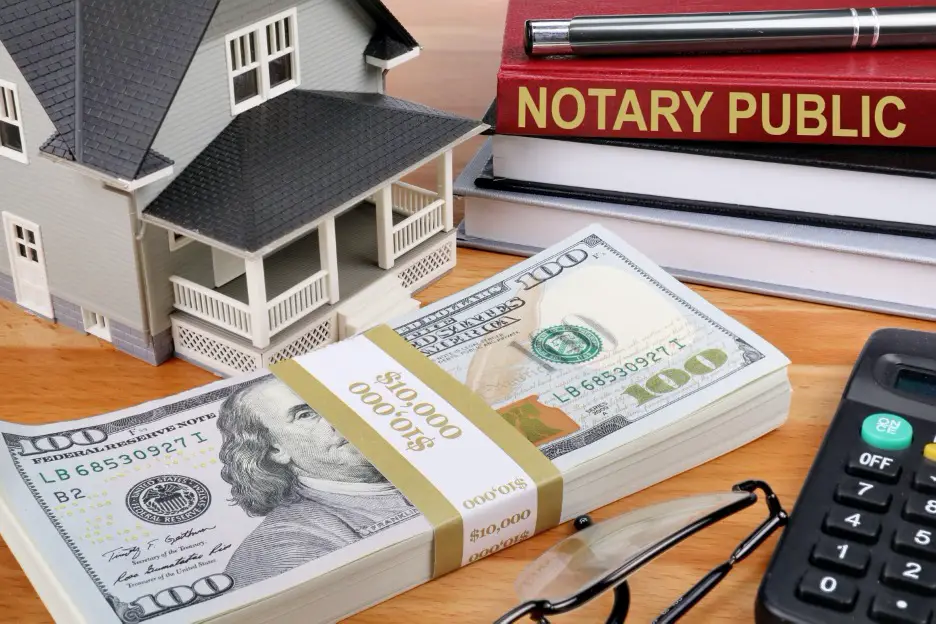 Qualifications to Become a Notary 
If you wish to become a notary in Texas, you must fulfill the following requirements: 
You must be a minimum of 18 years of age
You must be a legal resident of  Texas
You must not have any conviction for a crime or felony. Class C misdemeanors are not considered.
Apart from these three basic criteria to get in, other factors also decide whether you get permission to act as a notary public in Texas. While most of these requirements are standard, some of them might vary by state. 
Education and Certifications
There is no educational requirement to become a notary in Texas. As far as you are a legal, lawful resident, that is all you need. However, if you wish to apply to learn about becoming a notary, you can always search for online schools to teach you about general rules and regulations in the state of Texas. These may even help with your notary application. Facebook has groups and training academies such as Texas Notary Public Training Academy and Texas Notary Training Forum
Process of Application and Licensing 
Once you are sure that you meet the eligibility criteria listed above, it is time for you to submit an application at the Notary Public Unit, office of the Secretary of State. 
Make sure to complete all sections of your application form 2301 and provide accurate information. 
You must also submit a $10,000 surety bond. However, this requirement does not apply to any state employees. 
You will have to pay a filing fee of $21
Once you receive an approval of application from the notary public commission, you will have to take an oath of office. This will take place at the notary public unit, Secretary of State's office. 
Due to the coronavirus, e-commissions are in practice, so you can apply there by visiting the Secretary of state's website. As a notary applicant, if you provide your email add on the application for your appointment as Texas Notary Public, you are going to receive an email from them upon approval of your application.
What Happens After the Oath? 
Once you receive a confirmation email or mail from the Texas Notary Public and have taken an Oath, you can now get your stamps made for yourself. This is mandatory because, as a notary in Texas, you must use a seal of your office that clearly shows when stamped, embossed, or prints on any document. 
The seal must state the following words
"Notary Public"
"State of Texas"
And both these should be around a star with five points. Plus, your seal must say the name of your notary public, the notary ID number, and the date your commission as a notary public in Texas expires. 
Online Training
While there are no certifications or other educational requirements to become a notary in Texas, you may need some knowledge about documents and how to draft some. The state of Texas has modules to guide you in your new career. As a public service, you may receive many customers asking you for advice on how to craft the documents they wish you to notarize. 
If you are unsure about creating or formatting documents, you can enroll in an online course to write, edit and format documents. 
The Total Cost
To apply for a notary public commission, you will have to pay any cost associated with preparing your application. These include printing the application form, making a fee bank draft, and mailing costs.
The filing fee to start the application process is $21 for an appointment or reappointment. On top of that, you will have to submit a $10,000 surety bond, a notary stamp, and a notary record that you intend to use for notary attestations. However, if you are a state employee, you are exempt from the requirement to submit a surety bond.  The cost of the bond can be researched here.
You must purchase E&O insurance coverage if you wish to buy your personal protection against any liabilities. 
Salary to Expect as a Notary in Texas
Remember, becoming a notary in Texas is good sides hustle to create an alternate income stream while you continue to work your day or main job. That said, you can expect to make between $9 to $21 per hour as a Texas notary. A great deal more can be made by being a mobile loan notary such as with a mortgage company.   This is the maximum that may be charged.
How to Start a Mobile Notary Business from Home? 
If you wish to start a mobile notary business from home, this is what you have to do. 
1.     Confirming Your State's Requirement 
Before you apply to become a part of a side hustle nation, you have to confirm the state's eligibility criteria.
2.     Complete Your Education and Training
Although no training is needed, The Secretary of State offers educational material and online videos to help you start. Online courses can help new notaries like yourself learn the how-to-knowledge about the most common notarial acts that you will be performing soon. 
3.     Arrange a Surety Bond (if applicable)
A surety bond for your notary is different than a surety bond for other businesses. Therefore, it is also going to be far cheaper. A $10,000 (Texas minimum) surety bond will cost around $75 dollars a year. This cost includes the cost of your filing fee and application processing fee.
4.     Filing Notary Paperwork
For you to gain the official approval from the Secretary of State's office to become a notary in Texas, you must file an application form with the right information.
While the method is simple, you will have to make sure you have all the documents. Failing to do so will result in a denial. So, always make sure to have the documentation ready for submission. 
Your background check (if required)
The state of Texas does not require any mandatory exam or coursework as such. However, you can check with your state department to find about it. 
Proof of your citizenship and/or residency
Proof of bond
Make sure you have these before you apply.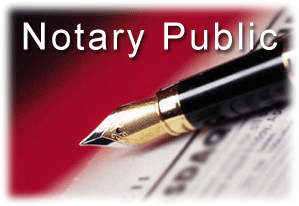 5.     Buying your Notary Supplies
Upon receipt of approval of your commission as a Texas notary, it is time to buy your notary supplies. There are only two main things to get a notary stamp that will cost you $14 approx. You will also need an official seal stamp that will cost you around $14.
6.     Advertising Your Services
Mobility comes with its own perks, including flexibility, i.e., the ability to work from anywhere you want. However, you still need to promote or market your service to let the locals in your area know who you are and how you can help them. 
For this, you can use myriads of channels. For instance, you can create your own website, write blogs about your service on other blogger's websites, create social media pages on Facebook and Instagram. You can even give notary advice to others on your YouTube channel or go live to answer questions your community has to ask. 
Follow @Tex.org on Facebook and @Texdotorg on Twitter!