Sponsored Links
Before showing you how to qualify for WIC in Texas, first you should understand its purpose.  Proper nutrition is essential for healthy living.  A well balanced diet that provides what the body needs is a body that is encouraged to stay healthy.  The state of Texas recognizes this need and makes nutrition provisions for mothers who are expecting, new mothers as well as young children through WIC, which is a special supplementing program for women, children and infants.
In order for you to know how to qualify for WIC in Texas, as mentioned, the program is a supplimental nutrition for women and young children.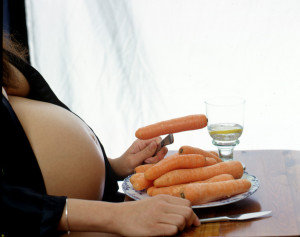 Women who are pregnant qualify for WIC to provide them a healthy diet.
Women who breast feed a baby under the age of a one year but whose application is submitted within six months of baby's birth is eligible to receive nutrition for her.
If you are a mother or father, step-parent, legal guardian or a foster parent of a child that is under age five years old then you may apply on behalf your child.
You will have to meet eligibility requirements in order to find out how you qualify for WIC in Texas.
Determine if you or your child is a nutritional risk.
You qualify for WIC when your income is below 185 percent of the federal poverty level.
You must live in the state of Texas.
You will need to visit a WIC clinic near you, http://txhealth.ziplocator.com/ for them to determine how to qualify for WIC in Texas.  If you prefer you may call 1 (800) 942-3678 and have them inform you of the location and phone number of a WIC clinic near you.  On your visit you will need to bring the necessary information so they can determine if you qualify.

Examples of what to bring to your WIC clinic visit,
Paycheck stub
Recent tax return
Letter from employer
SSN check
Child support check
Self-employment accountant records
Proof of current physical address from a utility bill, rent bill or credit card bill
Proof of identification such as birth certificate, driver license, shot immunization or hospital records, a photo ID or SSN card
What you can expect at you WIC clinic visit
A health screening of your measurements, height and weight, and a blood check for iron deficiency will be conducted.
Determining your nutritional risk based on your diet history.
When your appointment is completed you will be referred to the proper health and human services if necessary as well as receive counseling.
You will also be informed how you qualify for WIC in Texas once your evaluation has been completed.
Those who qualify for WIC receive additional benefits, made available in certain clinics, which include proper nutritional education.
WIC provides proper education on healthy foods for infants and children nutrition.
You will be educated on how to maintain your child's proper weight as well as dealing with children who are choosy eaters.
Expectant mothers will be guided in eating healthy during their pregnancy.
Other training includes financial education on a food budget that can save you money.
Understanding child develop is additional training for you to understand your child's health needs.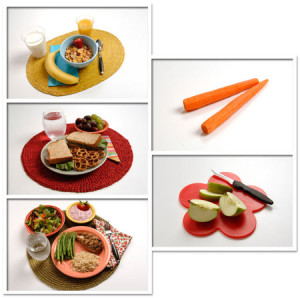 Knowing how to qualify for WIC in the state of Texas, understanding the purpose of this supplemental program and taking advantage of its nutritional education will encourage you to raise healthy children for tomorrow's future.
Below is a video of the ins and outs of the Texas WIC program.
Sponsored Links