#NYGvsDAL Cowboys cruising in the NFC East. The Dallas Cowboys walked away winners in Week 4. They were able to secure a 36-28 win over the Carolina Panthers. Dak Prescott threw touchdown passes to four receivers and chalked up 188 passing yards in 22 attempts. Amari Cooper, Dalton Schultz, Blake Jarwin, and Cedrick Wilson all caught Prescott's touchdown passes. With such a variety of receivers able to catch, Prescott was able to run up the score. 
Ezekiel Elliott also was credited with a touchdown on the ground. He ran for 143 yards and was credited with 112 yards after contact. The offensive line gave Prescott and Elliott holes to work with. They protected Prescott, and Carolina failed to sack him.
The Cowboys defense brought down the Carolina quarterback with five sacks and 18 pressures. The defense was credited with nine defensive stops. This gave the Cowboys offense extra playing time on the field. Randy Gregory, Tarell Basham, and Micah Parsons all sacked the quarterback. Chauncey Golston and Osa Odighizuwa both recorded half sacks. 
Amari Cooper has been a warrior for the Cowboys
#NYGvsDAL – The Dallas Cowboys are preparing heavily for the Week 5 matchup against the New York Giants. They are still dealing with the aftermath of injuries from Weeks 1-4. There are currently five players that still may not be able to perform their normal duties on the field for Week 5. Ezekiel Elliott, Randy Gregory, Amari Cooper, Carlos Watkins, and Ty Nsekhe could be sidelined another week. Dorance Armstrong and Donovan Wilson definitely will not be playing against the Giants. #NYGvsDAL Cowboys cruising in NFC East hopefully continues.
Amari Cooper has been a warrior for the Cowboys. He has played through pain with a right hamstring injury. He also has played while his ribs were injured by stacking on the extra padding to cover his ribs. He has been resting during practice and following treatment protocols for his injuries. He will likely lobby for playing time in Week 5.
Malik Turner will be able to suit up and be on the field for Week 5. He made his first appearance for the 2021 season during Week 4. 
Michael Gallup is still going to be sidelined for Week 5. He has spent four weeks on the injured reserve list, but Coach McCarthy is not expecting him to be playing in Week 6 either. Gallup was injured during the game against Tampa Bay. He has been replaced by Amari Cooper and CeeDee Lamb, along with Noah Brown and Cedrick Wilson. Gallup will be a free agent after the 2021 season wraps up. 
Jaylon Smith released from the Cowboys
The Cowboys organization made a tough decision to release Jaylon Smith. He had to overcome a severe knee injury when the Cowboys drafted him. They had watched him persevere through physical therapy and rehabilitation. Jerry Jones had described him as a warrior. Smith was a Pro Bowler in 2018, and he led the Cowboys in tackles for two seasons. After the release, Smith has joined the Green Bay Packers.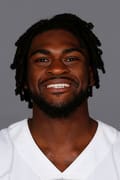 Trevon Diggs has made his mark on the NFL record book by snagging five interceptions during four games. He has the most interceptions by any NFL player in the last 12 years during the first four games. Defensive coordinator Dan Quinn is still encouraging him to keep attacking the offense.
The Cowboys are leading in the NFC East with three wins and only one loss. The Giants have only one win so far. They topped the New Orleans Saints in Overtime on October 3. With both teams coming off valiant victories, it will be a battle on Sunday when the two face off. #NYGvsDAL