Get affordable housing in Texas: A guide to Section 8 requirements and application
Are you eligible for Texas Section 8 housing? We have the Texas section 8 housing requirements and how to apply in Texas. Section 8 housing is a government program that provides affordable rental housing to low-income families. Apartments in the Section 8 program in Texas are available under the Section 8 HUD program, with vouchers from HUD Section 8 available to help you pay for your rent.
Qualifying for Section 8 public housing assistance can be difficult. It's worth doing your research because section 8 has a lot of benefits! In this article, we will discuss how to qualify for Section 8 housing in Texas, and will give you some tips on how to use HUD vouchers effectively. Is your current landlord willing to accept payments from the federal government? If not, you can usually find one that will. Finding an apartment on short notice may be difficult, but not impossible! There are many landlords who will take advantage of the Section 8 opportunity in the LONE STAR STATE.
READ | Is the minimum wage going up in Texas?
What is Section 8 housing?
Section 8 housing in Texas is a section of HUD (Housing and Urban Development). It provides affordable rental units for low-income families. Congress created the Section 8 affordable housing voucher program through an act of law. It provides subsidized rental assistance so people can afford decent, safe, sanitary homes. Before getting into how to qualify for housing assistance, we need to first understand how Texas public housing authorities work with HUD. Texas has several public housing agencies that work directly with HUD.
Housing Choice Voucher Program in Texas
Are you looking for a spot in public housing? Would you like to use the "Housing Choice Voucher Program"? You'll need to contact a Texas state public housing agency (PHA). Here is the the complete list of almost 400 Texas area housing authorities. Once you find the appropriate public housing authority, you should contact them to determine whether or not they have a housing unit that's right for your and your family. They will also help you with financial assistance and can determine the proper size and location to fit your situation.
These professionals specialize in different housing markets within the state of Texas and will answer just about any question you have regarding your search for decent, affordable housing. They can also provide you with a growing list of affordable housing being advertised by Section 8 landlords. Unfortunately, the budget for HUD isn't unlimited, so you may have to be placed on a waiting list for a HUD apartment. It just depends on your area. You may; however, have better luck using the voucher program if you meet some of the more stringent eligibility requirements. The voucher program allows you to select your housing unit with HUD picking up the difference between what you can afford and the cost of the unit. This is known as "rental assistance" to housing pros and property owners and is a great choice if you just need a little help every month with your rent.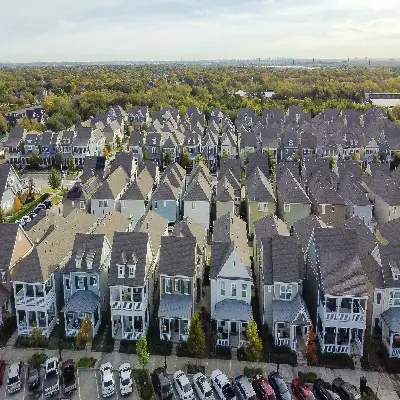 Who qualifies for affordable Section 8 Housing in Texas?
Certain qualifications must be met to qualify for Section 8 housing in Texas
First, you must be a legal resident of Texas (an American citizen) or be a qualified alien (immigrant). You will have to prove your citizenship with a variety of typical identification documents. The documents may include a social security card, driver's license, passport, etc. Next, you must have a total gross household income that is at or below the Section 8 limits set by HUD. Review the 2022 Section 8 income limits for housing in Texas.
Contact your local public housing authority for more information on the regulations and how to qualify for section-eight housing in Texas.
You must fall below the Section 8 income limits to qualify for section eight housing. The section eight income limit is calculated by taking 50% of the median family income. Then, by subtracting that number from the monthly rent or mortgage payment plus utility costs. You are in a good position if your income doesn't exceed more than 30% of the local area median income. These are the people who HUD is trying to target. We know this because almost 75% of HUD's budget is directed at this low-income (30%) demographic. There are many factors that HUD considers when determining income limits. Things like income from your employment, child support, and family size are all factors in determining HUD's income limits. To determine your income limits, click here.
READ | Oilfield jobs in Texas
How to apply for Section 8 housing in Texas
1. The first step is to determine your local PHA and fill out the section 8 application on their website.
2. You will need to provide your contact information, social security number, income, where you live now, the names of all adults living in your household (including spouses and children).
3. You will also need to provide a copy of your most recent paycheck stubs or a letter from your employer stating how much money you make per month. You may own a home and a car. Asset questions do not include homes or cars. You will need to provide a bank statement. 
4. Finally, if you have any criminal history that includes felonies or misdemeanors it must be disclosed on the application
5. Once everything has been submitted, an eligibility specialist will review it within 30 days and notify you whether or not they approve you for housing assistance
6. If approved, Section 8 staff can help with finding an apartment near work or school that's available.
How do Section 8 housing voucher programs work in Texas?
There are Section 8 housing voucher programs all across the United States. HUD (The U.S Department of Housing and Urban Development) runs the section one housing voucher program. It gives people access to low-income Section 8 housing vouchers to use for either renting or buying a home, depending on what your eligibility requirements are.
Depending on your section eight income level, you may have to pay a certain number of dollars each month for section eight housing. The Section 8 vouchers are specifically designed for people who need help because they do not make enough money to afford the cost of renting or buying a home in today's market.
There is also section two which does something similar. It is for section eight veterans and their families who need section eight housing because of a service-connected disability. You may also be able to get section two vouchers if you are living in public or Indian housing already. This is also true if your family's income is too low to afford the Section 8 rent.
If you are section two eligible, because of your service-connected disability, there is no income limit for section two housing vouchers. You may be able to get section three. It helps with moving costs if you have a voucher from another section program and need help paying upfront.
Benefits of living in Section 8 housing
The main benefit of living in Section 8 housing in Texas is that section eight housing is affordable. It may be hard to believe but section eight vouchers are designed for people who make less than $20,000 per year or families of four who make less than $25,000 per year. Section three moving allowances can help you get out of debt if you need more space in your section two home because it is section eight housing. If section eight housing is your only option because you have a section two voucher and section three benefits, this can keep you from being evicted or going homeless.
There are many different types of section eight housing vouchers in the world today. It is important to know exactly what type of section one voucher you need before applying for it. There are section one, section two, section three, and section eight veterans vouchers. The section eight voucher types are meant for very different people with very different needs. It is important to make sure you need the right type of section housing before applying for section eight vouchers.
Buy a home with a housing voucher in Texas
Some section one housing voucher programs allow you to use section eight benefits for buying a home or renting. It depends on what your needs are, which is why it's important to talk with an expert about whether section two section three, or section four of the national lease agreement will work best for you and your family. Do this before applying for these types of section eight housing vouchers.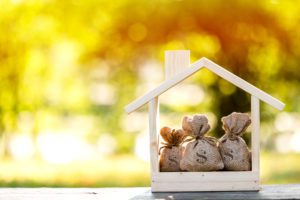 Risks of living in Section 8 housing in Texas
Risks include the possibility of having to move again. This is because section eight housing programs are not permanent. The programs terminate when an eligible family member moves out or no longer meets eligibility requirements.
Section eight benefits could either be terminated or reduced depending on how much is earned after getting married.
There may also be other reasons why families who receive section eight vouchers might have to leave. One reason is eviction due to lease violations and failure to make rent payments for more than two months in a row.
FAQs about how to qualify for section 8 housing and what it's like to live in it
What are section eight qualifications?
One of the most common questions asked about section eight housing is how to qualify for it. If you're struggling, HUD vouchers can be a lifesaver. The requirements vary by location. Contact your local office or see if there's any section eight HUD voucher programs available in your area by visiting their website.
You can find out where they are located and fill out an application online as well! Just keep in mind that since these programs often have long waiting lists it might take some time before receiving assistance. But, once you do, relief will come fast! Also note that even though the program is designed for low-income families to help them afford rent, Section 8 can be a great way to get into your own place if you're just starting out on your own.
What is the process of section housing application?
The section 8 hud voucher program involves three different steps: pre-screening, orientation and inspection/interview. The first step requires an appointment with a representative from the local section office. The officer will ask about your family size, income and previous landlords. The officer considers other factors before the officer reaches a decision about eligibility for assistance. If eligible, this brings us to step two. Step two is orientation where applicants receive information about their rights as tenants along with important deadlines.
One of the deadlines include the date rent is due each month. In addition, during this time there will be a section HUD inspection of the property. The inspection will ensure that it meets basic standards for tenancy. If everything checks out, applicants move to step three at which time they attend an interview. The interview may or may not include section housing vouchers. It depends on whether or not the application is approved.
Section eight housing can help you reach your goals and provide stability in your life so if you qualify don't hesitate! Here is more information about the application for affordable housing and what is expected for assistance. TEXAS HOUSING ASSISTANCE.
Section 8 after school care and transportation services in Texas
After you qualify for section 8 HUD vouchers by working with your local office and passing inspection, there's a good chance that Section 8 in Texas will award you assistance. This means the world because section HUD voucher programs provide stable communities where tenants can grow and succeed!
There are many benefits of living in Section 8 HUD properties. One benefit includes the availability of on-site managers. The managers ensure everything runs smoothly as well as regular inspections that ensure upkeep. In addition, some locations even offer after school care for children or transportation services. The services make life easier all around since folks don't have to worry about finding reliable options themselves.
Another huge benefit is security; it's reassuring knowing that this program doesn't just help those who need section hud section eight but also protects them. This is helpful because it provides families with the peace of mind from knowing their home and belongings are safe. There is a sense of safety for surrounding neighbors.
Apply at your local Texas Public Housing Office
Find your local public housing office (PHA). Find your nearest PHA address, email address and phone number. You may fill out an application with more than one PHA.
Fill out an application for Section 8. You may be able to secure an application through the email process.
Some people question whether or not SECTION 8 housing in Texas can improve quality of life and we say YES! It's so rewarding to live in Section 8 HUD properties where everything you could ever want or need is provided. This includes appliances, furniture, internet access and even free utilities which means more money saved overall at the end of each month.
How long do I have to wait for HUD homes in Texas?
This is the current waiting list in Texas. It appears to be from 12 to 18 months. It is worth the wait.
Can I get into a section 8 house due to emergency?
Yes. Call 211 for assistance. There are circumstances that will allow you to forego the waiting list. Review the Health and Human Services site for people in crisis and are at risk of homelessness.
Can a single person get into section 8 housing in Texas?
Absolutely. You can be single and without children to qualify. Don't let the word family confuse you on the list. If you are a "family" of one, please apply if you need assistance.