The total Texas vehicle inspection time lasts no more than 10 to 15 minutes. All passengers must exit the vehicle so that the state inspector can perform a standard brake test. So, what are the Texas vehicle inspection requirements? Take look so you know how to pass the Texas state vehicle inspection. Take your car to one of the many oil change shops, mechanic shops or service stations that are certified by DPS.
What are the Texas vehicle requirements to pass inspection?
If you are afraid you won't pass inspection, test the following items in your vehicle so that you know you will pass the Texas state inspection on the spot. The Texas vehicle inspection requirements list to pass is for your safety as well as other drivers in the great state of Texas. Be sure to read on for the most frequently asked questions about passing.
mirrors (rear view and side)
seat belts and airbag system must be in good working order
braking system including foot and parking brakes
beam indicator bright and dim lights
turning lamps and head lamps
motor serial or vehicle identification number
window tinting or coating
gas caps (models 2 to 24 years old)
How long are Texas safety inspections good for?
Required Documents to Pass Texas State Vehicle Inspection
*Liability insurance
*Current and valid photo ID
*Payment
Texas law requires you to make the payment regardless of whether your vehicle passes or fails. The official inspection station accepts cash, check, Visa and Master card.
How much is a Texas Car Inspection Sticker
| Texas Inspection Sticker Type | $ |
| --- | --- |
| One-Year Safety  | 7 |
| Two-Year Safety (new vehicles) | 7 |
| Commercial | 40 |
| Trailer / Motorcycle | 7 |
| Moped | 0.25 |
| Safety Emissions (El Paso, Travis & Williamson Counties) | 18.50 |
| Safety Emissions (DFW/Houston) | 25.50 |
| Emissions-only vehicles (El Paso, Travis & Williamson counties) | 11.50 |
| Emissions-only vehicles (DFW/Houston) | 18.50 |
Maximum Charge for each inspection type
Reasons for Inspection Failure
It appears the most common failure areas are windshield wipers, brakes, bulbs including indicator, brake lights and headlights, parking brake and tires.
The official Inspection location will sell most of these items. Ensure the parts are checked prior to the inspection to save time.
Military Personnel or New to Texas?
Emission testing in Texas is not required in the following counties: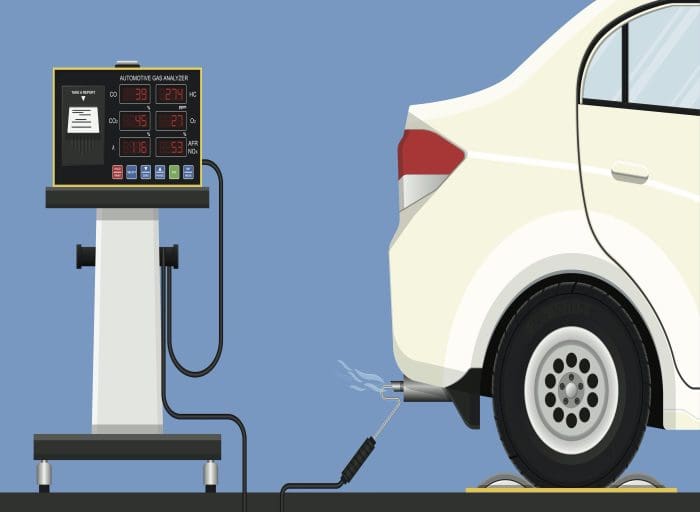 Brazoria
Collin
Dallas
Denton
El Paso
Ellis
Fort Bend
Galveston
Harris
Johnson
Kaufman
Montgomery
Parker
Rockwall
Tarrant
Travis
Williamson
How long do I have to register my vehicle in Texas?
Register your vehicle in Texas when you get an inspection
Get Texas vehicle insurance
Get Texas vehicle inspection within your new county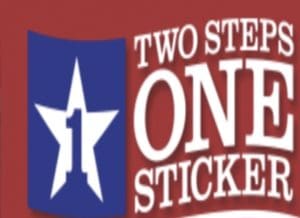 Frequently Asked Questions about the Texas Vehicle Inspection Requirements