Sponsored Links
Texas is a big state, and with it are miles and miles of roads.  Combined with often ideal weather, one of the best ways to get around is by motorcycle.  The highways provide numerous exhilarating rides and some of the best views found in the whole of the United States.Getting a motorcycle license in Texas is relatively straightforward, though there is some work involved before the authority is handed over.
The minimum age requirement for motorcycle license applicants is 15.  However, those under the age of 18 are subject to additional checks, which will be discussed later.  For those aged 18 and over, the application process comprises two main points.
First, the applicant is required to have a regular state drivers license.  Those without a regular drivers license can still apply for a Motorcycle 'Class M' License, but they will need to meet the requirements of a regular license.
Secondly, the applicant is required to complete and pass a Texas Department of Public Safety (DPS) approved Safety Course.  When applying for the Class M license, the applicant must provide the original certificate of completion obtained at the course as proof of qualification.  The DPS (Department of Public Safety) approved safety courses are provided throughout the state by qualified driving schools.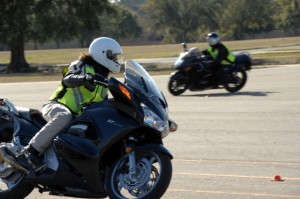 The above requirements can be waived if the applicant has a valid motorcycle license from a state other than Texas.
For those aged over 15 and under 18, the requirements for your motorcycle are a little more strenuous.  The applicant needs to hold a 'Class C' drivers license or learners permit license.  In addition, the applicant needs to complete the classroom phase of the driver education course ahead of completing the motorcycle safety course.
For all ages, once the above requirements have been completed, the applicant is required to pass two tests:
Test 1 is in two parts:  The Knowledge Test covers basic, general driving knowledge, and a further, motorcycle specific knowledge test is also required.  Both tests are pass or fail and, naturally, need to be passed for the application to continue.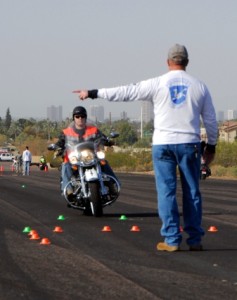 Test 2 is a practical motorcycle riding examination.  This part of the test can be waived if the applicant is over 18 and already has a regular drivers license OR is only applying for a learner permit license or is only looking to ride a moped.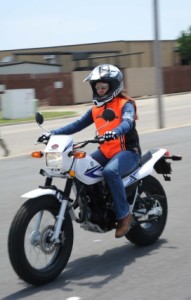 Once these elements have been completed, the full application can be made.  All applications need to be made in person at one of the drivers license offices found throughout Texas.  Additional requirements include providing approved identification (for example a passport and birth certificate), a completed application form and proof of registration and insurance for any vehicle registered in the driver's name.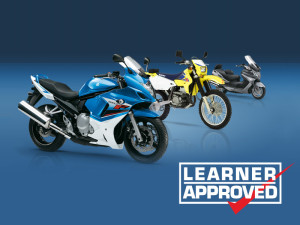 The application also attracts a fee – the fees vary depending on the type of license required.  A new Class M license will cost the applicant around $25, though the learner permit can cost much less.  Again, getting your motorcycle license in Texas really isn't that hard if you'll simply follow the above steps.  Safely operating a motorcycle on Texas highways can be a fun and rewarding experience.  Those who choose a motorcycle on those warm days will achieve incredible gas mileage and savings, so if you're looking at saving some money, a motorcycle may be just the ticket.  You'll want to be sure to wear your protective gear as you troll around Texas highways, stay vigilant, and remember to never operate a motorcycle while under the influence of drugs or alcohol.
This video will give anyone planning on or thinking about taking the course a good idea of what to expect.
Taking this course is not only extremely recommended, but incredibly fun. The classroom portion is not very difficult and will provide tons of useful information and feedback on several real-world situations; as the riding portion is very helpful for anyone learning to better their riding techniques and decision making.
Sponsored Links