Getting your vehicle inspected is a necessary step for registration renewal in the state of Texas.
All vehicles, including gasoline and diesel-powered cars and trucks under 25 years old, must pass an annual inspection to verify roadworthiness and compliance with emissions regulations.
In this comprehensive guide, we'll cover everything you need to know about mandatory Texas vehicle inspection requirements.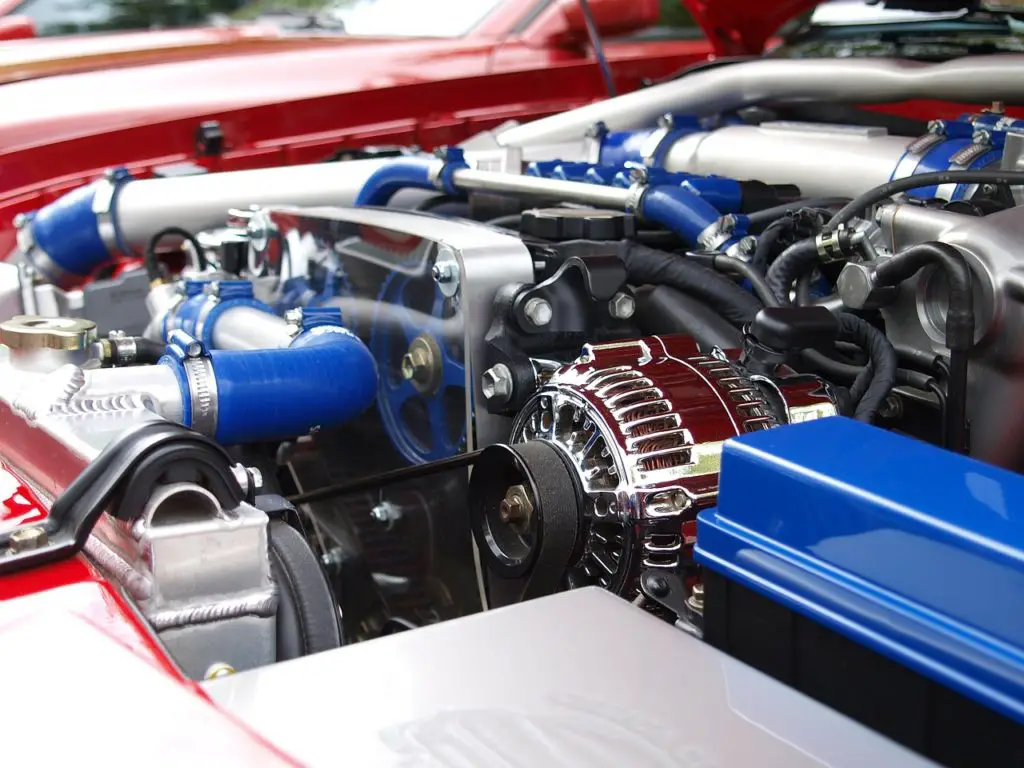 Types of Vehicle Inspections in Texas
There are two main types of car inspections required in Texas before registration can be renewed each year:
Safety Inspection
This inspection verifies that your vehicle meets basic mechanical and safety standards.
Licensed Texas vehicle inspection stations will check items like your brakes, tires, suspension, steering, exhaust system, lights, horn, windshield wipers, and more.
Emissions Inspection
Vehicles registered in 17 Texas counties with high ozone levels must also pass an emissions test biennially to check that pollutant emissions like carbon monoxide, hydrocarbons, and nitrogen oxide are within legal limits.
Emission Testing is not required in these Texas counties
Where to Get Your Car Inspected in Texas
Annual safety inspections for registration renewal can be performed at over 7,000 licensed inspection stations across Texas. These include:
State vehicle inspection stations
Private garages
Oil change and automotive repair shops
Many auto dealerships
Look for the blue and white "Vehicle Inspection Station" sign. Passing safety and emissions testing will lead to your vehicle getting a verification windshield sticker.
Safety inspections cost around $14 on average but can vary by station. Emissions testing has an additional average fee of $30.
Some test centers provide combined safety and emissions inspections.
Find a Texas Vehicle Inspection Place Near Me
Texas Vehicle Inspection Requirements
Your car must pass inspection of the following safety and emissions items:
Safety Requirements Checklist:
Brakes – brake pads, rotors, hoses, fluid levels
Tires – tread depth, tire pressure
Seat belts
Steering system – linkages, ball joints, steering wheel lash
Suspension – struts, shocks, springs, ball joints
Exhaust system – leaks, emissions control
Windshield wipers & washers
Rearview mirrors
Fuel system – leaks, cap, lines
Headlights – function, alignment, switches
Taillights & turn signals
Horn
Vehicle interior – airbags, odometer, speedometer
Emissions Requirements:
Gas cap – seals properly
OBD system – onboard diagnostics check
Exhaust test – measures pollutant emissions
Evaporative system – leak check
Ignition system – timing, cylinder balance
Fuel metering – monitors A/F ratio
Diesel vehicles have slightly different emissions inspection requirements in Texas.
When to Get Your Car Inspected in Texas
The mandatory vehicle safety inspection must be completed up to 90 days prior to your registration expiration date each year.
For vehicles also requiring emissions testing, you'll need to get an inspection before registration renewal every other year.
Emissions inspections must be done up to 90 days before your registration expiration date on your emissions inspection year.
The vehicle inspection and registration expiration both expire on the same month and day annually.
Registration renewal can be completed up to 3 months before the expiration date.
Registering a New Car in Texas
Brand new vehicles that have never been registered previously in Texas or any other state do not require an initial safety or emissions inspection. Initial registration fees still apply.
However, an annual safety inspection will need to be completed before the vehicle's first registration renewal date the following year.
Any necessary emissions testing would also need to be done on the appropriate renewal year.
New Texas Residents – Inspection Requirements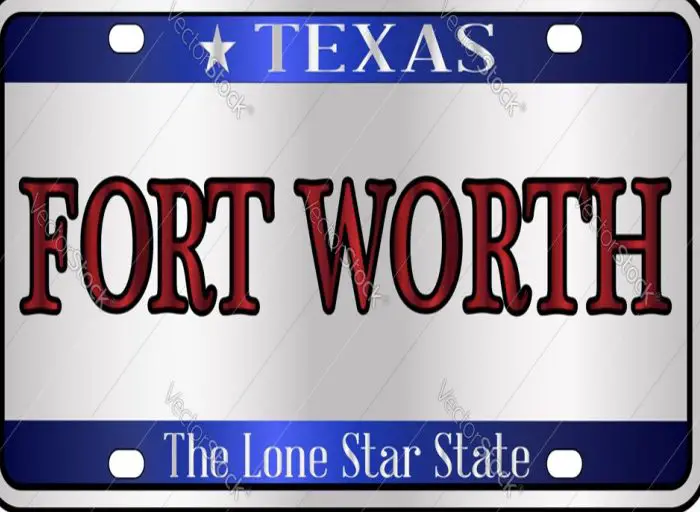 If you are moving to Texas from another state and have a vehicle that's currently registered, you have 90 days after establishing residency to get your car inspected and registered in Texas.
When you first register your out-of-state vehicle in Texas, you'll need to provide:
Current license plates number
Valid vehicle registration
Passing vehicle inspection report (completed in Texas)
Texas title application
Out-of-state title if the vehicle is not paid off
Penalties for No Inspection in Texas
All vehicles must have a valid passing safety inspection to renew registration. Without a proper verification sticker, you could face the following penalties:
Registration renewal rejection
Fines up to $200
Additional late fees if expired over 60 days
Possible impoundment of vehicle
Insuring an unregistered vehicle is also illegal in Texas
Inspection Fees in Texas
Safety inspections typically cost $14-17 at licensed shops across Texas. Emissions testing adds an additional average fee of $30, for a total of $45-50 when required.
Inspection stations set their own fee within this range. Many provide discounts on inspections when combined with an oil change or other auto service.
Inspection Sticker Color in Texas
The vehicle safety verification sticker will be blue with "T", "TX", or "TEXAS" printed on it.
Emissions testing stickers are a different color each year and have the test month and year printed on them.
The color changes annually on a rotating schedule.
How Long is a Texas Inspection Good For?
The vehicle safety inspection sticker is valid for one full year from the pass date. It will expire on the last day of the month punched on the sticker.
Emissions testing stickers also expire on the last day of the month punched, typically one or two years after the initial test date depending on the county.
Transferring Out of State Vehicle to Texas
When moving to Texas with an out-of-state registered vehicle, you have 90 days after establishing residency to transfer your registration and meet Texas vehicle inspection requirements.
Steps include:
Passing a Texas safety inspection
Applying for a Texas title if you have an existing loan
Providing current out-of-state registration
Completing Texas registration forms
Paying sales tax on vehicle value
Inspection Sticker Stolen or Lost – What To Do
If your valid Texas vehicle inspection sticker is lost or stolen, you will need to get your car reinspected to replace it prior to your registration expiration.
Most inspection stations will reinspect at a discounted fee or sometimes for free if you explain the situation.
You'll then need to get a new passing inspection sticker to renew your registration.
Inspection Stations Near Me in Texas
There are thousands of licensed official vehicle inspection stations located throughout the state of Texas.
To find the nearest inspection shops and emissions test centers:
Search online for "Vehicle Inspection Near Me"
Check maps for blue and white "Vehicle Inspection Station" signage
Ask your auto mechanic or dealership
Look up locations on the Texas Department of Public Safety website
Use the TXDMV app to locate nearby stations
Bring your vehicle to a licensed inspection site during regular business hours to get tested.
Most are open weekdays and weekends for your convenience.
How to Prepare Your Car for Inspection in Texas
To ensure your vehicle passes safety and emissions inspections, do the following:
Study the inspection requirements checklist
Review windshield sticker expiration date
Check tire tread depth
Inspect your brake pads/rotors
Check engine lights for emissions readiness
Address any known mechanical issues ahead of time
Verify signals, lights, wipers are functioning
Review the emissions testing standards
Ensure registration is current
This will help you pass on the first try and renew your registration on time.
Texas Vehicle Inspections for Military
Active duty military members newly relocated to Texas may qualify for exemptions or extensions on initial vehicle inspection and registration requirements.
When registering an out-of-state vehicle, active military personnel have 90 days after entering Texas to complete inspection and registration.
This can be extended to 180 days if ordered for military duty outside Texas during the initial 90 days of residence.
Military personnel may also be exempt from emissions testing requirements when registering a vehicle in Texas for the first time.
To qualify, you must provide military orders and proof of prior emissions testing compliance in your previous home state.
Registering Your Vehicle on a Military Base
If you live on a military base in Texas, you can contact your installation's Vehicle Registration Office to handle transferring your out-of-state vehicle registration and getting new Texas license plates and registration sticker.
Your base registration office can provide Texas registration, process title transfers, and registration renewals without needing to visit your county tax office.
However, you will still need to visit a licensed inspection station off-base to complete the mandatory annual safety and any required emissions inspections.
Can I get my vehicle inspected on a military base in Texas?
No, only state licensed off-base inspection stations can conduct official safety and emissions testing required for vehicle registration in Texas. Your base registration office cannot provide on-base inspections.
TxTag Toll Accounts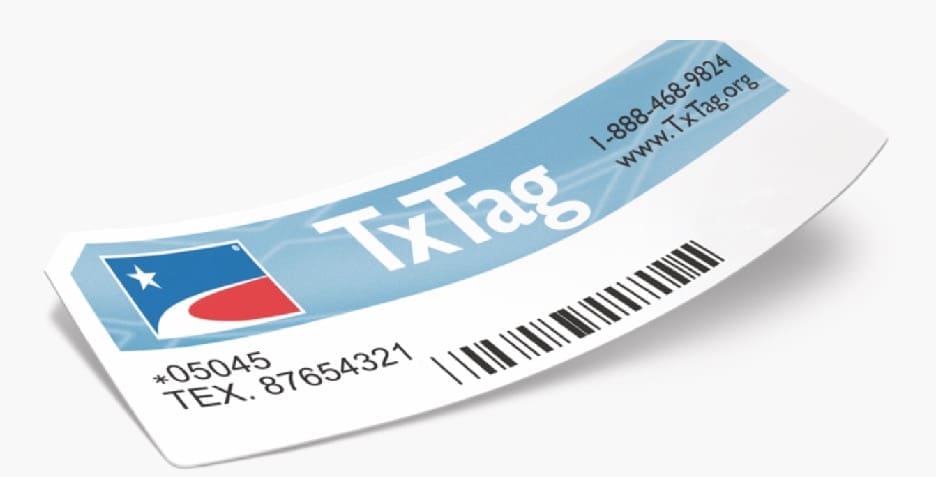 When establishing a TxTag toll account in Texas, you will need to provide current vehicle registration and proof of a passing inspection for the vehicle(s) you wish to register for automated toll tag billing.
To open a TxTag account, vehicles must have a valid inspection sticker and current registration.
Auto-replenishment TxTag plans will also require maintaining valid registration and inspection to keep your toll account active.
Window Tinting Rules in Texas
The Texas Administrative Code sets specific restrictions on the allowable levels of light transmittance and luminous reflectance for tinted windows in different locations on a vehicle.
The front windshield allows tint above the AS-1 line or 5 inches down if no line. Texas permits Ultraviolet film.
Front side windows require 25%+ light transmittance and 25% or less luminous reflectance.
Rear side windows have no tinting restrictions.
The rear window must meet light transmittance and reflectance rules unless exterior mirrors provide adequate rear visibility.
Exemptions to tinting standards apply for law enforcement, medical need with doctor's statement, passenger transport vehicles, and more.
To operate a tinted vehicle, Texas requires a visible "Complies with TRC 547" tint compliance label on the lower driver's side corner of the windshield.
The Transportation Code specifies percentages and regulations. But, the key points are that Texas does regulate allowable window tinting levels for regular passenger vehicles.
Medical and special use exemptions exist. And compliant tinted vehicles must display a visibility label for enforcement purposes.